Amazing, rich, gooey dark chocolate brownies with bright raspberries throughout and dotted with some white chocolate chunks.
Literally, these brownies take 10 minutes to make with no special equipment needed and no pre-prep planning. Now that's a recipe I can get behind!
I've made both the regular brownies and the Gluten Free version so no one misses out! The Gluten Free information is in bold with the ingredients.
I used a 9″ / 22cm square baking tin to make these brownies and even though it seems they don't look like much in the tin, they turn out perfectly with plenty of goodness in one slice. Remember to leave an overhang of parchment around the tin for easy removal once cooled. Grease and line the tin.
Ingredients:
200g butter
250g dark chocolate (Use GF)
3 large eggs
200g caster sugar
100g plain flour (Use GF Plain Flour)
Large pinch of xanthan gum for Gluten Free Recipe
25g cocoa powder (Use GF)
80g fresh raspberries
110g white chocolate chips/chunks (Use GF)
Method:
Preheat oven to 170C Fan, 180C and grease and line the baking tin.
In a small pan, gently melt the butter and chocolate together and stir to stop it from burning. Keep stirring until the mix is smooth.
Remove from the heat and leave to one side. Whisk the 3 eggs and then add the sugar and whisk again. Then add the slightly cooled melted chocolate & butter mixture.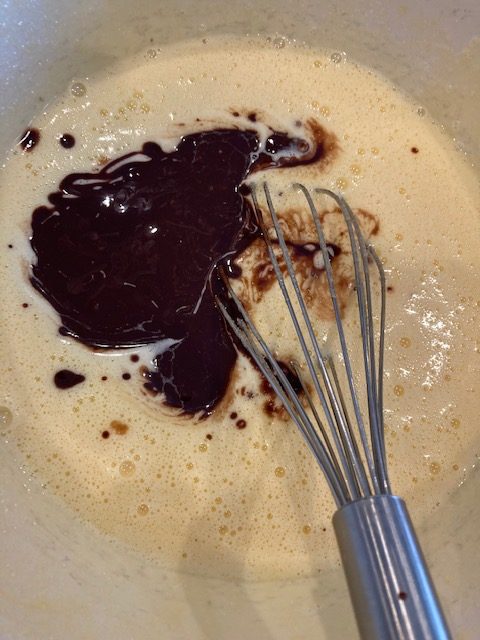 I'm just using a balloon whisk and that works great.
Then you add the flour, cocoa powder and xanthan gum and whisk to combine but don't over work the batter.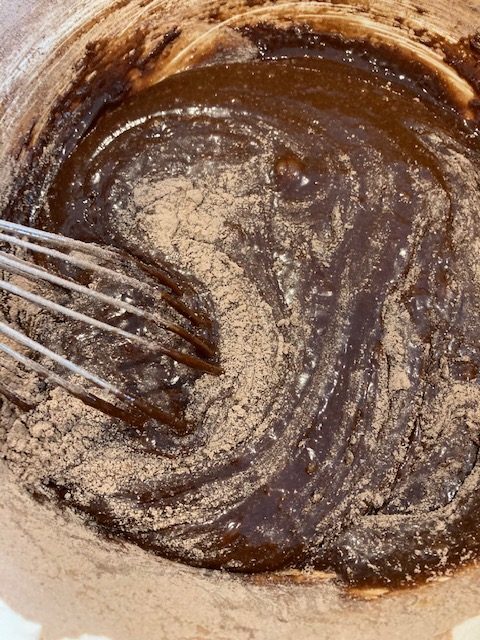 Then add the white chocolate chips or chunks and mix everything together.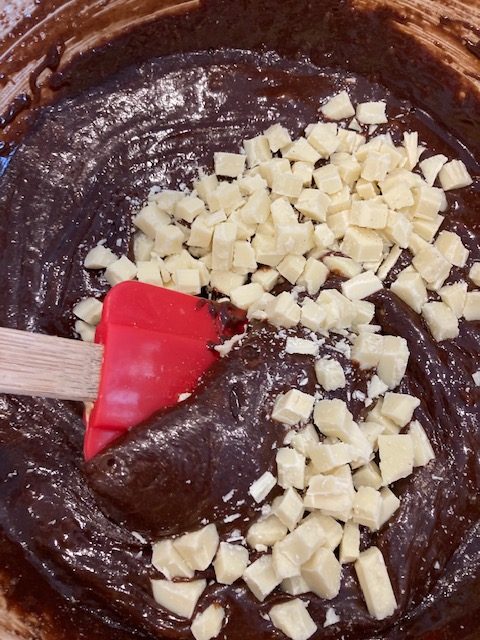 Spoon half of this batter into the prepared tin and put the raspberries on top of the batter. Then drop spoonfuls of the rest of the batter on top of the raspberries.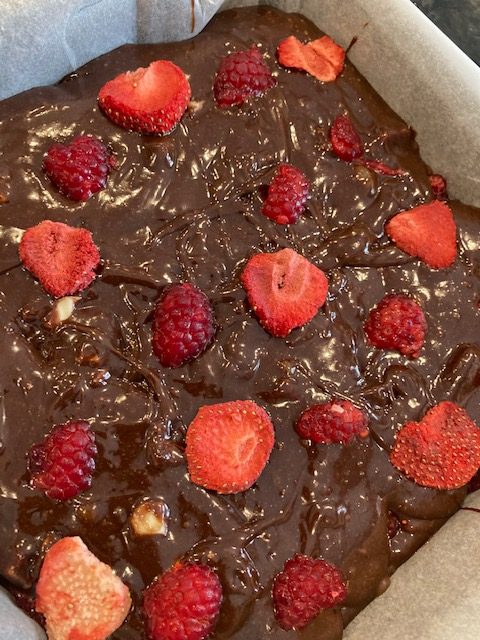 Using a spatula, make sure the remainder of the batter has covered all the raspberries. Bake in the oven for 35 / 40 minutes or until the top of the brownies have set. There should still be a bit of a wobble and if you insert a skewer, it should come out sticky with chocolate. The brownies will continue to bake in the tin.
Place the baking tin on a wire rack and leave to cool completely. I would recommend you leave them for at least a couple of hours, hard I know but it will be impossible to cut them otherwise. Once completely cooled, remove from the tin and cut into squares.
Make it, Bake it, Love it!
Soraya x