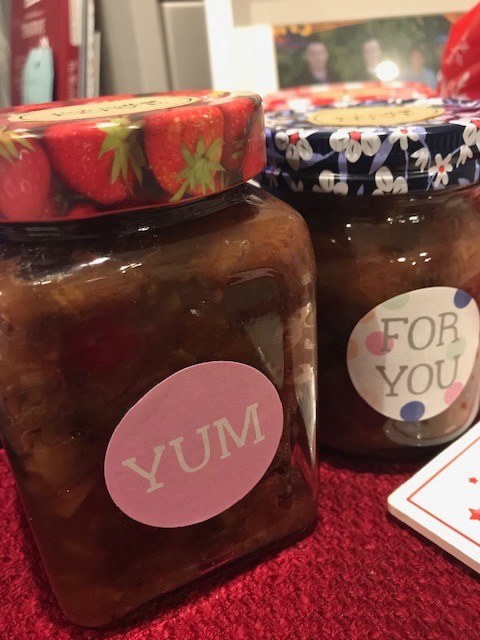 I'm a little obsessed with mincemeat and will happily eat it with a spoon out of a jar! It's very simple to make your own mincemeat and you can really taste the difference. It's nowhere as sweet as shop bought and you can really taste all the different flavour combinations plus you control everything that goes into it. There isn't a large quantity of processed, refined sugars as you get lots of sweetness from the fruit you use.
If you don't like dates, you can use figs, raisins, cherries or dried apricots instead.
You can use fresh or frozen cranberries.
I like to use Amaretto in my mincemeat but Kirsch works well as does any orange liquour you may have. Be mindful about adding a strong alcohol as it can smother the other flavours.
There are some great recipes here on the website which use this mincemeat so take a look at them for other uses. The Mincemeat Muffins are a real surprise as they are so light! Links for 2 great mincemeat recipes are at the end of this recipe.
These quantities will make two 250ml jars and the recipe is very successfully increased to make more.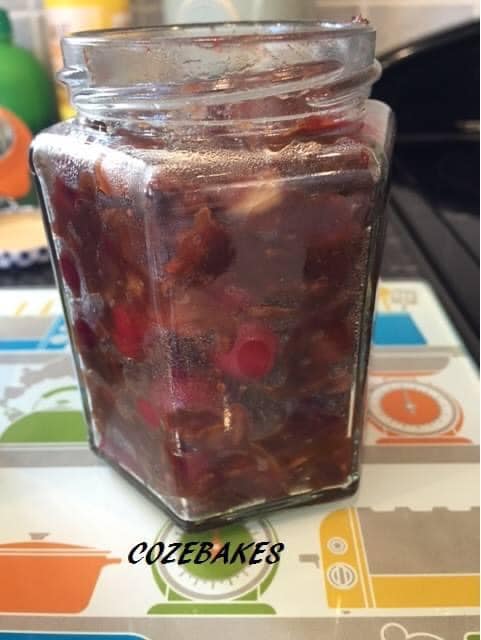 Ingredients:
2 medium sized cooking apples, grated
150g fresh or frozen cranberries
80g light muscovado sugar (coconut sugar works too)
1 tsp mixed spice
1 tsp ground cinnamon
100g finely chopped dates
100g sultanas
50g almond slivers (optional)
Zest and juice of 1 large orange
2 tbsp Amaretto or liquour of choice
Method:
Into a large saucepan, add the apples and all the rest of the ingredients.
Bring the mixture to the boil and then reduce the heat and simmer for about 10 minutes until the cranberries are soft and popping.
Remove from the heat and add in the Amaretto and stir to combine everything.
Transfer to sterilised jars and seal. The mincemeat can be used the next day or can be kept for up to 1 month in a cupboard. Once opened, use within 1 week.
To sterilise jars:
Wash the jars and lids with hot soapy water and rinse but don't dry them.
Place them upside down on a baking tray while they are still wet.
Put the tray with the jars and lids in a preheated oven at 160C or 140C (fan) for 15 minutes.
Transfer the mincemeat into the still hot, sterilised jars and leave a little space at the top. Seal with the sterilised lids.
These jars make a wonderful homemade gift for friends and family! Below are two recipes to try out with your Homemade Mincemeat
Mincemeat Muffin Recipe: https://www.cozebakes.com/2018/12/13/mincemeat-muffins/
Mincemeat Cake Recipe: https://www.cozebakes.com/2018/12/19/mincemeat-cake/
Make with love!
Soraya x