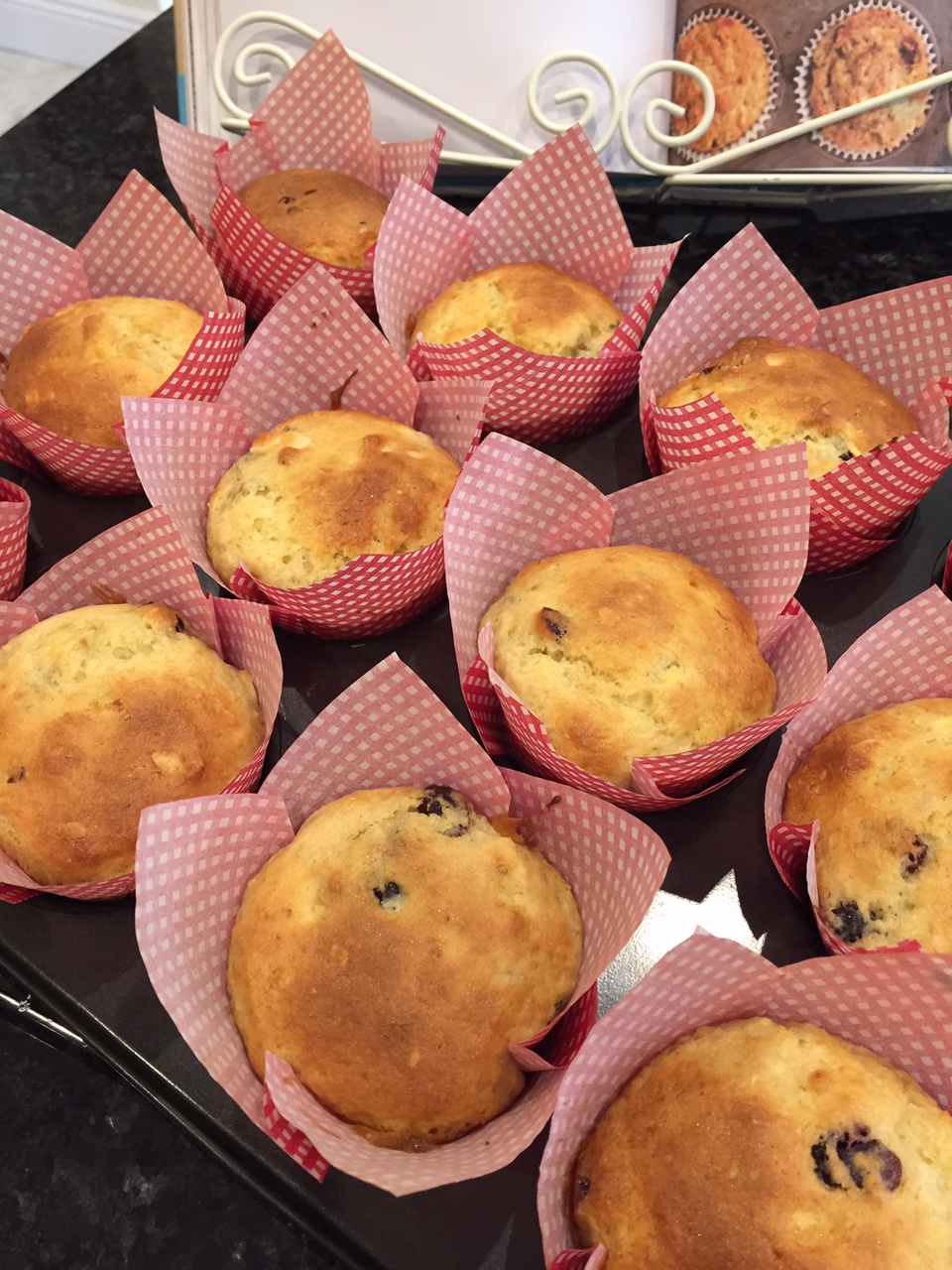 As most of us find on a regular basis, there were a couple of bananas that no one in the house would eat. God forbid you find some black on a banana! I didn't want to make one of the usual bakes like Banana Bread so this recipe came to mind and what's brilliant about it is that you can make 12 out of this recipe and freeze half of them for another day. Love that!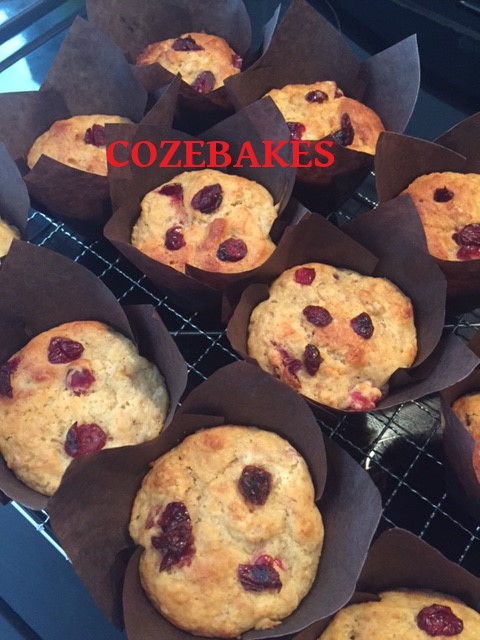 Also you could change the nuts in the recipe to whatever you like yourself. We are fans of almonds here so I used toasted almonds but you could use pecans or walnuts and they all would work really nicely with banana and cranberries. They give a lovely crunchy texture to the finished muffin but of course if nuts are a problem in your house, just omit them.
The muffins keep well in an airtight container for a few days as well so this recipe just keeps giving!
My advice about muffins is this – DON'T over mix. I'm very serious about this. When it looks like the mix needs a few more turns, that's the time to STOP!! Also as you want to work the mixture as little as possible, get everything ready beforehand and do the mixing with each component before combining.
Whisk the dry ingredients in their bowl to give them lots of air.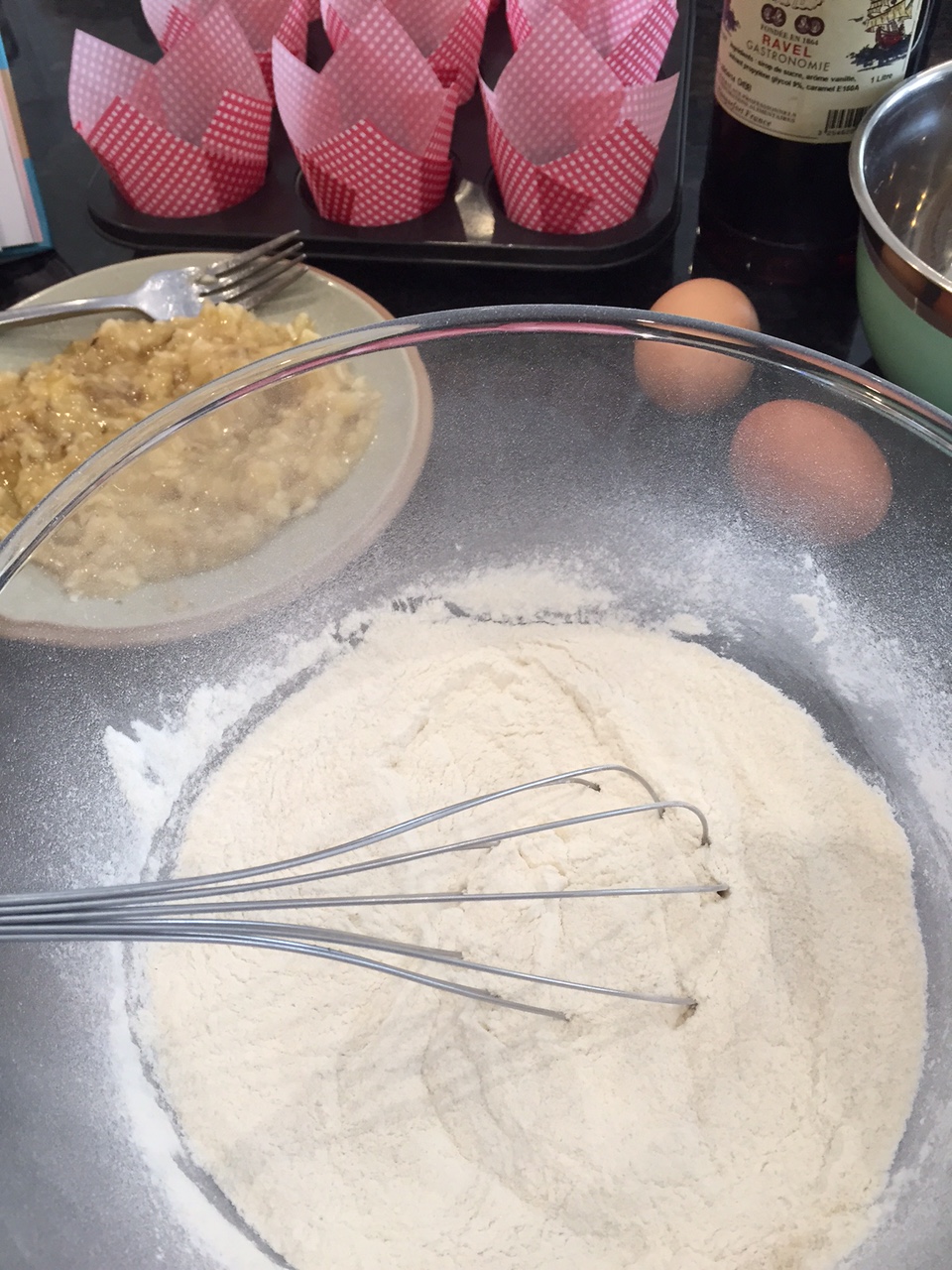 Here's a tip to remember for anytime you are baking with paper cases and it works a treat. Place some rice in the bottom of each tin and then pop your cupcakes into the tin. It will prevent that greasy bottom you sometimes get on paper cases as the rice will absorb it all up. Sometimes we buy cases because they are just soooo pretty but they may not be a great quality and this sorts it for you.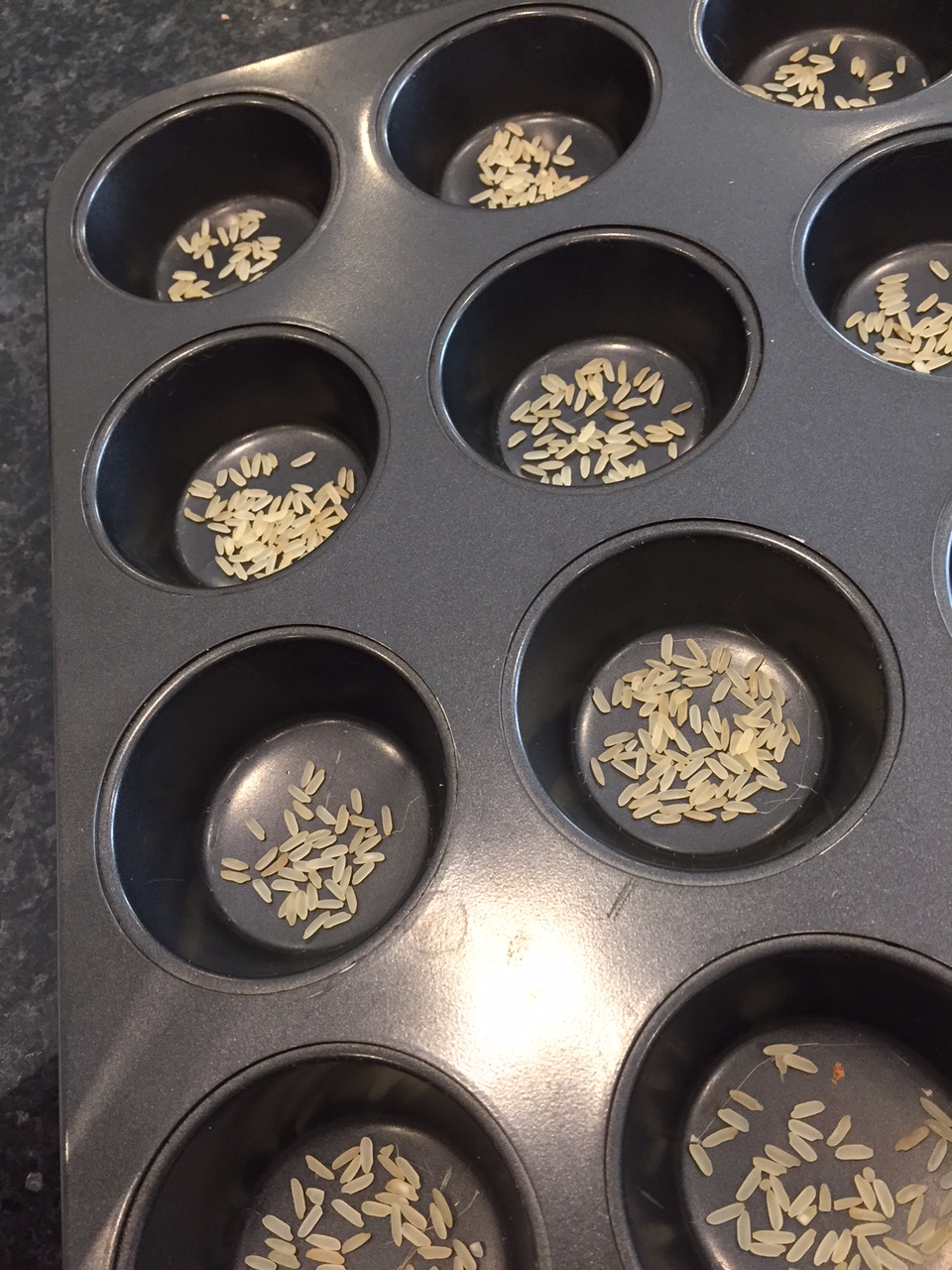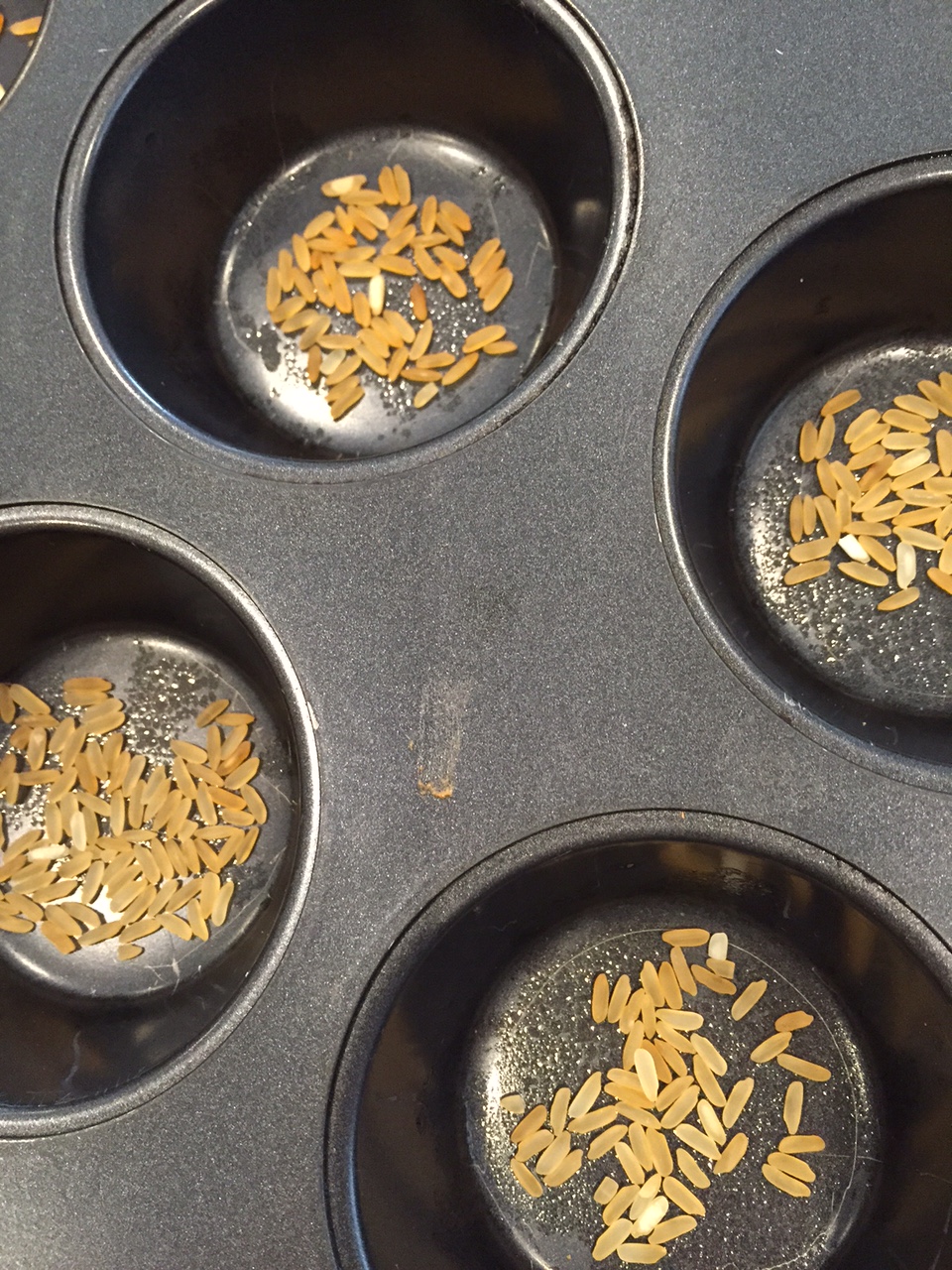 BEFORE                                                                    AFTER
and this is the bottom of the muffin case: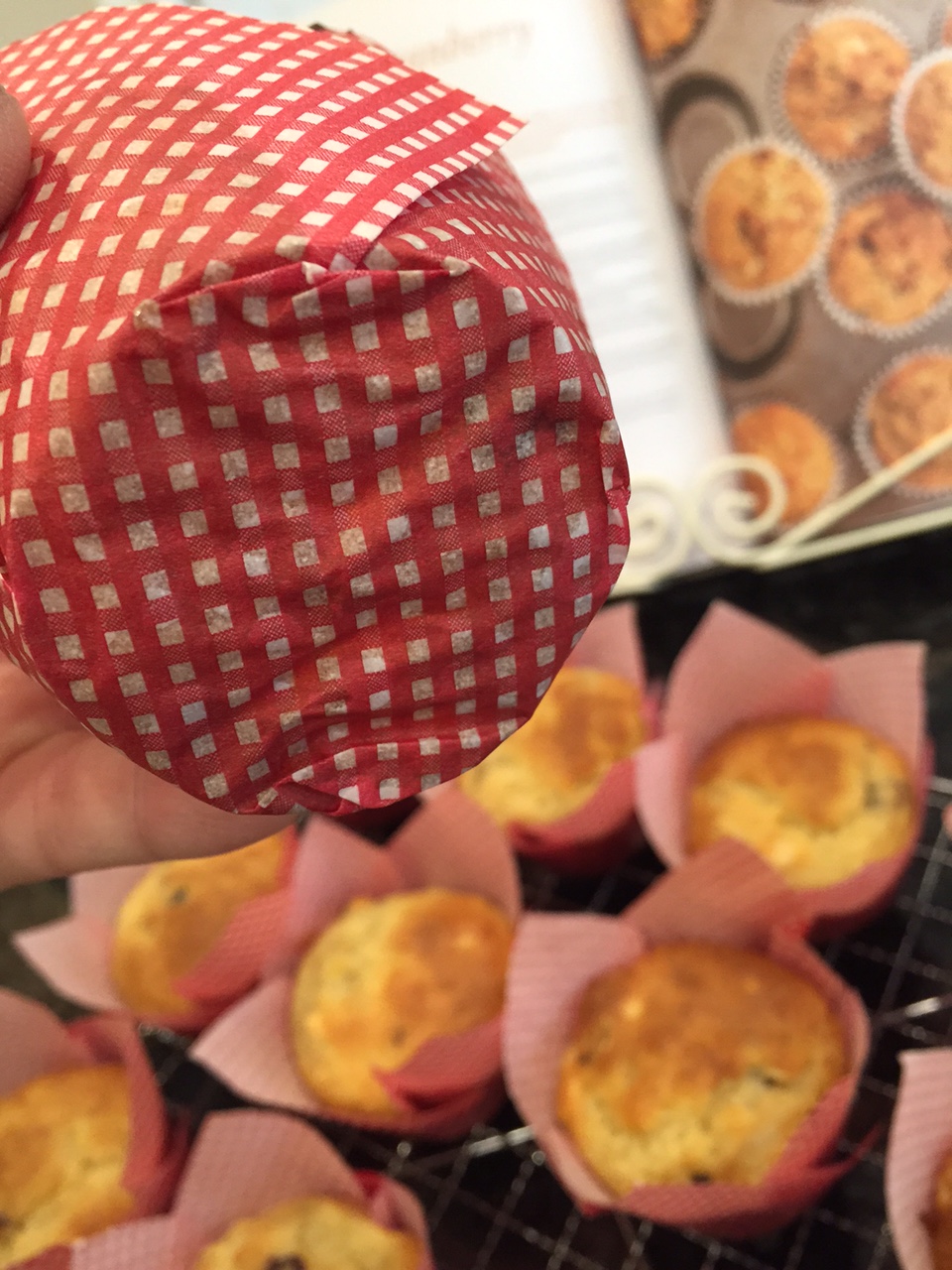 So here's the recipe and method:
Preheat oven to 200C or 180C for fan, Gas 6. Line the tin with muffin cases.
Ingredients:
80g margarine or butter (if you want dairy free, use a dairy free spread)
225g wheat and gluten free self raising flour (I use Dove's Farm)
1 tsp gluten free baking powder
1 tsp xanthan gum
1/2 tsp bicarbonate of soda
100g golden caster sugar (originally this was 150g but I feel with the sweetness of the bananas and cranberries, 100g is enough)
2 ripe bananas, well mashed
2 large eggs, beaten
4 tbsp. sour cream (you can use dairy free sour cream if needed)
1/2 tsp vanilla extract
50g dried cranberries
50g toasted almonds (or whatever nuts you like)
Method:
Melt the margarine/butter slowly and leave aside to cool.
Sift the flour, baking powder, xanthan gum and bicarbonate of soda in a large mixing bowl. Then stir in the sugar. Give this a whisk to make sure it's all well combined.
Make a well in the middle of the dry ingredients and add the mashed bananas, beaten eggs, sour cream, vanilla extract, melted margarine, dried cranberries and nuts.
I always use a large metal spoon to fold in ingredients and only fold till just about mixed. If you over mix, your muffins will end up with a rubbery texture.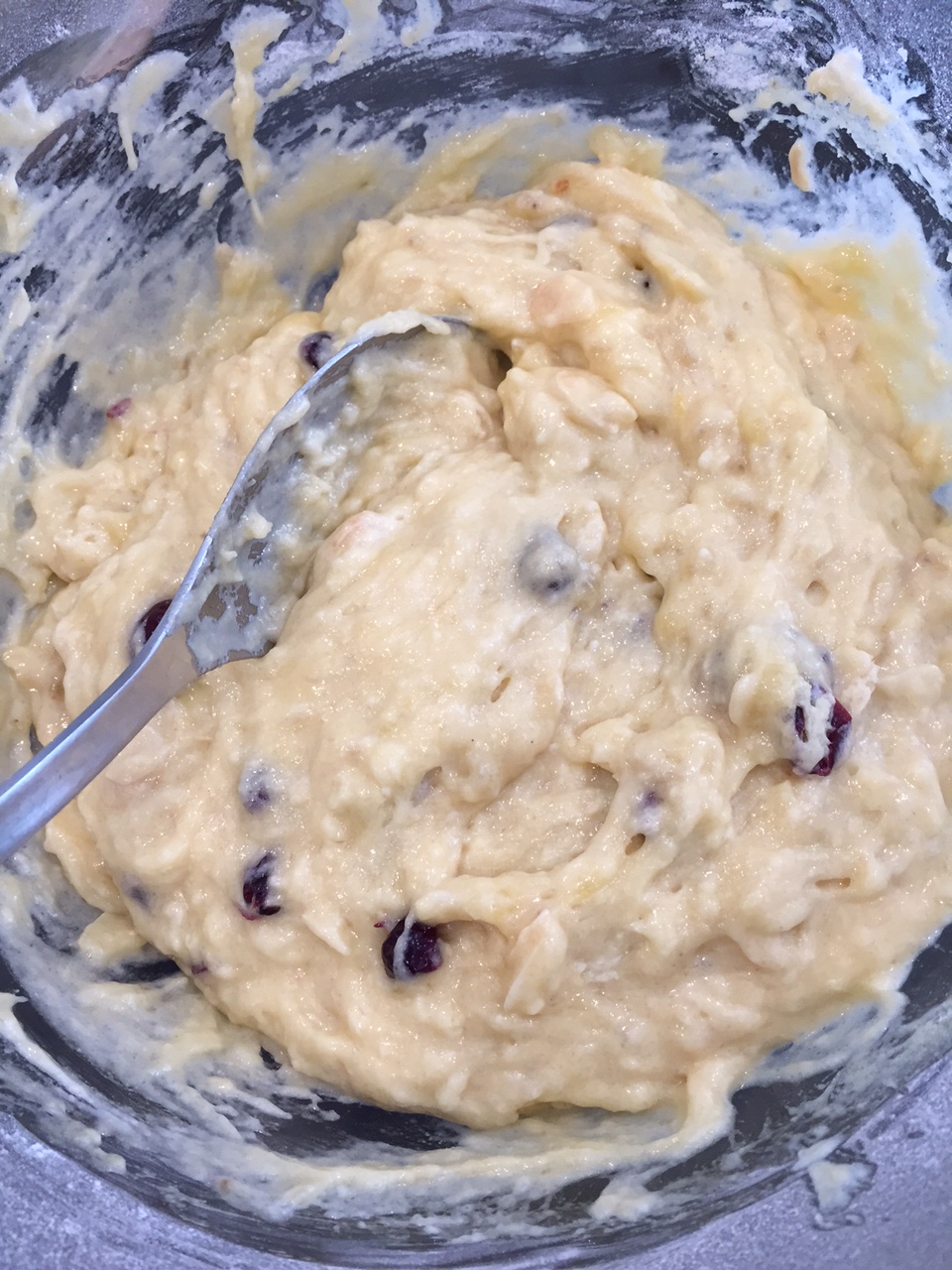 That's enough mixing. The temptation is strong but resist!
Divide the mixture evenly into the cases. I use an ice cream scoop and then level out with the back of a teaspoon. If you dip the teaspoon into hot water first, it's so much easier and doesn't stick.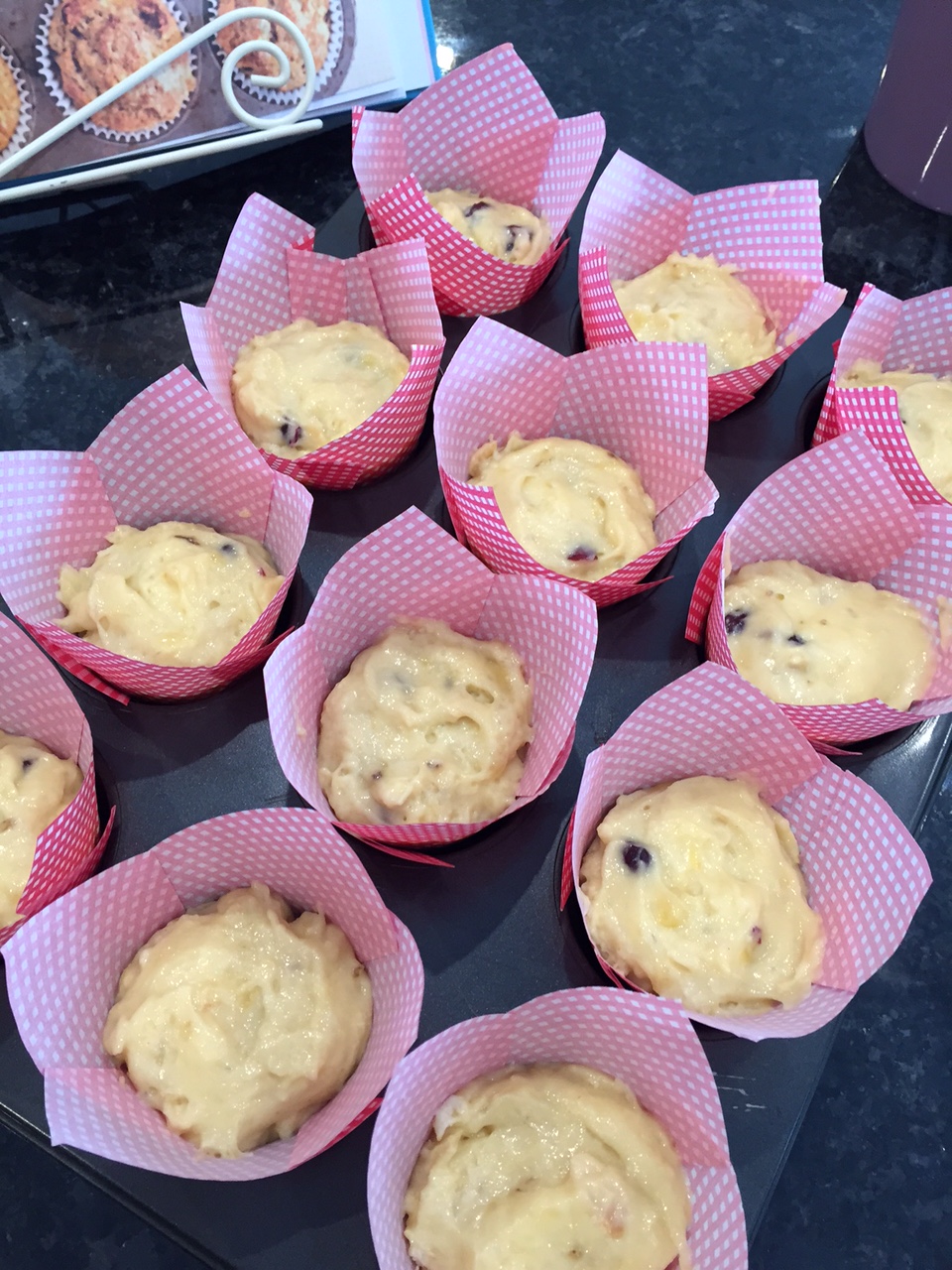 Ready for the oven, levelled off in their pretty cases.
Bake for 20 – 25 mins until the muffins are firm to touch. Mine took 22 mins so maybe check after 20 mins and see if you need longer. Baking time will depend on the muffin size.
Take them out of the oven and let them cool in the tin for about 5 mins. After that, pop them on a wire rack to cool completely.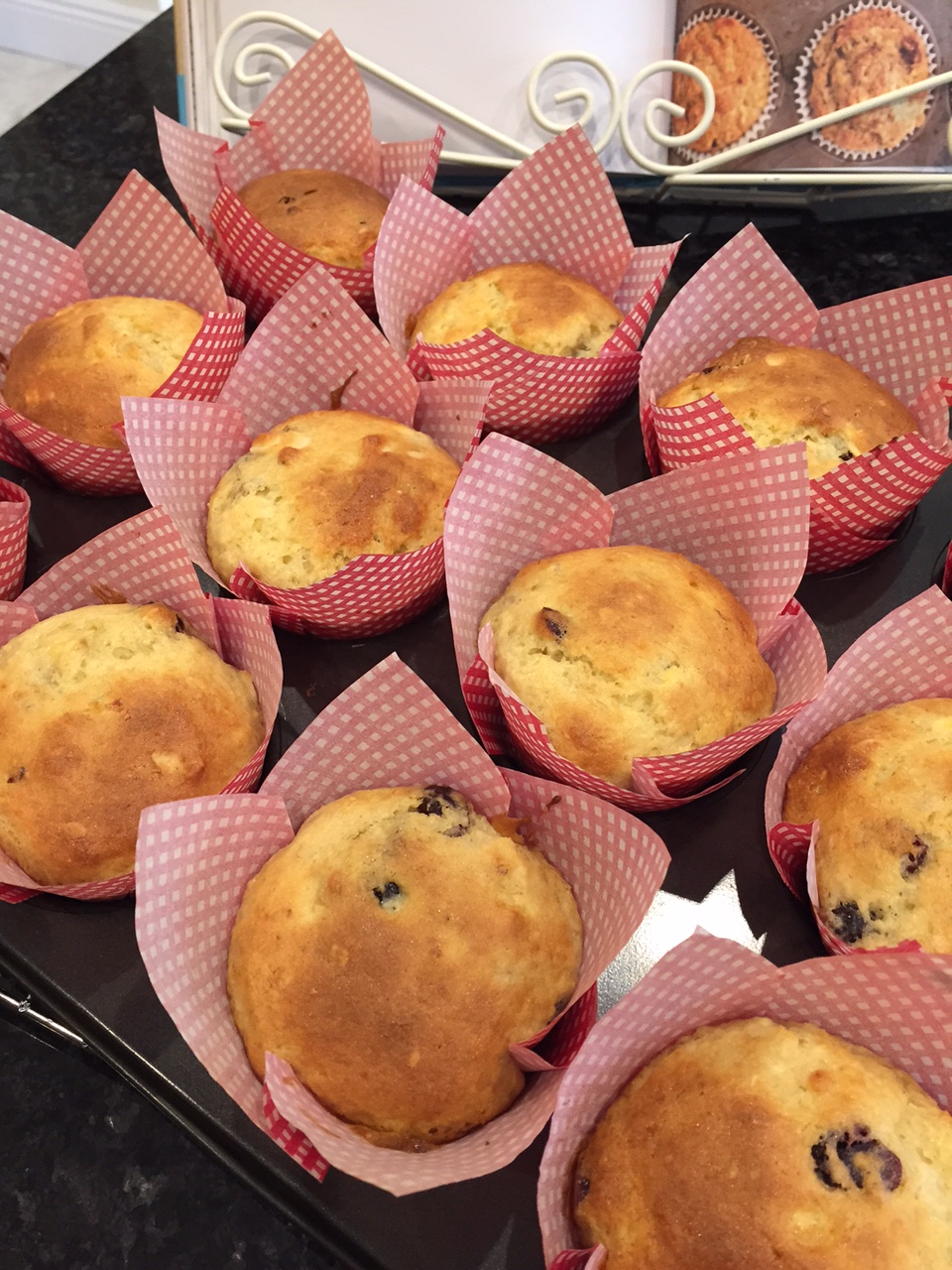 and here they are. Little beauties of gluten free heavenly tasting muffins
Had to taste one, cook's treat 🙂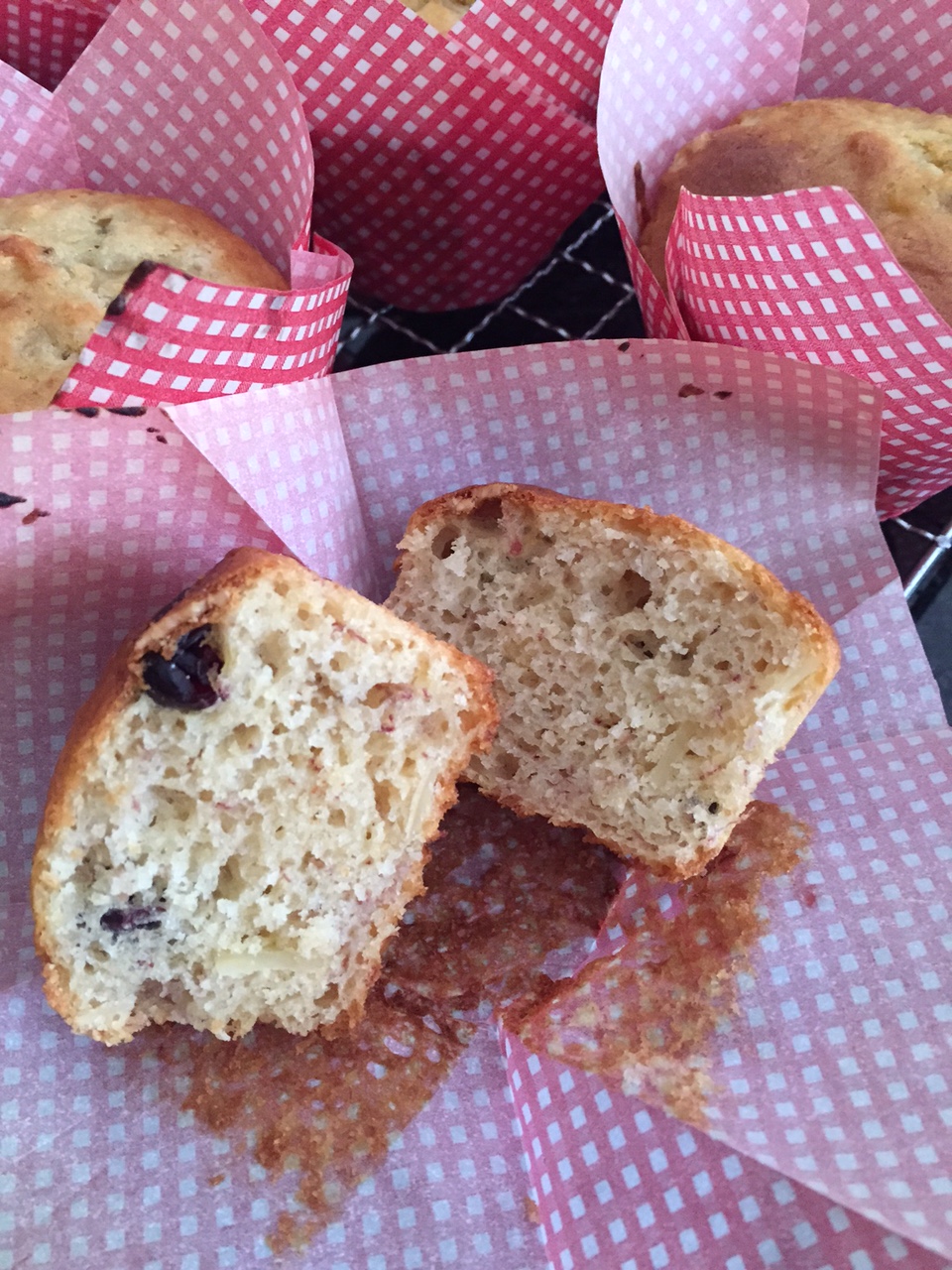 I recently adapted this recipe to get a lighter and really fluffy muffin and used some fresh cranberries for a change. Here are the changes I made to the above recipe if you would like to try them: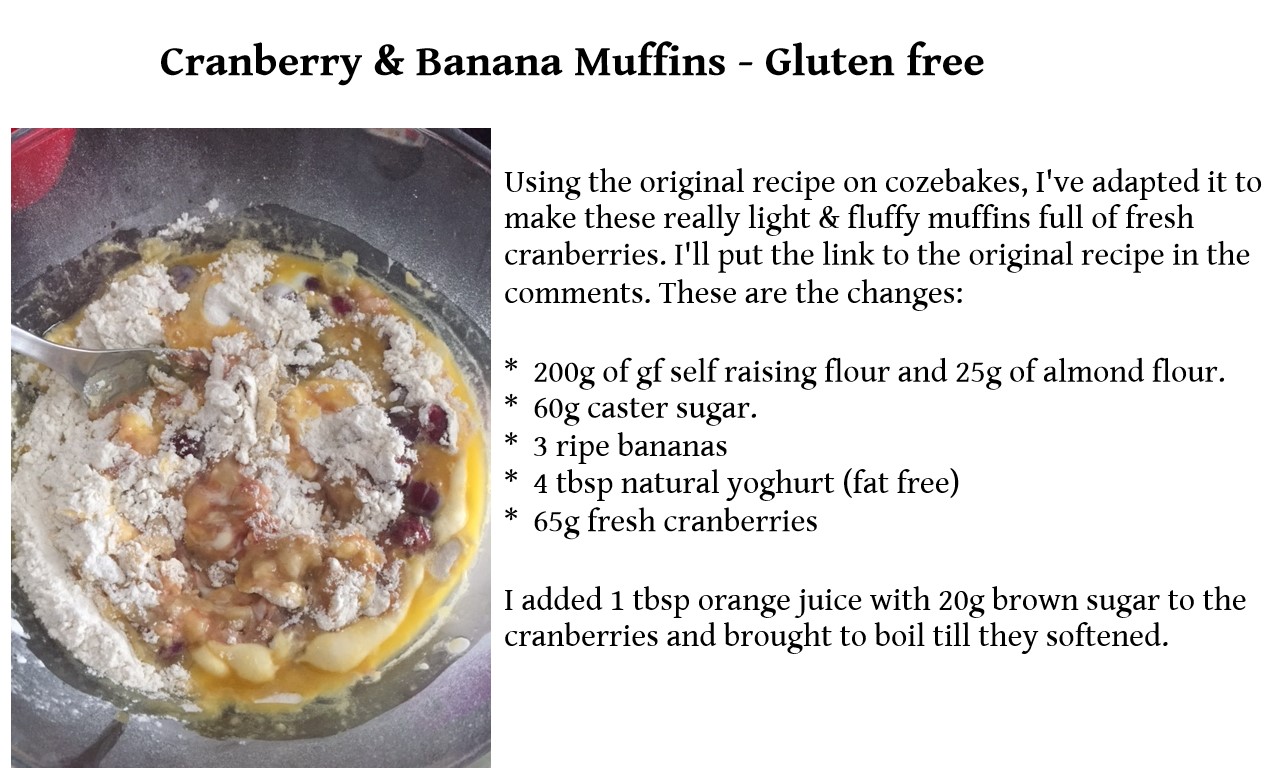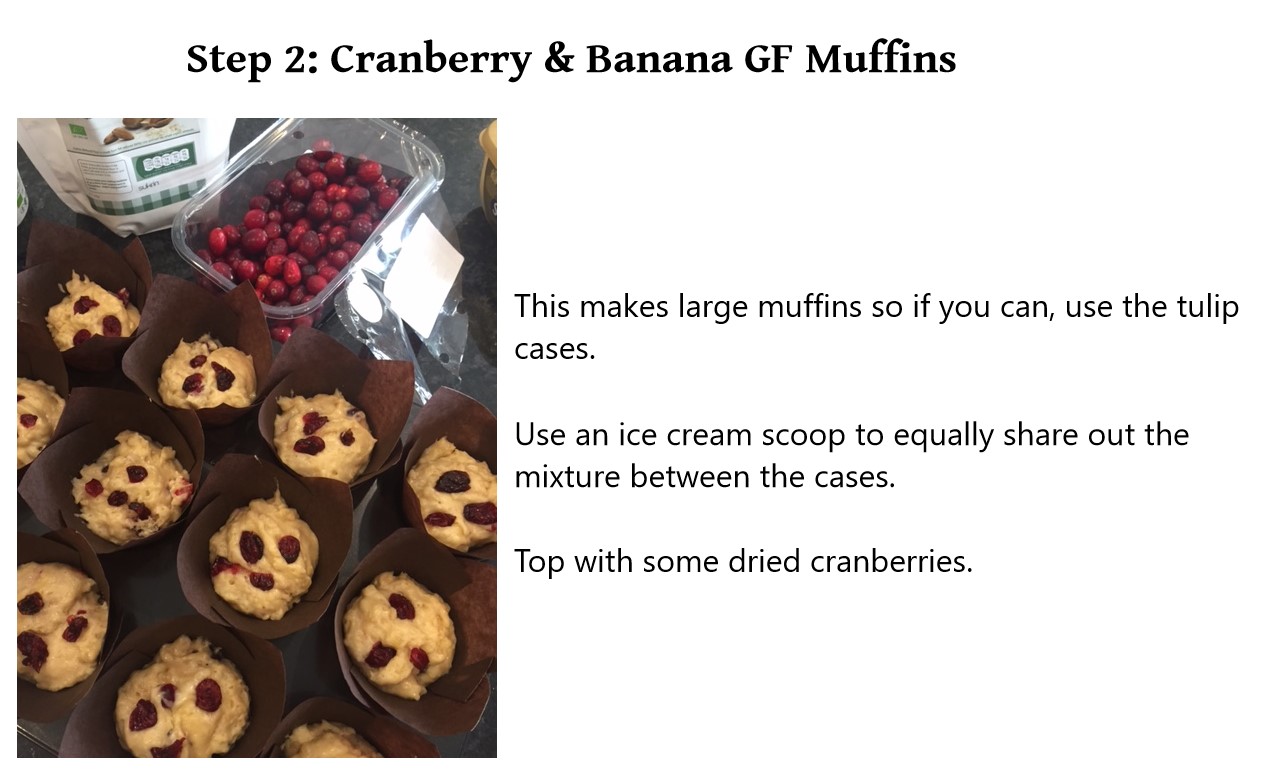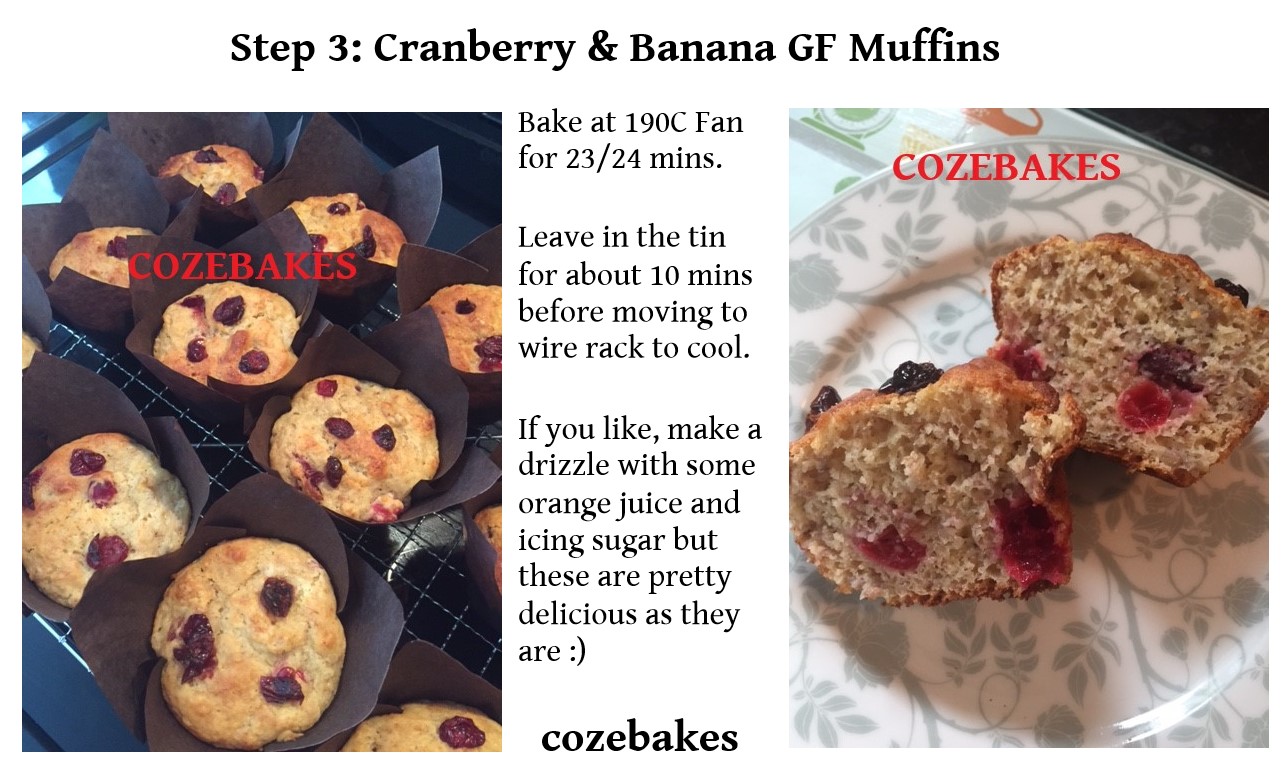 Enjoy and remember, bake with love
Soraya x