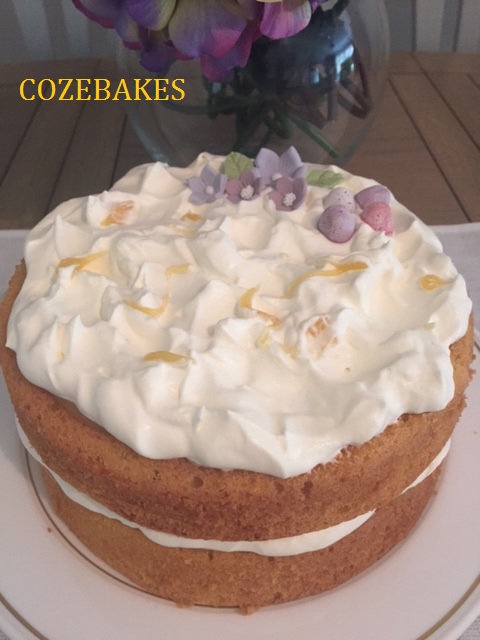 This fantastic recipe comes from the legend that is Mary Berry. Her sponge cakes are one of the best I've ever made. The secret to a wonderful sponge is not so much the ingredients as the method. There are a couple of things to do and they will result in a lovely light sponge that rises beautifully. What else could you ask for?!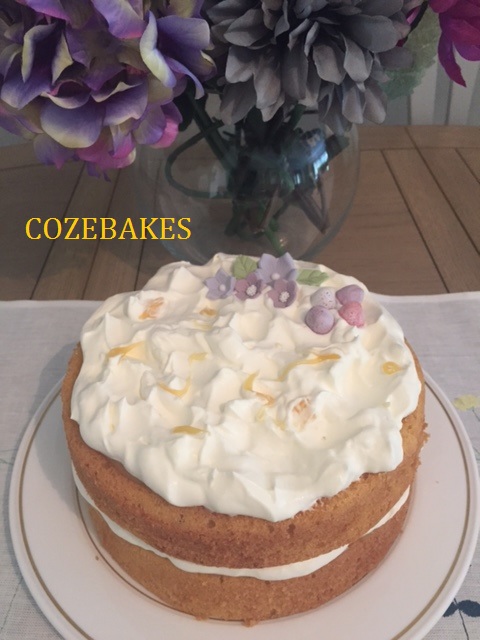 I made this version a Lemon sponge cake but you can leave out the lemon and keep it plain, just add 1 tsp of vanilla extract. Of course you can also spread your wings a bit and add both lemon and orange zest, or just orange zest if you prefer. All will be delicious!
To prepare, preheat oven to 180C, 160C fan or Gas 4. Use two 8″ / 20cm sandwich tins which should have reasonably deep sides for a good rise. Lightly grease the base and sides and then also line the base with non stick baking parchment.
Ingredients:
225g softened butter (room temperature)
225g caster sugar
4 large eggs
225g self raising flour
2 level teaspoons baking powder (don't over fill)
Finely grated zest of one large lemon
Method:
Place the butter, sugar and eggs into a large bowl and using an electric whisk, give them a good beating for about 2 minutes. Add the flour, baking powder and lemon zest and beat again for a further 2 minutes. Don't over beat when you are using this method.
Divide the mixture evenly between the two sandwich tins and level out with the back of a spoon. I tend to weigh both tins to try and get them as even as possible.
Bake in the preheated oven for 25 minutes until they are well risen and golden in colour. The tops of the cakes should spring back when pressed lightly.
Leave them to cool for about 5 minutes in their tins and then run a blunt knife around the edge of the tins to free them before turning them out on a wire rack, peel off the parchment from the bottom of the cakes and allow to cool completely.
Once cool, place one half of the cakes on a plate and whip up some cream. Add a couple of tablespoons of lemon curd (to your preference) and spread with a spatula on the bottom tier. Place the other cake tier on top of this and again, spread with the cream & lemon curd mixture on the top. Use the spatula to form peaks all over the top.
For decorating, you can use fresh, edible viola flowers (purple looks great) or sugared flowers. You can also use finely grated zest of a lemon and/or orange on top of the cream with a couple of jelly lemon sweets.
A perfect celebration cake! Enjoy – Soraya x
Bake with Love!