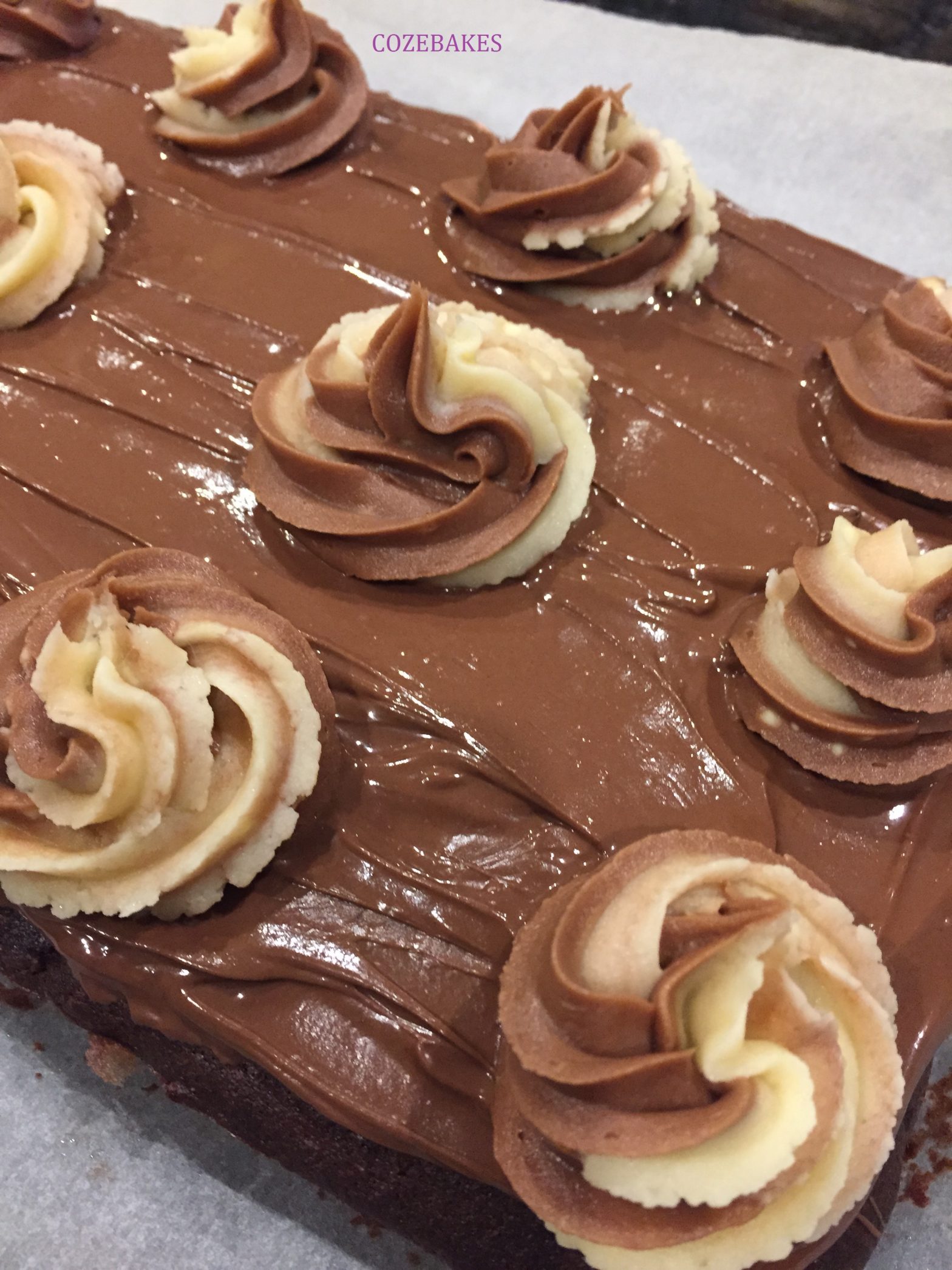 I'll give you a little warning before you make this cake. It's rich, it's full on and it's for true chocolate lovers. It's really gooey and has a surprise centre of soft, creamy Nutella just for extra decadence!
I make this recipe in a baking tray so it can be cut into squares to share out.
You need 16 tablespoons of Nutella and it's easiest to spray the measuring spoon with some oil beforehand to make it simpler to measure out without ending up covered in sticky Nutella 🙂
To start, line a 20cm x 30cm baking tray with baking parchment and make sure to leave a good overhang for an easy removal later.
Preheat oven to 180C Fan
Ingredients:
200g softened butter
200g caster sugar
4 large eggs, beaten
150g self raising
50g cocoa
1 level tsp baking powder
2 tbsp. semi skimmed milk
16 tbsp. Nutella spread
Method:
Using an electric whisk, cream the butter and sugar together till light.
Add the beaten eggs and whisk together till light and fluffy.
Sift in the dry ingredients and fold into the wet mixture gently. Add the milk and stir to combine completely.
Spoon half the mixture into the prepared baking tray and spread out evenly. The back of a large spoon works well.
Using a greased spoon, dollop half of the Nutella on top of the batter and spread out gently. If you dip a palette knife into hot water, it makes it easier to spread the Nutella out evenly.
Put the rest of the cake mixture on top and spread it out evenly to cover the Nutella. Smooth with a palette knife or the back of a large spoon.
Bake in the preheated oven for approx. 35 minutes until it springs back when pressed lightly.
Remove from the oven and immediately spoon the remainder of the Nutella onto the hot cake. Leave for 30 seconds and use a palette knife to spread out the soft, melted Nutella all over the top of the cake.
Leave to cool completely before cutting into squares.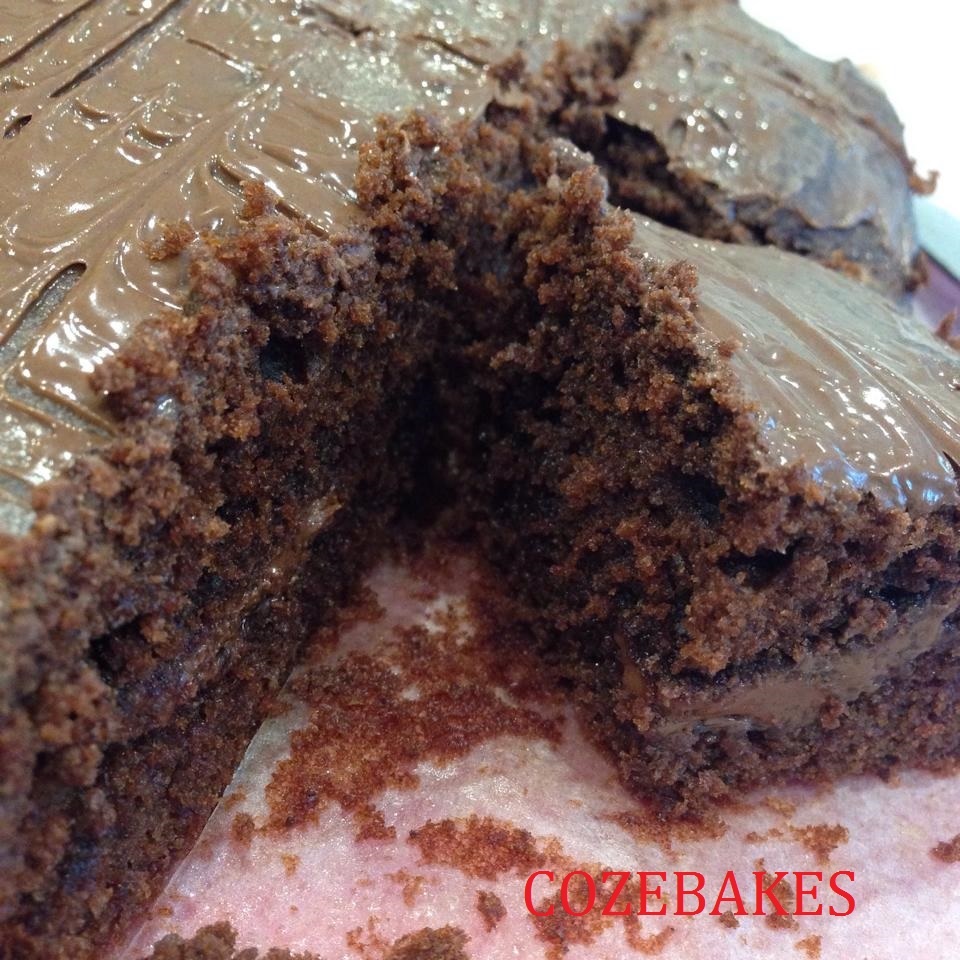 Such gooey deliciousness!
I made a vanilla buttercream and used Nutella to create a two tone effect and piped rosettes on top of the cooled cake.
Alternatively, you can use dry toasted hazelnuts, chopped to spread over the top for a crunchy effect.
Bake with love
Soraya x