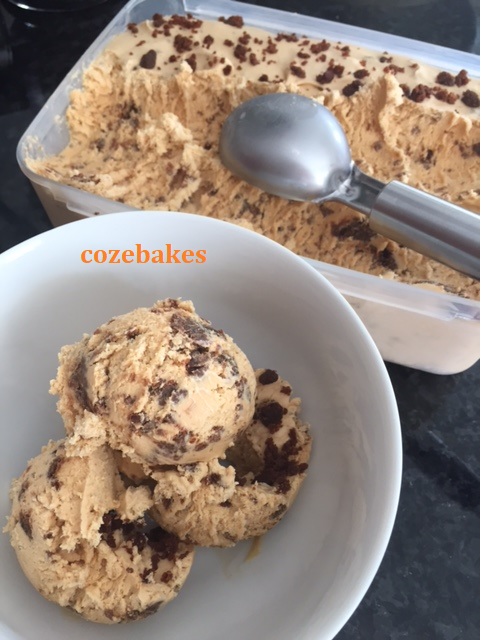 I made brownies for my son and his friends and had half a tray leftover (always bake extra!) so as the ice cream recipes were going down so well with everyone, I figured I could make an ice cream from the leftovers. It worked! Really well!!
Following the basic method used for some of the other ice cream recipes, I changed and added ingredients to try and get that lovely rich toffee flavour with bites of soft, squidgy brownie throughout. Result!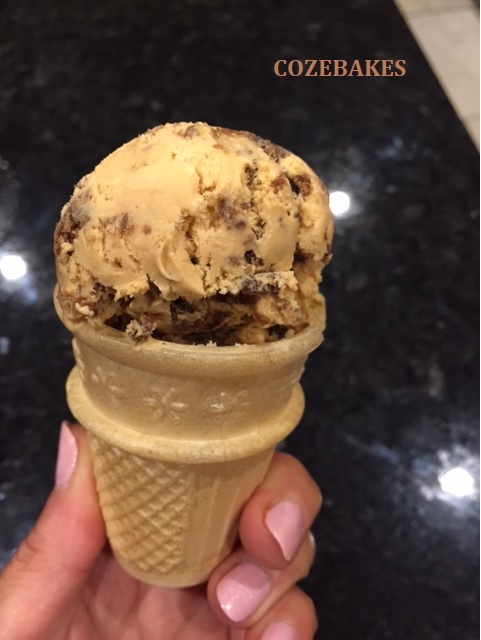 We were scooping ours into cones as it was a lovely summery treat but equally, a couple of scoops in a bowl with a drizzle of caramel sauce or maple syrup would be heavenly!
Here is the brownies recipe: https://www.cozebakes.com/2016/07/09/best-chocolate-brownies-recipe/
I replaced the caster sugar with dark muscovado sugar to give the brownies that lovely toffee flavour. If you don't have time, you can purchase your favourite brownies to use in the ice cream.
Ingredients:
480ml double cream
1 can Caramel Condensed Milk (397g)
1 tsp vanilla extract
1 tsp coffee extract (optional)
155g / 200g broken brownie pieces (keep some for the top)
If you're family like nuts, about 50g of chopped walnuts can be added.
Method:
In a medium size bowl, whip the double cream till it forms soft peaks.
In a larger bowl, whisk together the caramel condensed milk, the vanilla extract and coffee extract if using. Mix together till well combined.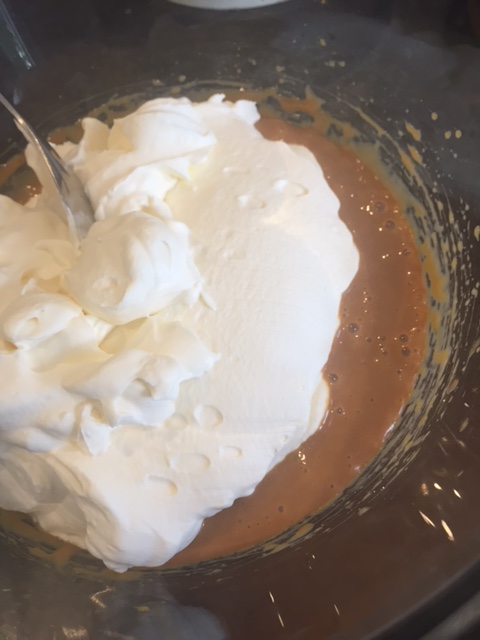 Once mixed, add the broken brownie pieces and if using, the chopped walnuts. Leave the brownies a fair size so you can get a decent bite 😉
Mix gently together and pour into your container for freezing. Crumble the leftover brownie on top. I use a plastic container measuring 19cm x 13cm with a sealed lid. It's perfect for freezing and needs no preparation.
Freeze for at least 6 hours or overnight and then enjoy!
Made with love
Soraya x