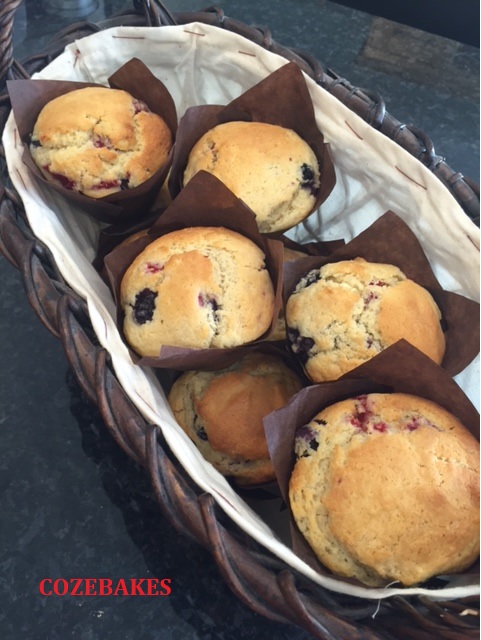 One of the easiest recipes on the cozebakes blog has to be for these Berry Muffins. No special equipment needed and they are made in no time. I filled mine with 100g each of raspberries and blueberries but there are lots of options and I'll list them in the ingredients.
I used tulip cases to make large muffins and got 10 from this quantity.  If you use traditional muffin cases you should get about 15.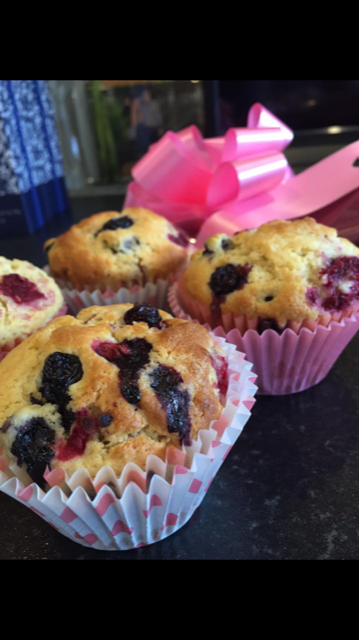 If you use the large tulip paper cases, you will need to bake the muffins for 25 mins, otherwise if using standard cases, then about 20 mins will be ok.
Preheat oven to 180C Fan / Gas 4 and line the muffin tin with cases.
Ingredients:
450g self raising flour
225g caster sugar (I reduced this to 175g)
1 level tsp baking powder
225ml milk
225g unsalted butter
2 medium eggs, beaten
100g each fresh raspberries and blueberries
Variations: 
Use 150g raspberries and 1 nectarine, chopped
1 large, firm pear peeled, cored and diced
1 tbsp. chocolate chips or 1 tbsp. each white and milk chocolate chips
Method:
Heat the milk and butter together until the butter melts. Mix and let it cool for 10 minutes.
In a large bowl, mix together the flour, caster sugar and baking powder and make a well in the centre. Add the cooled milk and butter mix to the dry ingredients and then add the beaten eggs.
Using a wooden spoon, give it all a mix together till it's just combined. Don't over mix or your muffins will be tough. Add your chosen flavor option and give a couple more gentle mixes. Don't worry if there are lumps and bumps. These make the best muffins!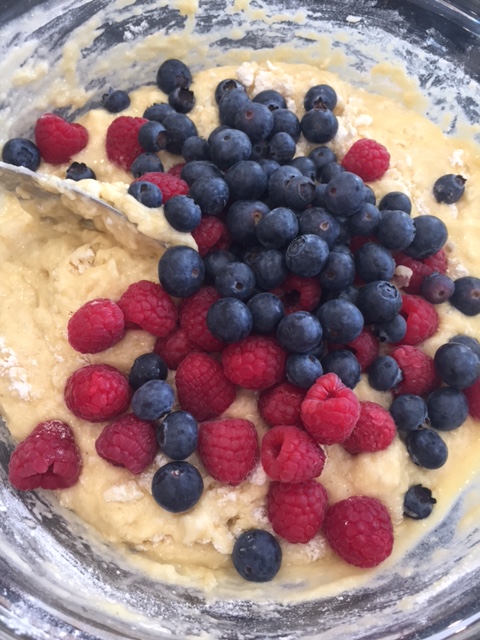 I spooned mine into the cases using an ice cream scoop until all the mix was used up.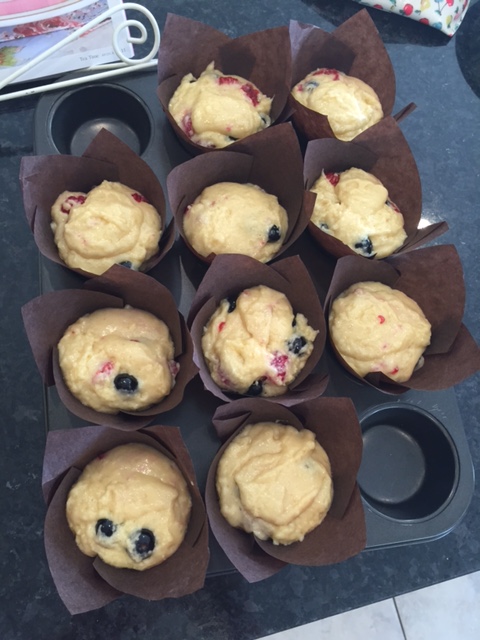 Bake for 25 minutes. If you're using smaller cases, bake for approx. 20 mins. Check with a skewer to make sure they are baked through and golden brown.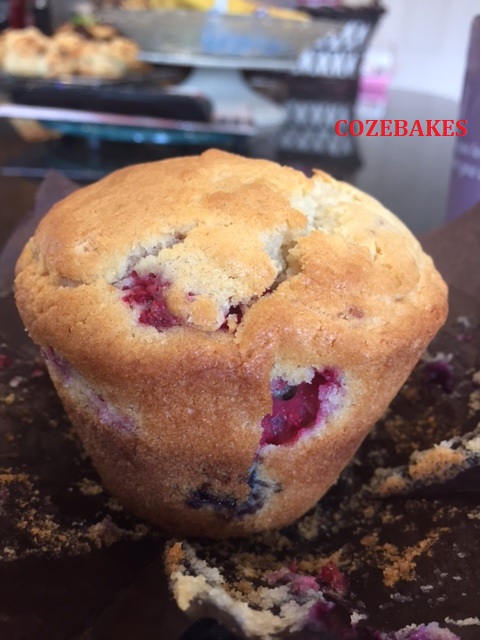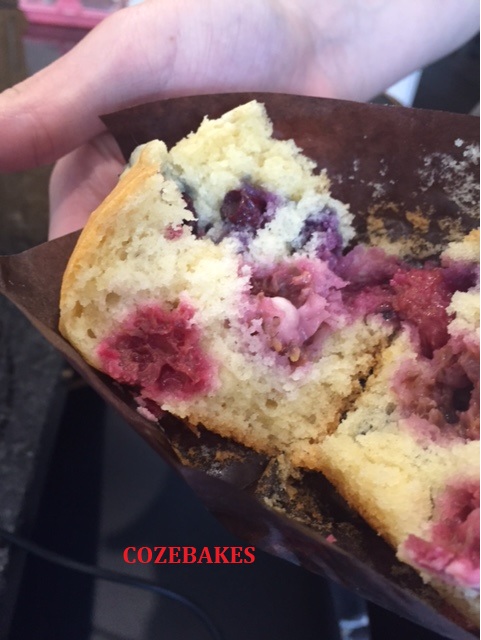 Leave to cool and enjoy! Keep in an airtight container.
Bake with love
Soraya x