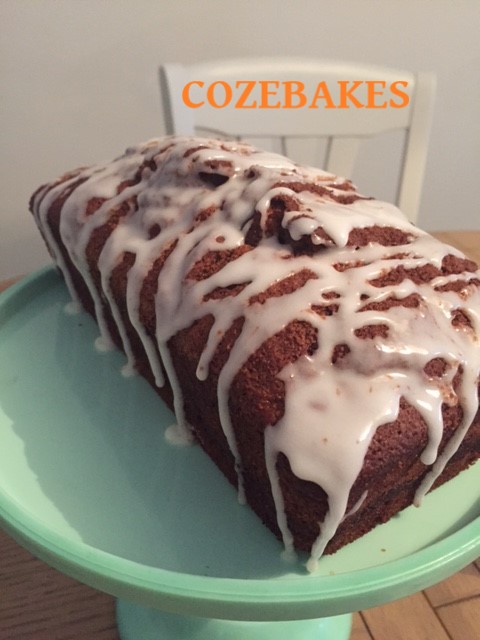 A totally delicious recipe that offers just the right amount of sweetness with the lovely warmth of cinnamon in every bite and a cinnamon flavoured slightly crusty top drizzled in a glaze. If you prefer, you can leave the glaze off..
I've adapted this recipe from a US magazine to grams and changed some  ingredients to try and make it a little healthier than in it's original form. It's made in quick time with only a spoon to mix, no special equipment needed. Ticks lots of boxes!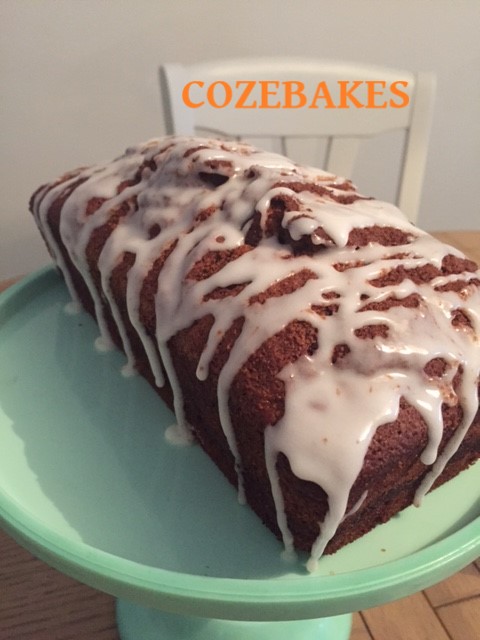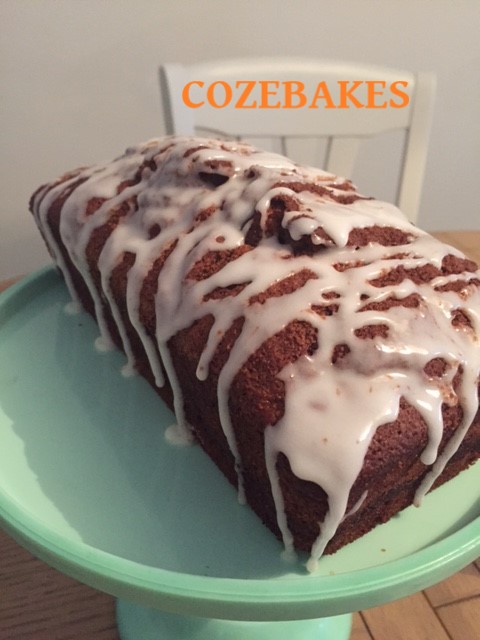 The recipe is made in a standard 2lb loaf tin. My fan oven was broken when I baked this so I used the conventional top oven.  I preheated at 180C but a fan oven would be 170C / 350F.
Grease and line the bottom of the tin and set aside.
Ingredients:
240g  plain flour – I used whole wheat spelt flour
130g brown cane sugar (it's unrefined and a better option if you can get it)
1/2 tsp baking powder
1 tsp bicarbonate of soda
1/4 tsp salt
200ml  buttermilk
1 egg (large)
50ml sunflower or coconut oil
For the cinnamon swirl and top:
35g brown cane sugar
3 tsp ground cinnamon
For the glaze:
60g icing sugar
2 tsp milk approx.
Method:
In a large bowl mix together the flour, brown sugar, bicarbonate of soda, baking powder and salt. I use a whisk to give it a good mixing and make sure everything is dispersed. In a small bowl, combine the buttermilk, egg and oil and mix. Stir the wet ingredients into the dry ingredients and mix until just moistened. Don't over mix.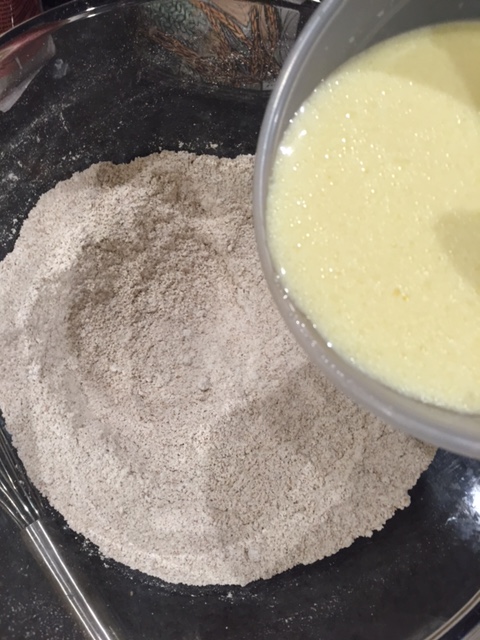 It will come together like this: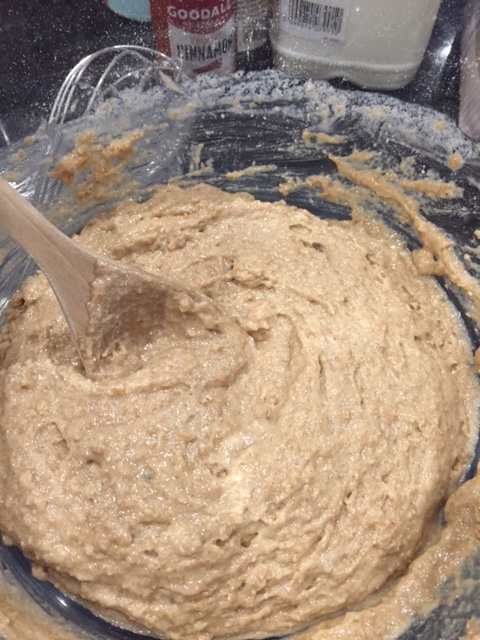 In a small bowl, combine the cinnamon and second quantity of brown cane sugar and mix well.
Pour half of the batter into the loaf tin. Sprinkle approx three quarters of the cinnamon sugar over this.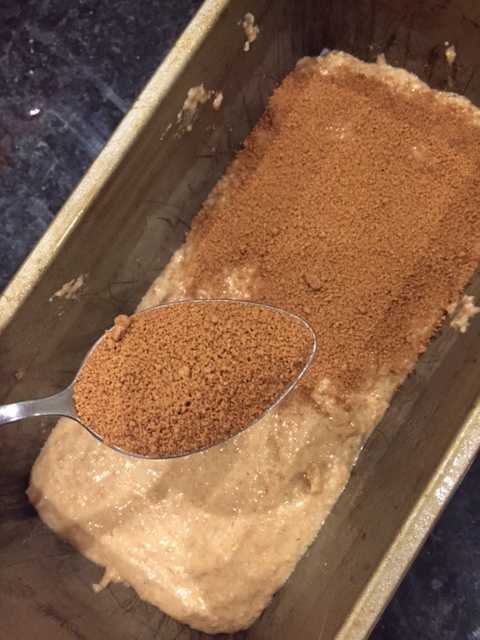 Carefully spread the remaining batter over the mix and then sprinkle with last quarter of the cinnamon sugar on top. Cut through the batter with a knife or skewer to give a swirl effect.
Bake in the pre-heated oven for 40 / 45 mins or until a skewer comes out clean.
Cool for at least 10 mins in the pan before removing to a wire rack to finish cooling completely. It will break apart if you try to move it too quickly. I know it's hard but try to resist 🙂
For the Glaze: Combine the icing sugar and enough milk to be able to drizzle over the bread. Depending on how thick you like your glaze, you might use all the milk or only 3/4 of it.
Cannot explain how good this is and how amazing the house smells so enjoy!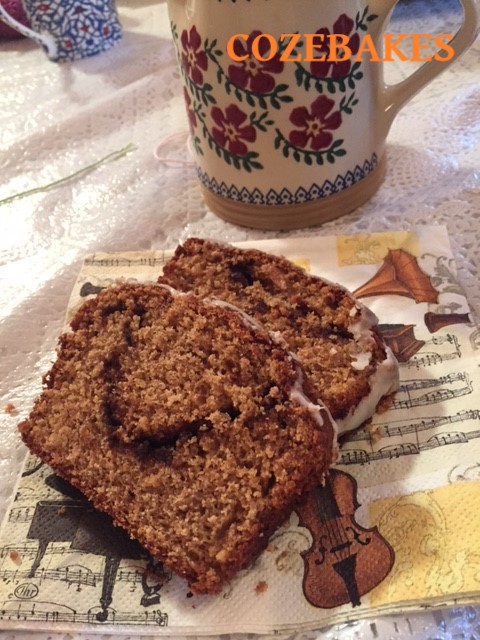 When you slice it, you can see the delicious cinnamon swirls running through each slice. I usually make this the day before. Once it's cooled, I wrap it in foil and drizzle the glaze about an hour before it's to be served.
Bake with love
Soraya x