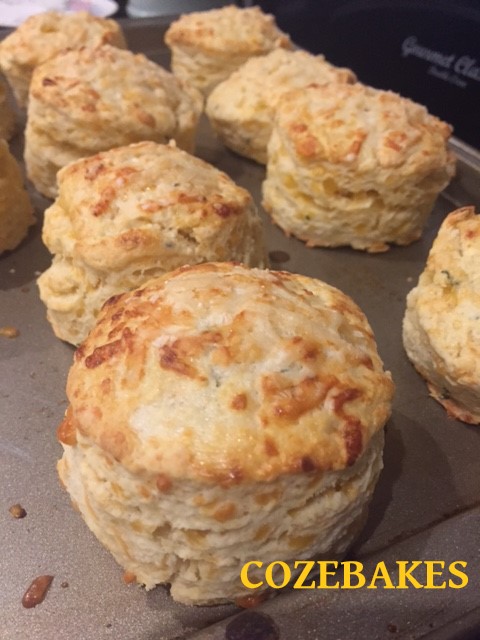 These scones are so full of comfort, there should be a prescription for them. They are so tasty and I've given you some ideas for adapting them to suit your own personal taste.
This recipe will make 6 good sized scones and they freeze really well too so you can happily double up the recipe. I've also added an idea if you're feeding little people to make them more appealing.
They are quick to put together and make the most delicious snack or serve with some warm soup..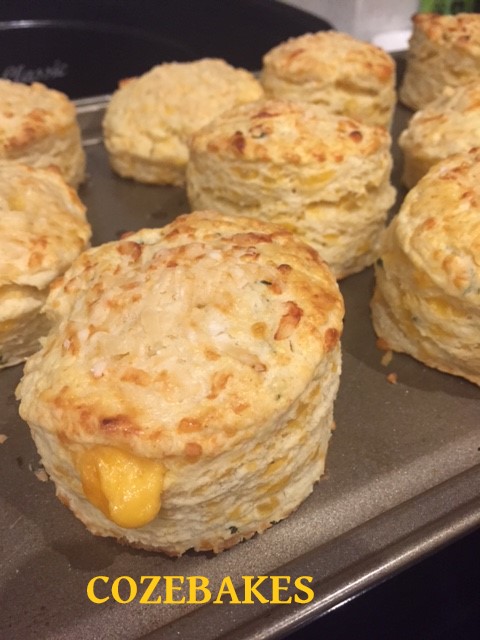 As I mentioned, you can adapt these scones to have some heat and a little kick or to make them a little more savoury, so here are some options for you to try according to your own personal taste:
Add 1 tsp dry mustard powder
Add a pinch of cayenne pepper
Add some finely chopped ham or bacon
Add some finely chopped chives or fresh thyme
One of the methods I hadn't tried before when making scones, was to heat the baking tray in the oven so you place the scones on a very hot tray when they are ready to be baked. It worked well as the scone baked quickly through rather than waiting for the tray to heat up.
If you're feeding little people, you can roll the dough into balls, flatten them a bit on the baking tray and then bake. It works well for little hands to pick up 🙂
Ingredients:
225g self raising flour (I used half wholewheat and half normal or you can use spelt flour)
Pinch of salt
1 tsp baking powder
55g butter, cut into cubes
100g of strong, mature cheddar cheese
100 / 120ml milk or buttermilk plus extra for glazing (I added the egg to the milk and used the leftover to glaze the top)
1 large egg (you can leave this out if you can't eat eggs)
Grated parmesan for topping the scones (you can also use cheddar)
Method:
Preheat oven to 200C / 190C Fan. Place the baking tray in the oven now.
In a bowl, sift together the flour, salt, baking powder and any other dry ingredients (not the cheese). After this, again, give it all a good whisk to make sure everything is well combined.
Put the cut butter into the bowl and either use your fingertips or a pastry cutter to make breadcrumbs. Add the grated cheese into this and mix until the cheese is evenly distributed throughout. Don't use your hands or the cheese can melt a bit.
Make a well in the centre of the mixture and pour in enough milk to give a soft but firm dough. Don't pour all the milk in at once so you can judge to get the right consistency. I lightly beat an egg and added it in at this stage. I found I had to use almost all the milk as it was a bit dry but there's no issue adding extra milk. Just don't overwork the dough.
Flour a surface and roll out the dough. You can use a rolling pin or your hands. Cut out the scones and place them on the hot baking tray. Glaze the tops with the leftover milk and then sprinkle either Parmesan or Cheddar on top of each scone. If you don't want to use a cutter, just shape into a circle and cut into triangles.
Bake in the oven for 10 / 15 mins depending on the size of your scone. They should be golden brown.
Remove from the oven and give them a few minutes before moving them to a wire rack. Don't try to lift from the top as they may come apart. Use a palette knife.
Bake with love
Soraya x