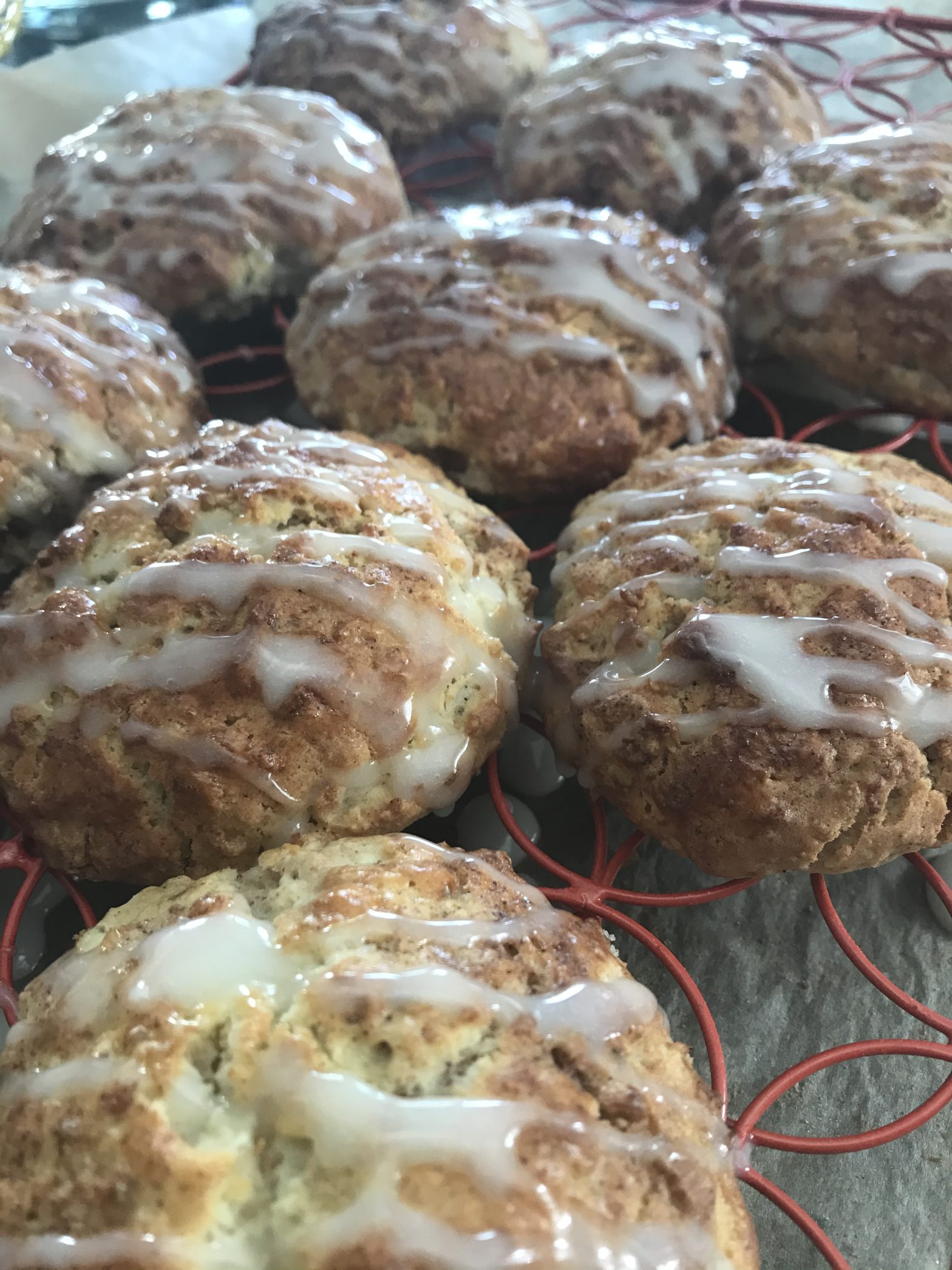 I would happily sit and eat an entire pan of cinnamon rolls as I love the flavours but as it's probably not a good idea, I came up with using similar flavours in a scone. I have a recipe here for a Cinnamon Swirl Bread which is totally heavenly – here's the link: https://www.cozebakes.com/2018/01/18/cinnamon-swirl-bread/
and wanted to use the same flavours with a similar swirl result in a scone. It worked really well so I'm very happy with it though I'll definitely be going with a thicker glaze next time. Well you've got to haven't you???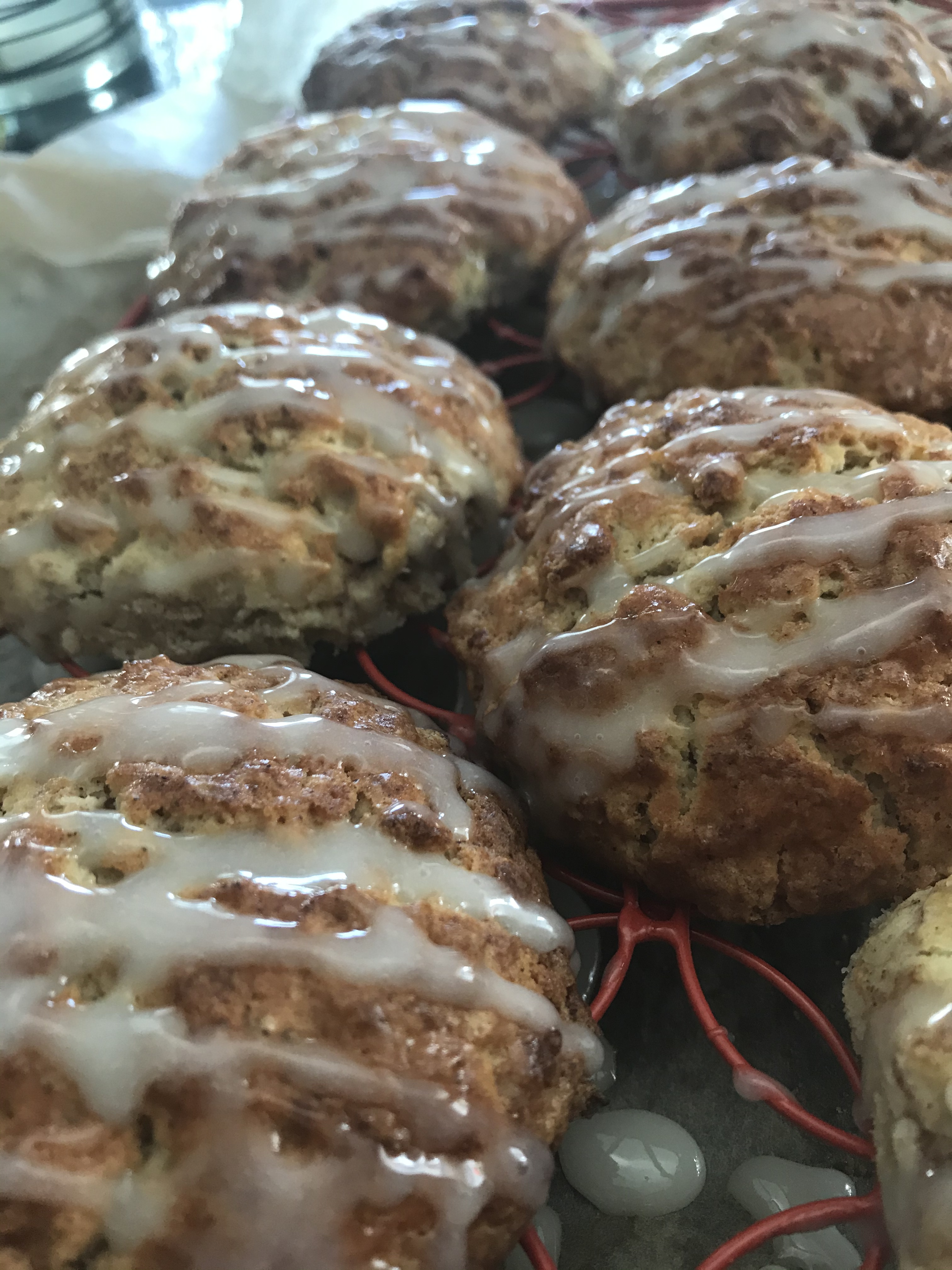 The one mistake I made was to slightly push down the scooped scone batter. I thought they might be too high (is there such a thing as a too high scone??) so using the back of the scoop, I pushed them down. Don't do it!! Leave them sitting up there and watch them turn out amazing!!
I have written out the regular recipe below with the Gluten Free options, where needed in bold next to the ingredients.
Ingredients:
255g plain flour (250g Gluten Free plain flour)
1 tsp xanthan gum – gluten free only
85g oats (80g Gluten Free Oats)
50g caster sugar
1 tbsp Baking Powder – Gluten Free if needed
115g Butter, cut into cubes
125ml Buttermilk
1 large egg, lightly beaten
1 tsp vanilla extract
For the Swirl:
2 tbsp caster sugar
2 tsp ground cinnamon
For the Glaze:
75g icing sugar, sieved
1/4 tsp vanilla extract
3 to 4 tsp milk
3 tsp cream cheese (optional)
Method:
Preheat oven to 200C Fan or 210C Conventional and line a baking tray with parchment paper.
In a large bowl, combine the flour, oats, sugar, baking powder, salt and xanthan gum if using. Add in the butter pieces and using your fingers or a pastry cutter, mix till it looks like coarse breadcrumbs.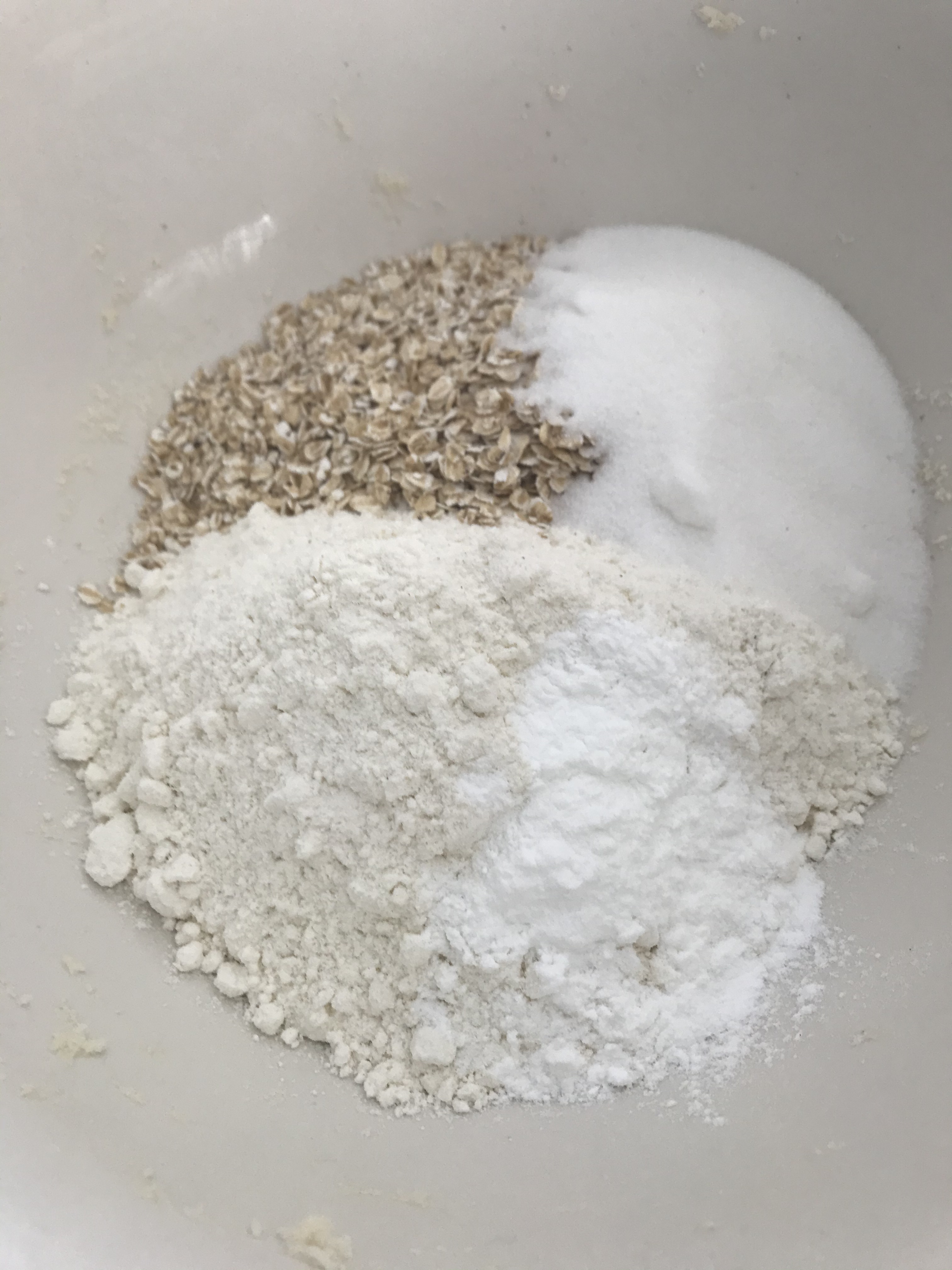 In a smaller bowl, mix the buttermilk, egg and vanilla and whisk together to blend well. Add this to the dry ingredients and stir with a palette knife or fork just until all the dry ingredients are moistened – so don't over work this or your scones will be touch.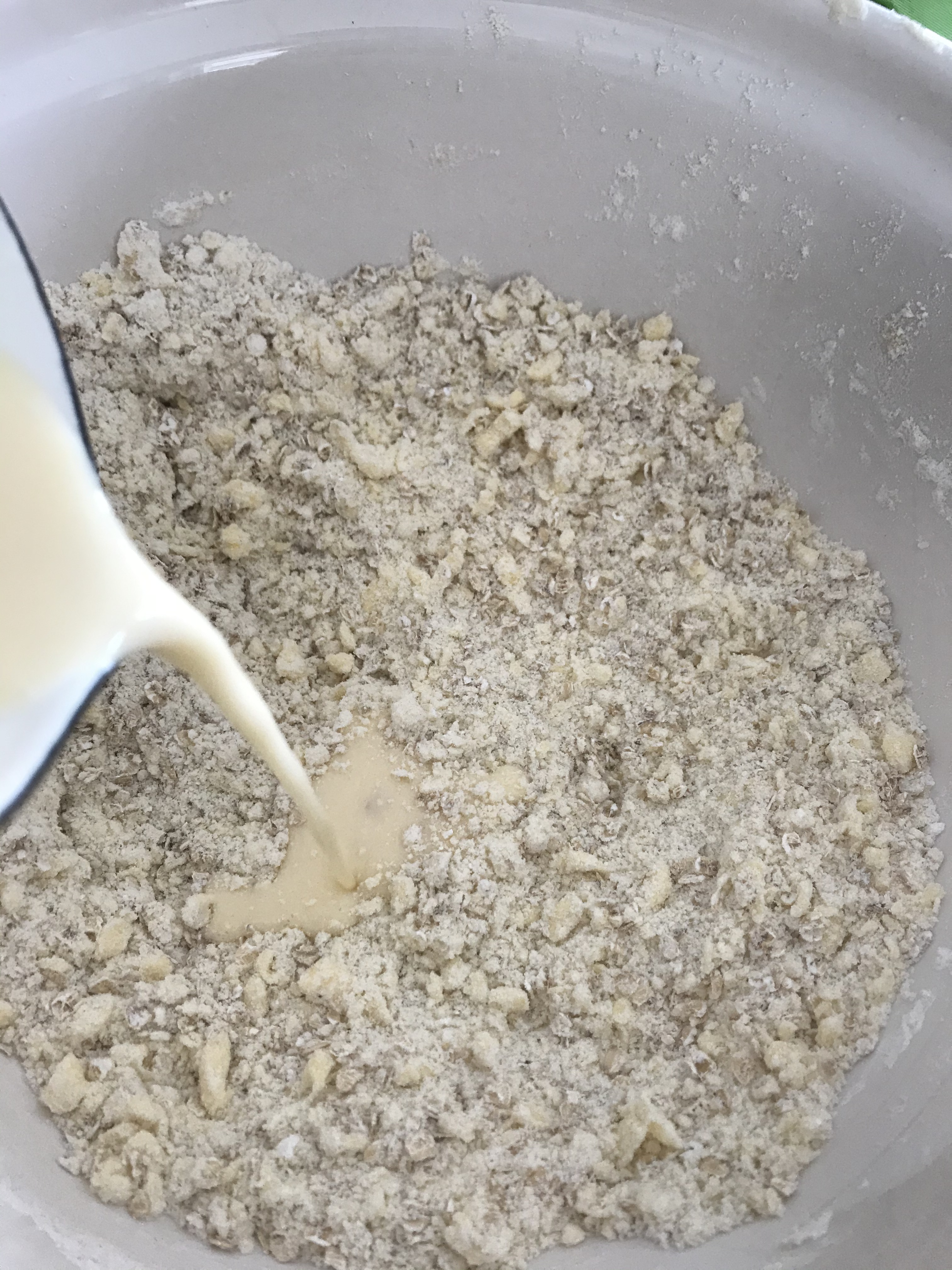 For the swirl, add the sugar and cinnamon in a small bowl and mix. Sprinkle this over the dough in the large bowl and gently stir the batter so you get a good mix of the swirl throughout. Again, don't over mix.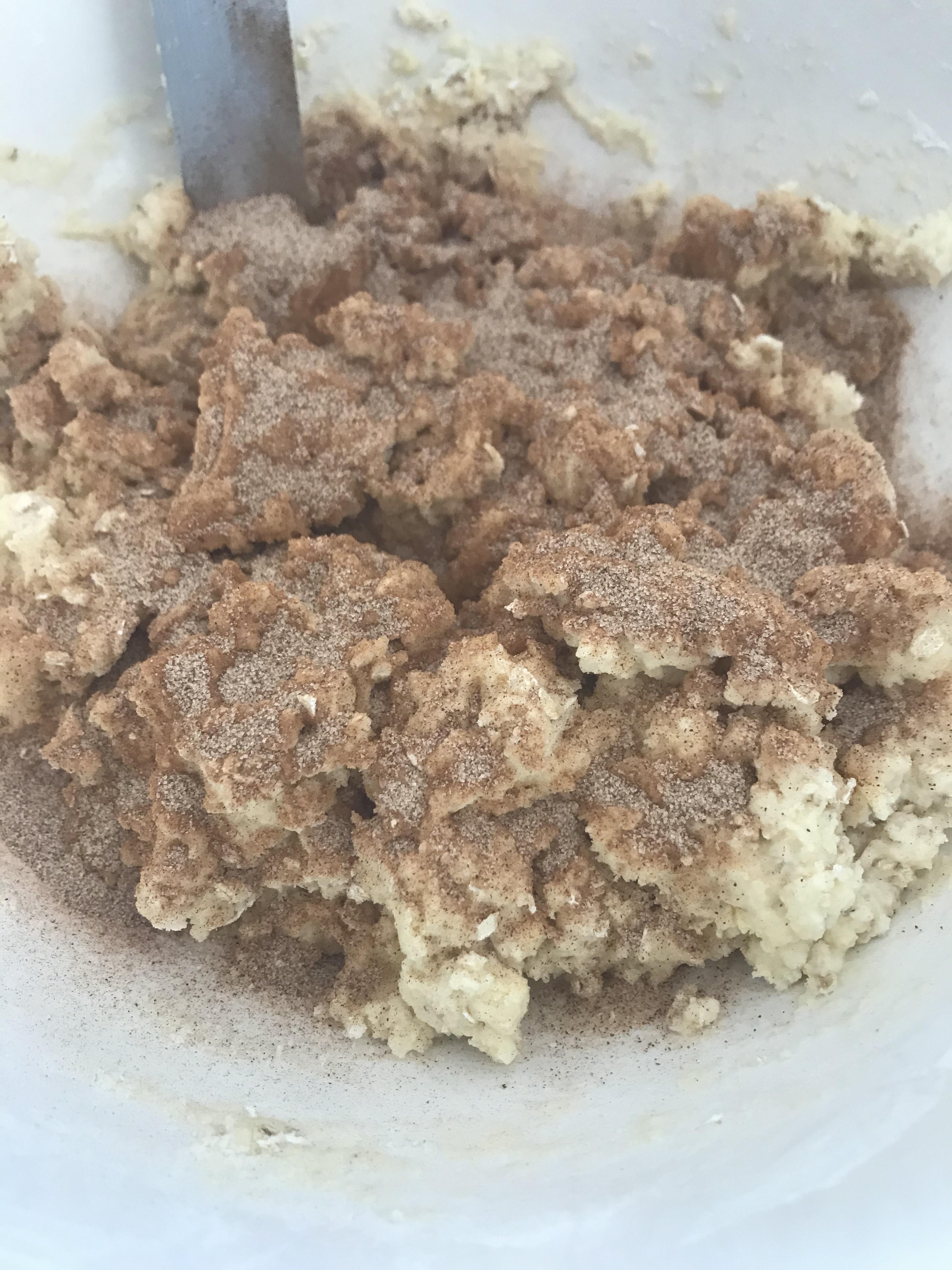 Using a medium sized ice cream scoop, scoop the dough onto the lined baking tray and give about 2″ space between them.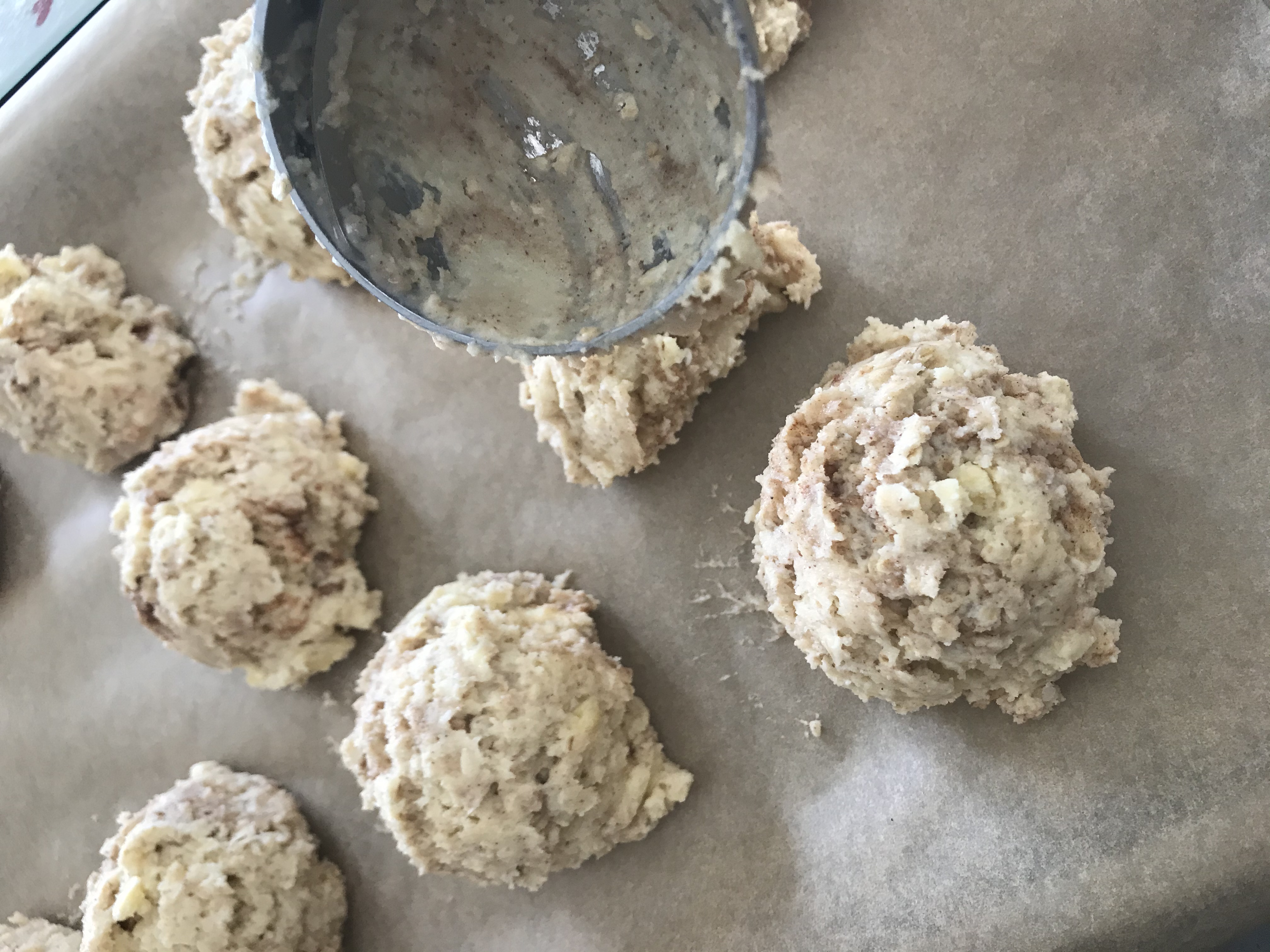 So here's the bit I messed up! I worried they would be dome shaped and flattened them a bit. Just leave them like this. Don't touch them!
Bake in the preheated oven for 13 – 15 minutes until they are golden brown. Remove from the oven and transfer then to a wire rack to cool.
Make the Glaze:
In a small bowl, combine the icing sugar and vanilla. Then add enough milk till you get the desired consistency. I started with 2 tsp and added one more as I was adding in the cream cheese also. Whisk till everything is smooth. Drizzle over the top of the warm scones.
You can just use a spoon or fork to do this or a small sandwich bag as I have here:
https://www.facebook.com/soraya.quigley/videos/10217526413013332/
I hope you try this scone recipe. It's a little different but full of such great flavours.
Bake with love
Soraya x