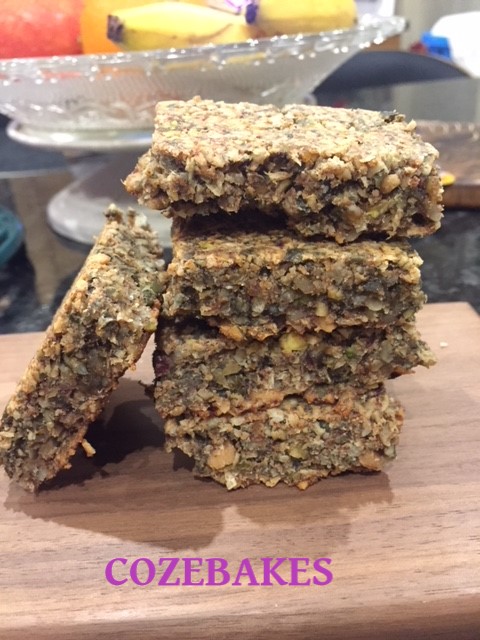 Seeing the recipe for these Energy Bars in a Gluten Free Magazine, I wanted to give them a try as I have a few "athletes" in my house so figured these would be handy for pre or after training and for hunger pangs on the run.
What's wonderful about them is you can make them Nut Free, they are naturally Gluten Free and if you leave out the maple syrup, they are basically Sugar Free too
I made them without the maple syrup because I wanted to see how they worked with the zest of an orange and some cinnamon to help the flavours and I felt they are lovely. If you have a sweet tooth or prefer a sweeter snack, then by all means add a good tablespoon of maple syrup.
Personally we love nuts so I did add a selection of natural nuts to give them a different flavour and if you can do that, try it as they are lovely.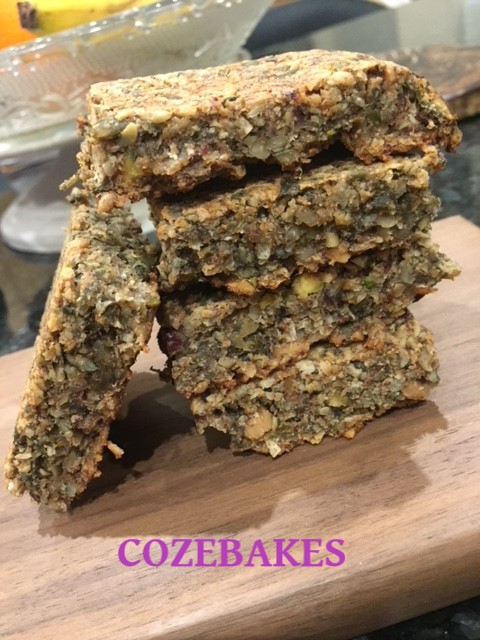 Everything is made in a food processor so it's quick and easy and then it's into a tray to bake them. The addition of dates is what helps these energy bars to stick but you don't really taste it so if you're not a fan of dates, you won't taste them in these bars.
Ingredients:
150g organic ready to eat dates
3 free range large egg whites
150g sunflower seeds
150g pumpkin seeds
45g desiccated coconut
55g mixed nuts of your choice (almond, brazil, pistachio, etc) Optional
1 tablespoon vanilla extract
1 tsp cinnamon
Grated zest of an orange
1 tbsp. maple syrup (Optional)
Method:
Firstly, soak the dates in a bowl of hot water for at least 10 minutes and then strain off the water.
Preheat oven to 170C (conventional) Gas 3
Place all the ingredients into a food processor and blitz for 1 minute.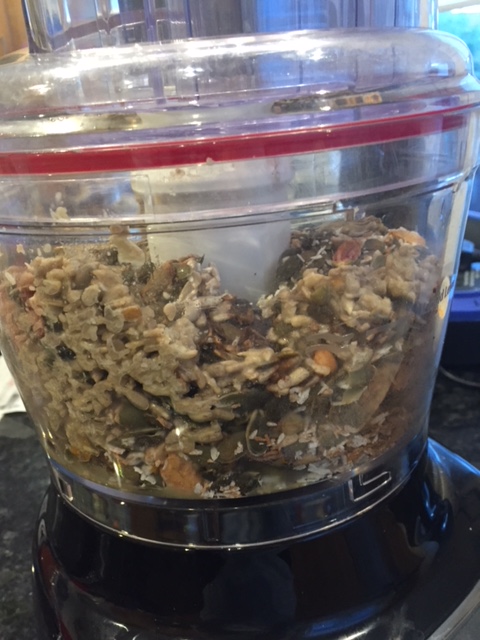 Then scrape down the sides and blitz again for another minute.
Line a 10 x 8 inch (25 x 20 cm) baking tin with parchment and press the mixture into it. Try your best to push it all out evenly to the sides so you don't have a big lump in the centre otherwise it won't bake evenly.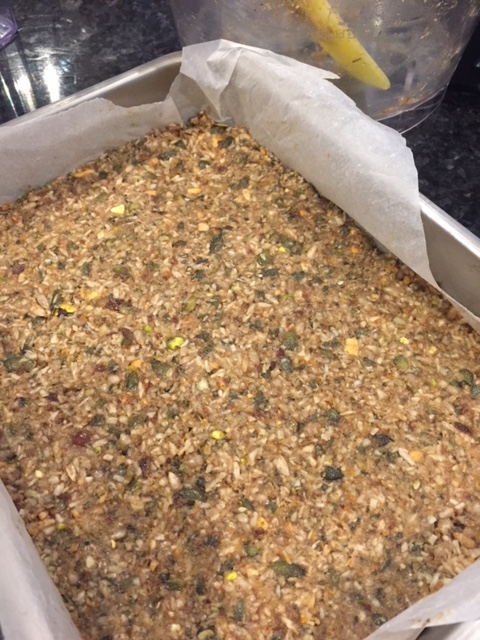 Bake for 35 minutes until it's all a golden colour. Remove from the oven and turn off the oven.
Carefully using the parchment, place another piece of parchment on top of the baked bars and flip carefully onto an oven rack or another tray. Slice into bars and separate them slightly. Return these to the oven for 10 minutes to cook the under side of the bars.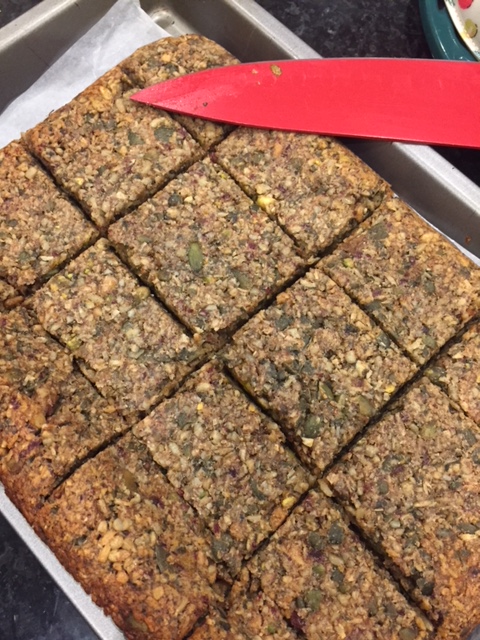 Remove from the oven and leave to cool and crisp up. Keep the bars in an airtight container separated with parchment.
Bake with love
Soraya x