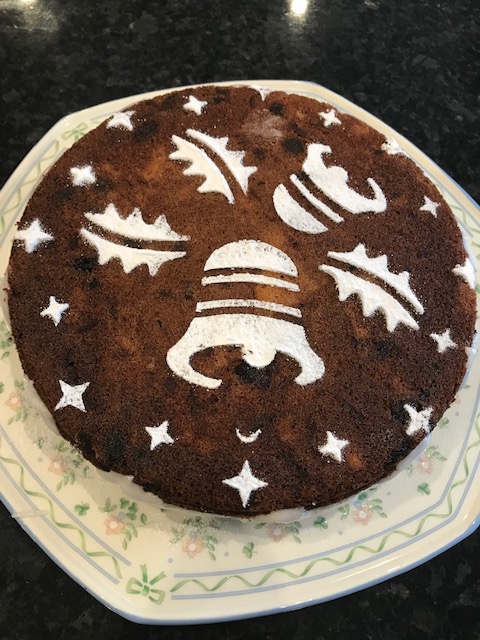 My love for mincemeat tends to go on as long as I can possibly stretch it …. and as I make my own mincemeat, it means I can use it any time of the year … oh along with the fact that I buy fresh cranberries in December and I freeze them for use throughout the year 🙂 – up here for thinking, down there for dancing!
So back to this recipe which is from The Cycling Cook; I adapted it a little and of course, reduced the sugar content. It's such a delicious and flavour packed cake that it needs very little other than a sprinkling of icing sugar on top.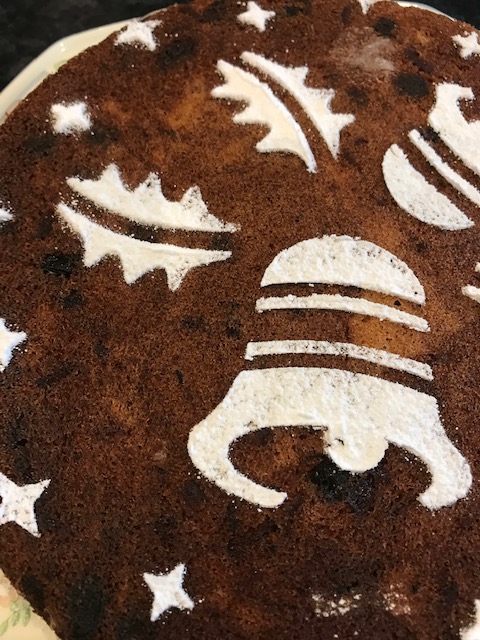 The cake is best made in a 8″ / 20cm sandwich tin as it's not a big riser. It's quite a dense cake but it's so full of flavour, it's worth making and takes only a little bit of time to put together.
The recipe calls for  Dark Muscovado Sugar but if you don't have this at hand, you can use any type of brown sugar.
Ingredients:
75g Butter
75g Muscovado or any brown sugar
2 Eggs
100g Self Raising Flour
180g Mincemeat (homemade or a good quality shop bought)
1 tsp Mixed Spice (optional)
Method:
Preheat oven to 170C (fan) or 180C and grease an 8″ / 20cm sandwich tin.
In a large bowl, cream the sugar and butter together until light and fluffy.
Then add the eggs and beat again.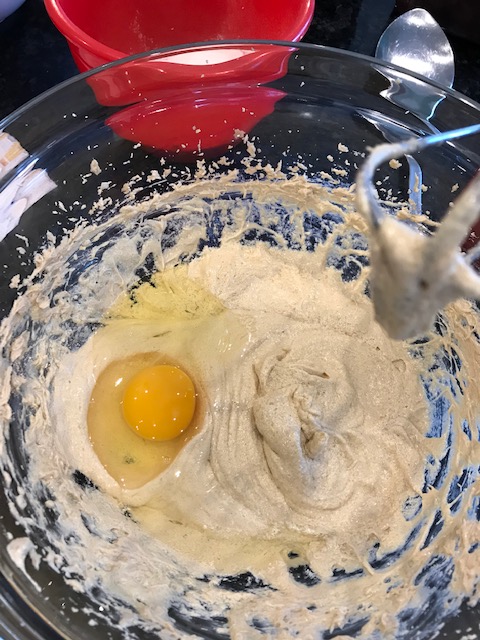 Fold in the flour (and mixed spice if using) and mix well but don't knock out the air.
Add the mincemeat and gently mix to combine.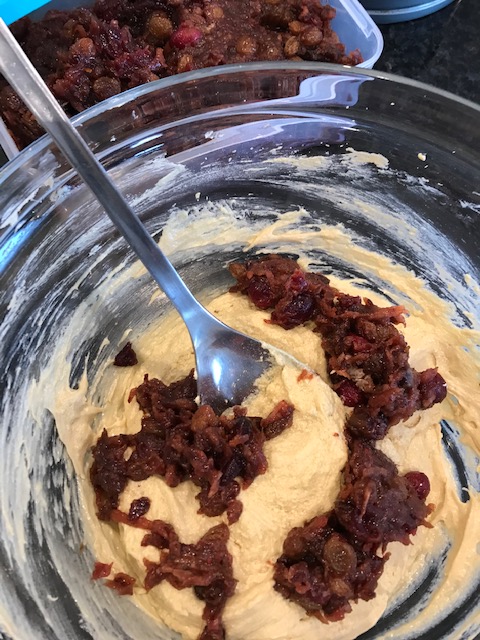 Finally, spoon the mixture into the prepared tin and smooth the top. I placed dried cranberries into the top.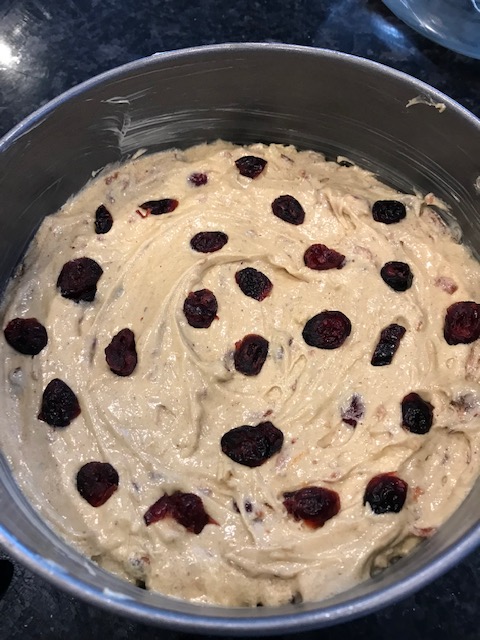 Bake for 40 minutes and check with a skewer. If it comes out clean, it's ready. Otherwise leave it for another 5 minutes and check again.
Leave in the tin for about 10 minutes and then remove to a wire rack to completely cool. I used a stencil to create a Christmas theme with icing sugar but you can just dust icing sugar over the whole cake and decorate with some holly leaves and berries for a lovely effect.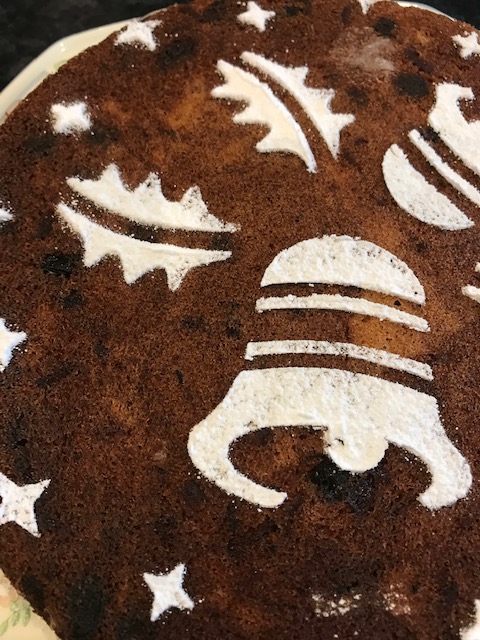 If you don't want the heaviness of a Christmas Cake, then this would be a great alternative choice.
Bake with Christmas Love
Soraya x