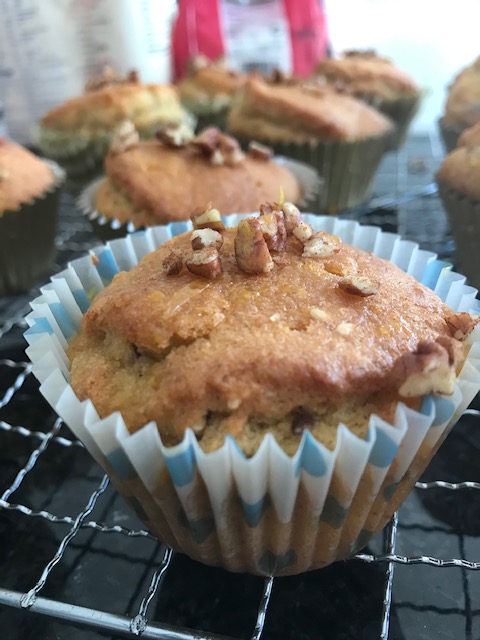 Decided to try out these little beauties as I am a fan of honey in baking and they sounded lovely with the sweet, sticky topping and the mix of honey, cinnamon, spices and orange. They are so light and delicate and full of delicious flavours. Definitely worth making!
You can make them dairy free too by using a dairy free spread of your choice. You can choose to use walnuts as per the recipe or substitute with pecans or pistachios. All work really well.
They are perfect for taking on picnics, for a packed lunch and would be great sellers at a cake sale or charity event. The smell though …. oh the smell is simply divine!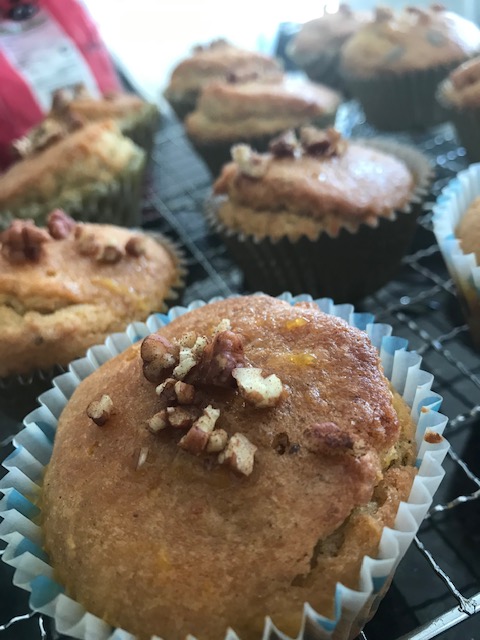 If you like an extra bit of crunch, you can add about 30g of chopped walnuts or nuts of your choice while folding in the flour and spices. I tried to make them a little healthy so added in two handfuls of mixed seeds such as pumpkin, linseed, sesame, etc, – that's my little bit of "being good" 😉
Did I mention how well they freeze? I put half of them into a freezer container and have been enjoying one every few days with a cuppa. Just absolutely delicious! As I was taking one at a time out of the freezer, I pop them in the microwave for about 30/40 seconds and they are perfect. If you're removing a batch of them at a time, an hour or two at room temperature will be fine.
Ingredients:
170g self raising gluten free flour
1 tsp xanthan gum
1/2 tsp cinnamon
1/4 tsp ground cloves
1/4 tsp ground nutmeg
180g butter, margarine or dairy free spread
170g caster sugar (I don't feel the need for this much sugar in the recipe and reduced the quantity to 80g which worked out really lovely without an overly sweet taste)
2 tbsp. honey – I used organic maple syrup, you can also use agave, carob or date syrup
4 large eggs, beaten
Grated zest of 2 oranges (I had one large orange only so used that)
For the topping:
15g walnut pieces or nuts of your choice, finely chopped
1/4 tsp ground cinnamon
2 tbsp. honey or maple syrup (see above)
Juice of 1/2 an orange
Method:
Line a muffin tin with 12 cupcake cases (use the larger size if you have them)
Preheat oven to 180C – 170 Fan – Gas 4
In a medium sized bowl, sift the flour, xanthan gum, cinnamon, nutmeg and cloves together and set aside.
In a large bowl, cream the butter and sugar together until light and fluffy. Using an electric mixer, this should take about 3 minutes.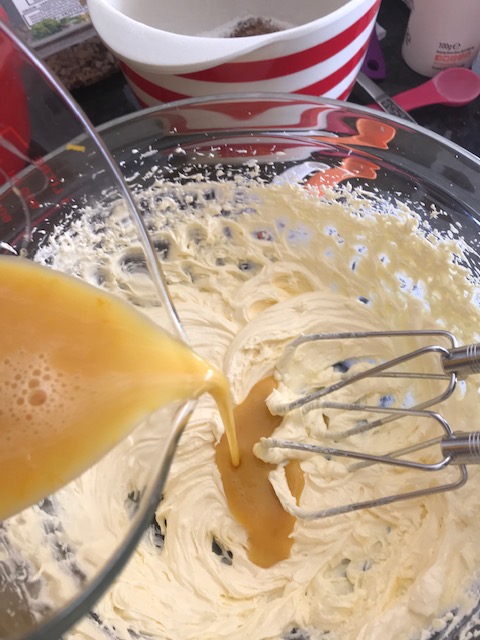 Gradually add the honey, beaten eggs and orange zest on medium speed and mix well after each addition.
Fold in the sifted flour mixture using a large metal spoon. Careful not to overwork the batter. After a few turns, you can add in the mixed seeds or chopped nuts if using.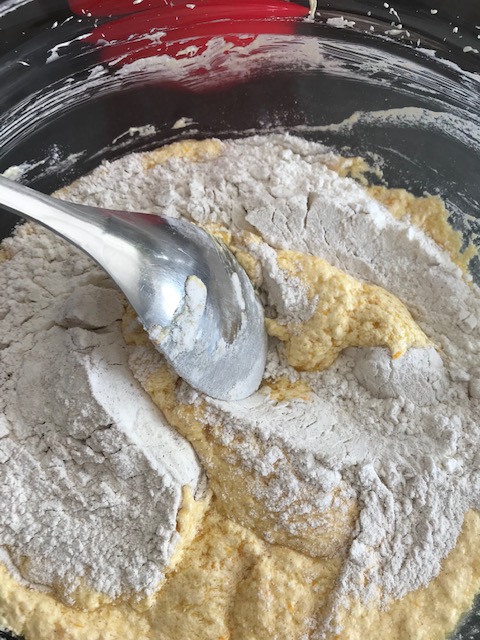 Using an ice cream scoop, divide the mixture evenly between the cupcake cases. Fill each one about 3/4 way and level out with the back of a spoon.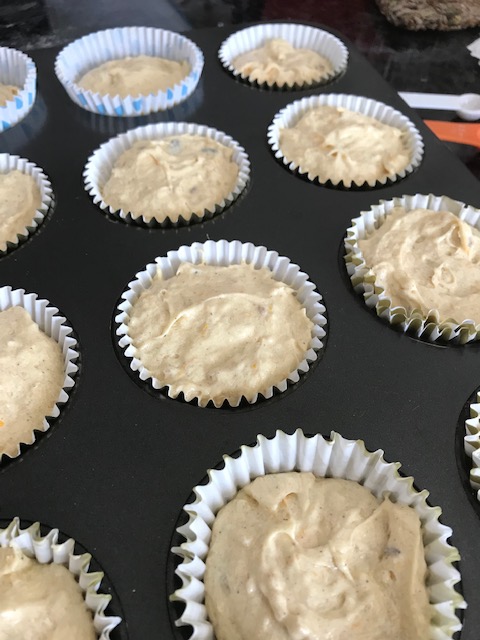 Bake in the oven for 20 minutes or until the cakes are well risen and spring back when touched. You can test them with a skewer to see it comes out clean.
While the cupcakes are in the oven, make the topping by mixing together the cinnamon and chopped nuts. Put the honey and orange juice in a small saucepan and heat gently till combined. You can also put this into the microwave for about 2 bouts of 30 seconds each, whisking between each one.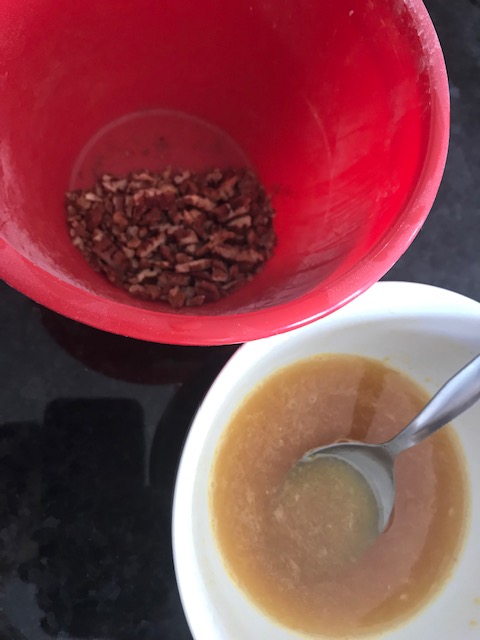 Once baked, remove the cupcakes from the oven and leave to cool in the tin for about 5 minutes before transferring them to a wire rack. While they are still warm, prick the tops with a skewer or fork ….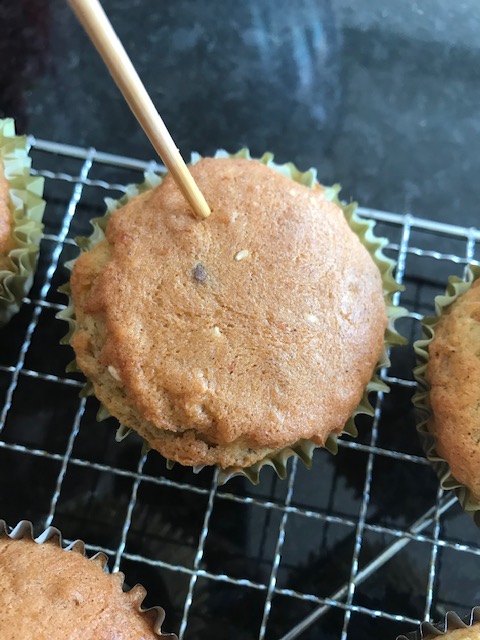 then slowly drizzle the warm honey and orange juice mixture over each cupcake. Place a baking tray under the wire rack while doing this so you catch any spills and overflow.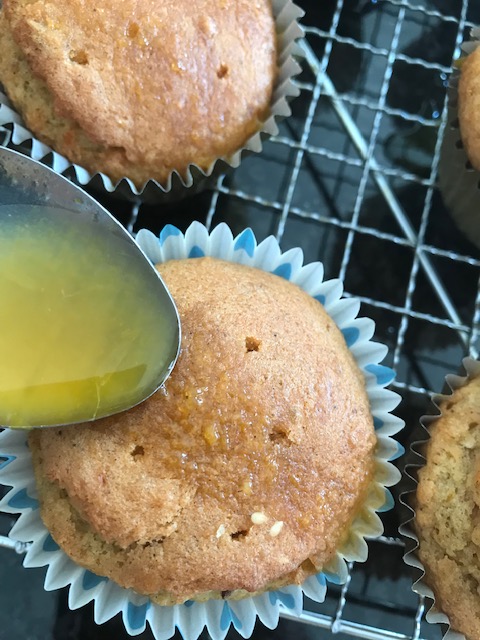 Sprinkle the cinnamon walnuts over the cupcakes and serve either warm or cold.
These cupcakes will keep for up to 5 days if kept in an airtight container but don't put them in the fridge.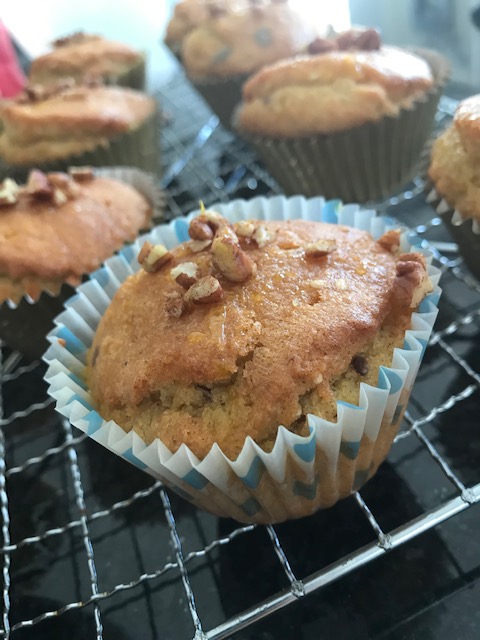 Bake with love
Soraya x