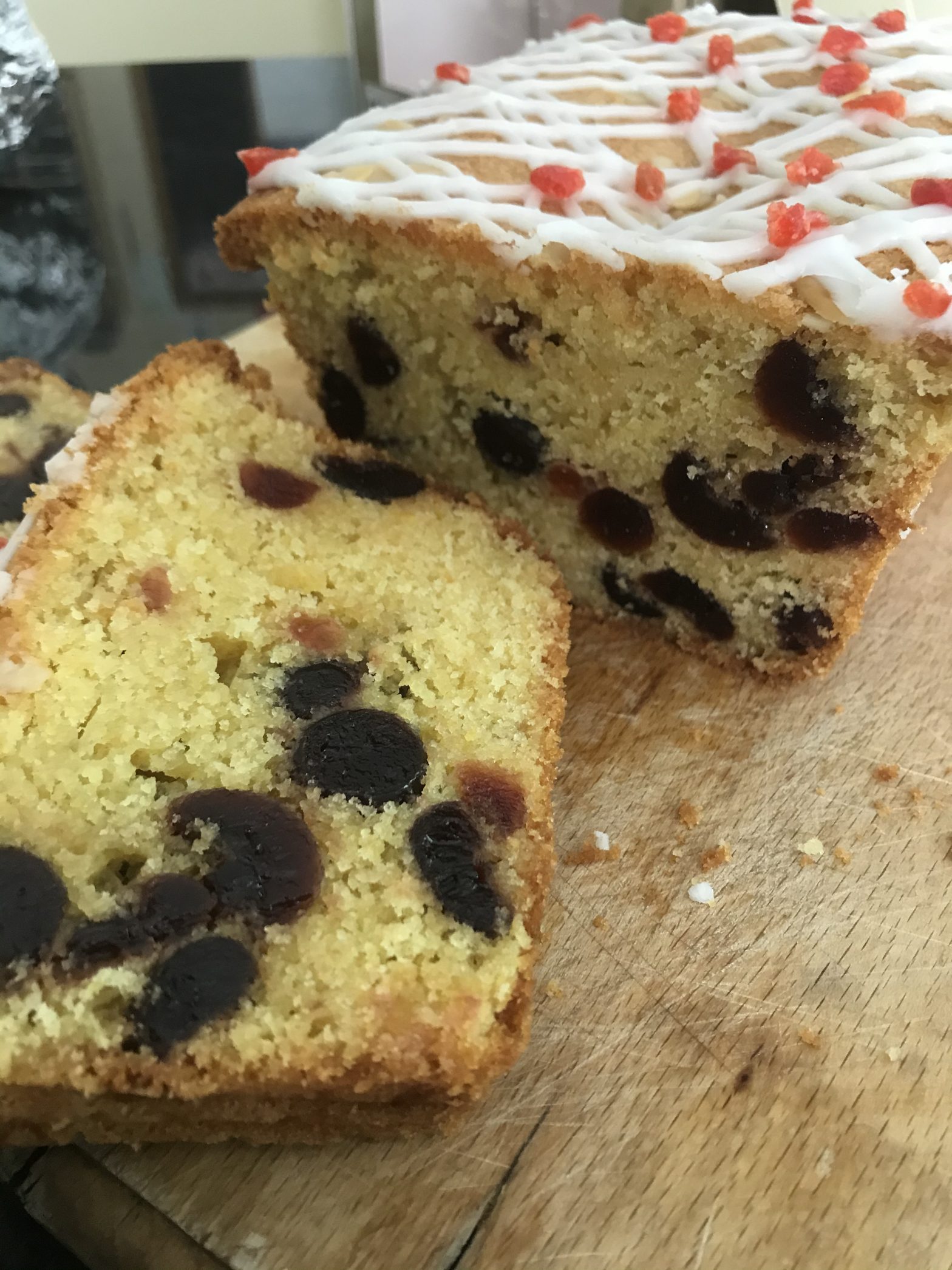 A lovely easy to bake Cherry Cake full of delicious glacé Cherry pieces and a wonderful almond flavour. This is a loaf cake which I always feel is a perfect tea time cake or a great idea to bring as a gift to someone's home.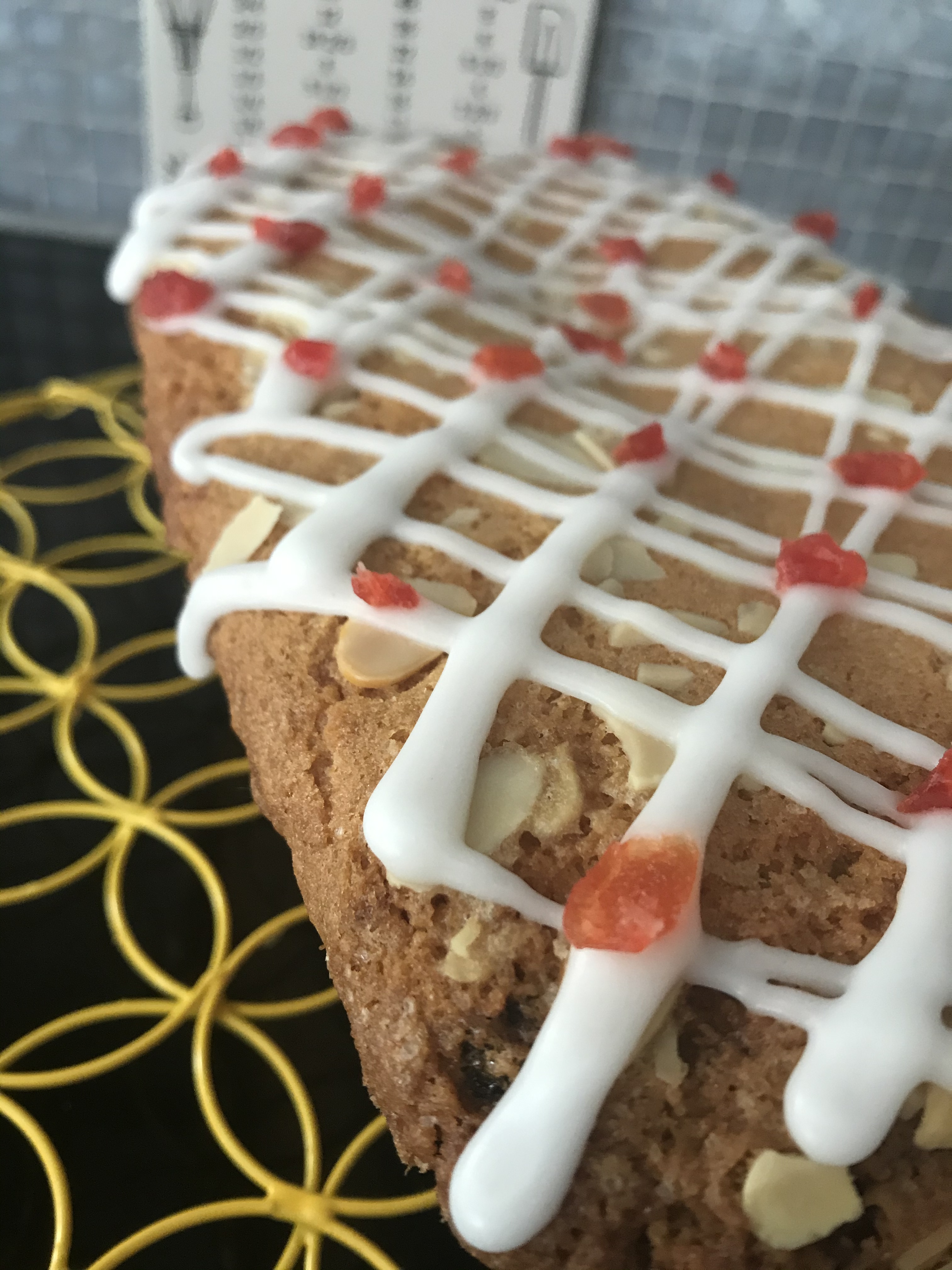 The addition of ground almonds in this recipe helps to give you a tender and soft cake which is perfect with a cup of tea.
** Washing the glace cherries to remove the syrup is important before adding them and once washed, dry them thoroughly, cut them in half and then coat them in flour. This will help prevent them from sinking to the bottom of the cake and will give you a lovely scattering of cherries throughout the cake. **
You can of course serve as is but if you want to up the ante a little, then make up a little icing with icing sugar and almond or vanilla extract and add just enough water to make a drizzling consistency and decorate before serving.
Ingredients:
180g glace cherries – see above for important information **
1 tbsp plain flour
200g butter, softened
175g caster sugar
4 large eggs
1 tsp almond extract (you can also use vanilla)
Zest of 1 lemon
250g self raising flour
1 1/2 tsp baking powder
pinch of salt
75g ground almonds
2 tbsp milk
Flaked almonds to top
Method:
Preheat oven to 160C Fan or 170C conventional. Grease and line a 2lb loaf tin.
To start, wash all the syrup off the cherries, cut them in half and dry well with kitchen paper. Add the 1 tbsp plain flour and coat them well. Leave aside till ready to use.
I used a stand mixer to make this but you can use a electric hand mixer. It will take a little longer but still gives the same result.
Cream the butter and sugar until very pale and fluffy. You need to give this about 3/4 minutes to get the right result.
Next add each egg, one at a time and beat well between each addition. If you see the mixture begin to curdle a little, just add a teaspoon from the flour and beat again.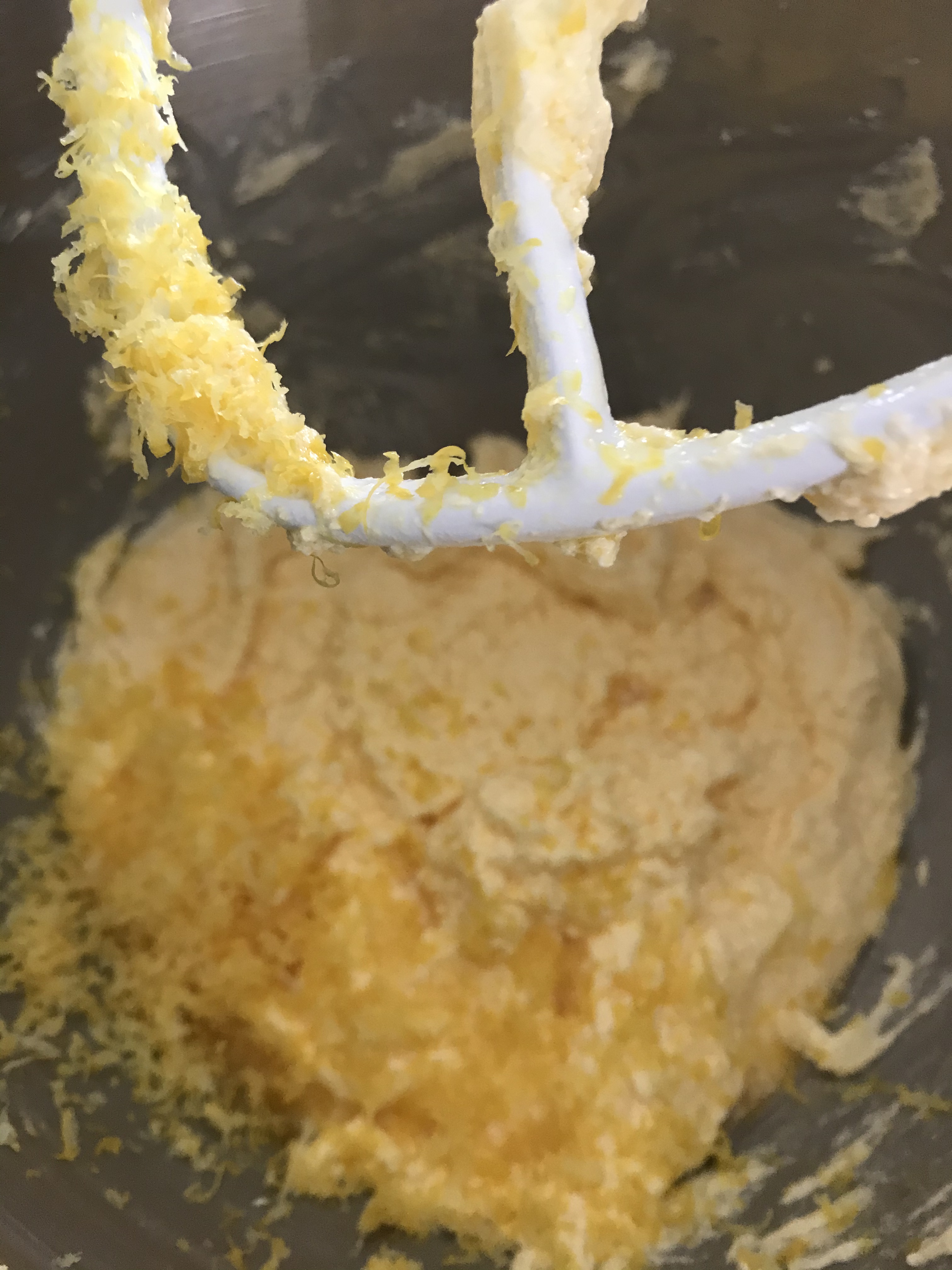 Then add the almond extract and lemon zest and beat again to combine well.
Sift the flour, baking powder and pinch of salt into the mixing bowl. Add in the ground almonds and the milk and beat again till smooth and everything is completely combined.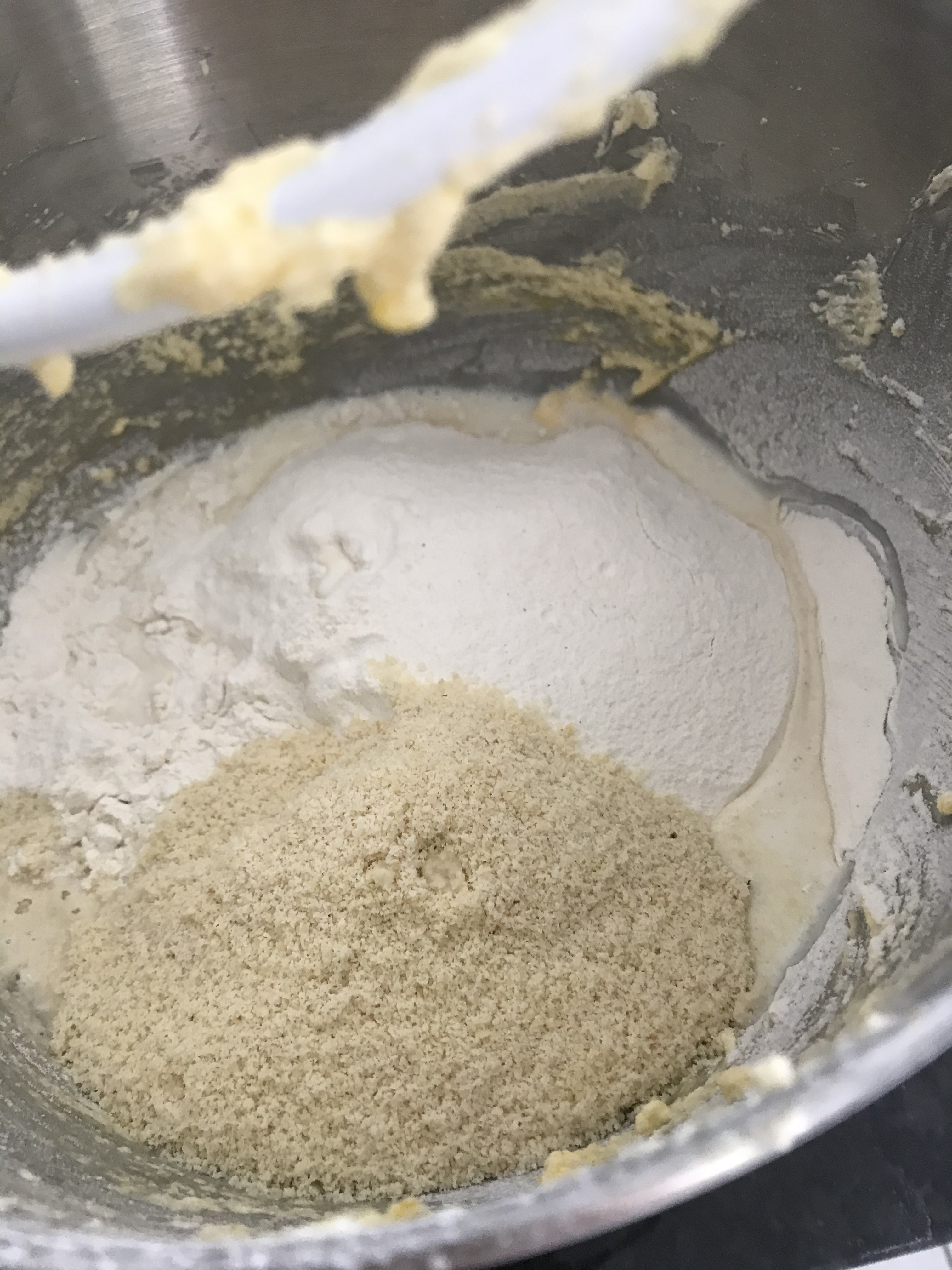 Finally, fold in your prepared cherries and spoon the batter into the prepared loaf tin. Spread it out and level off with the back of a large spoon. Sprinkle about a teaspoon of caster sugar on top and finish with a scattering of flaked almonds.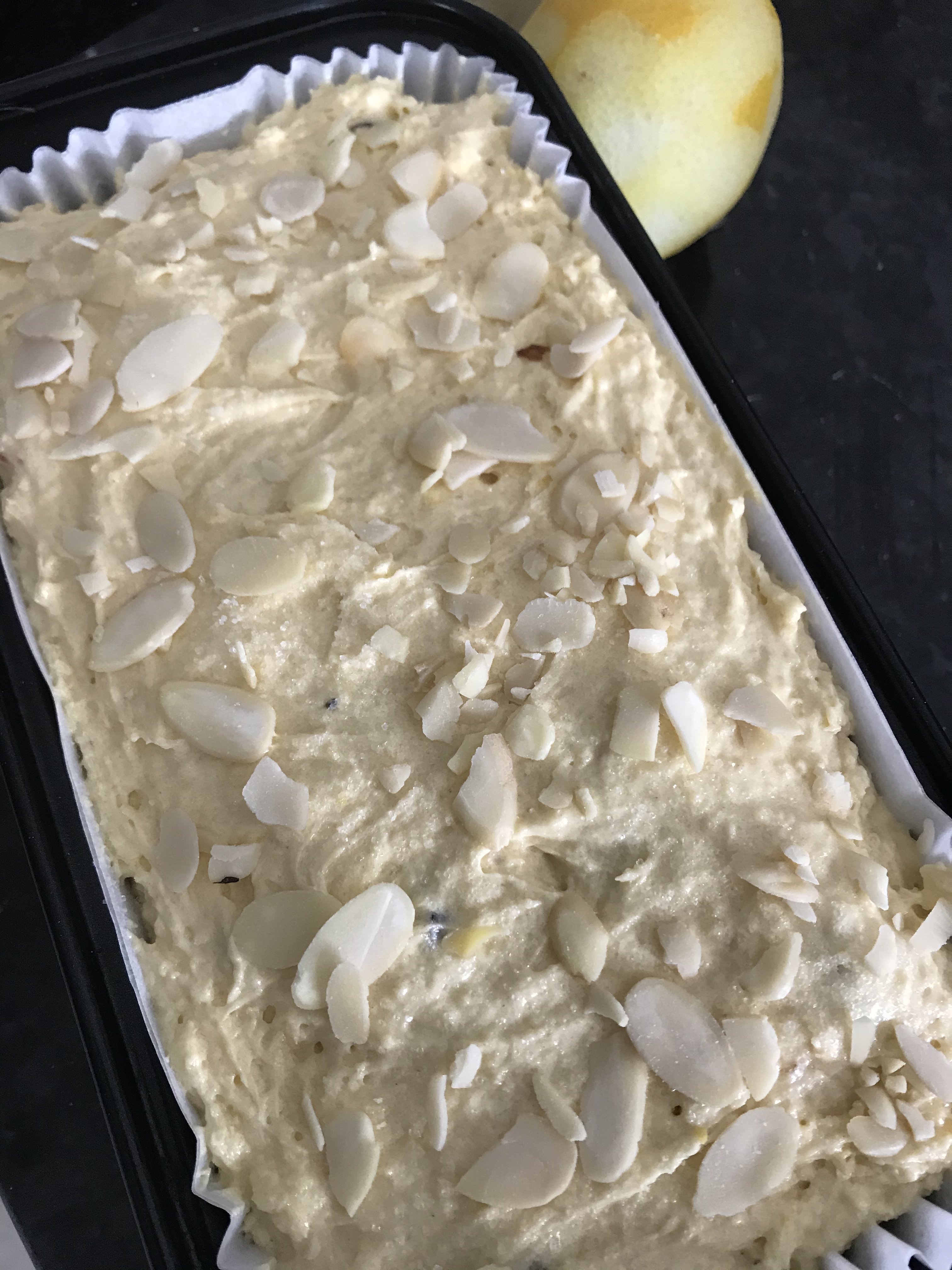 Bake in the preheated oven for approx. 1 hour and check with a skewer to see it comes out clean from the centre. The cake should be a lovely golden brown colour. Mine was browning quite quickly so with about 15 minutes to go, I loosely covered the top with tin foil.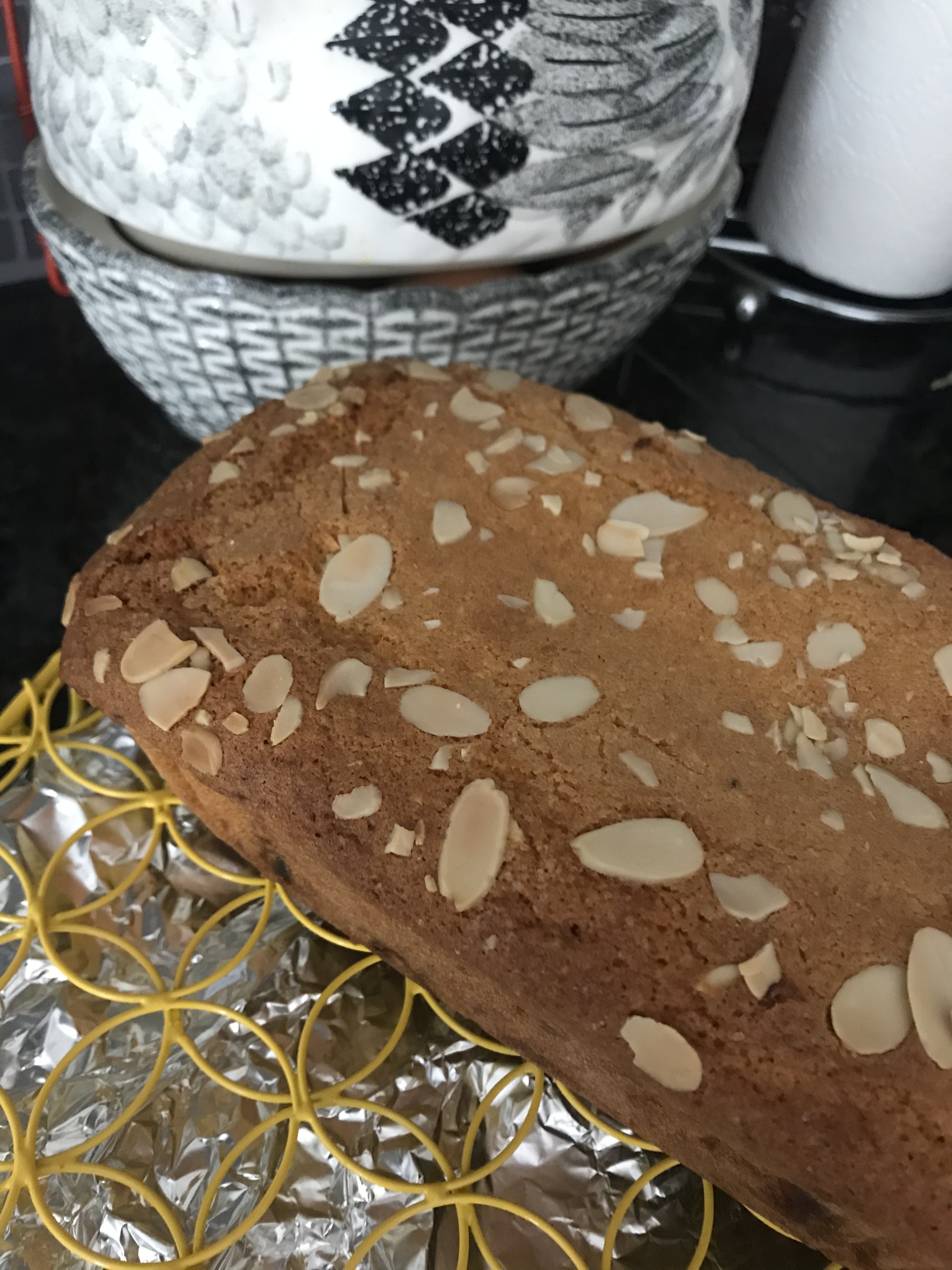 Leave the cake in the tin for about 10 minutes before carefully lifting it out and placing on a cooling rack until it's completely cold.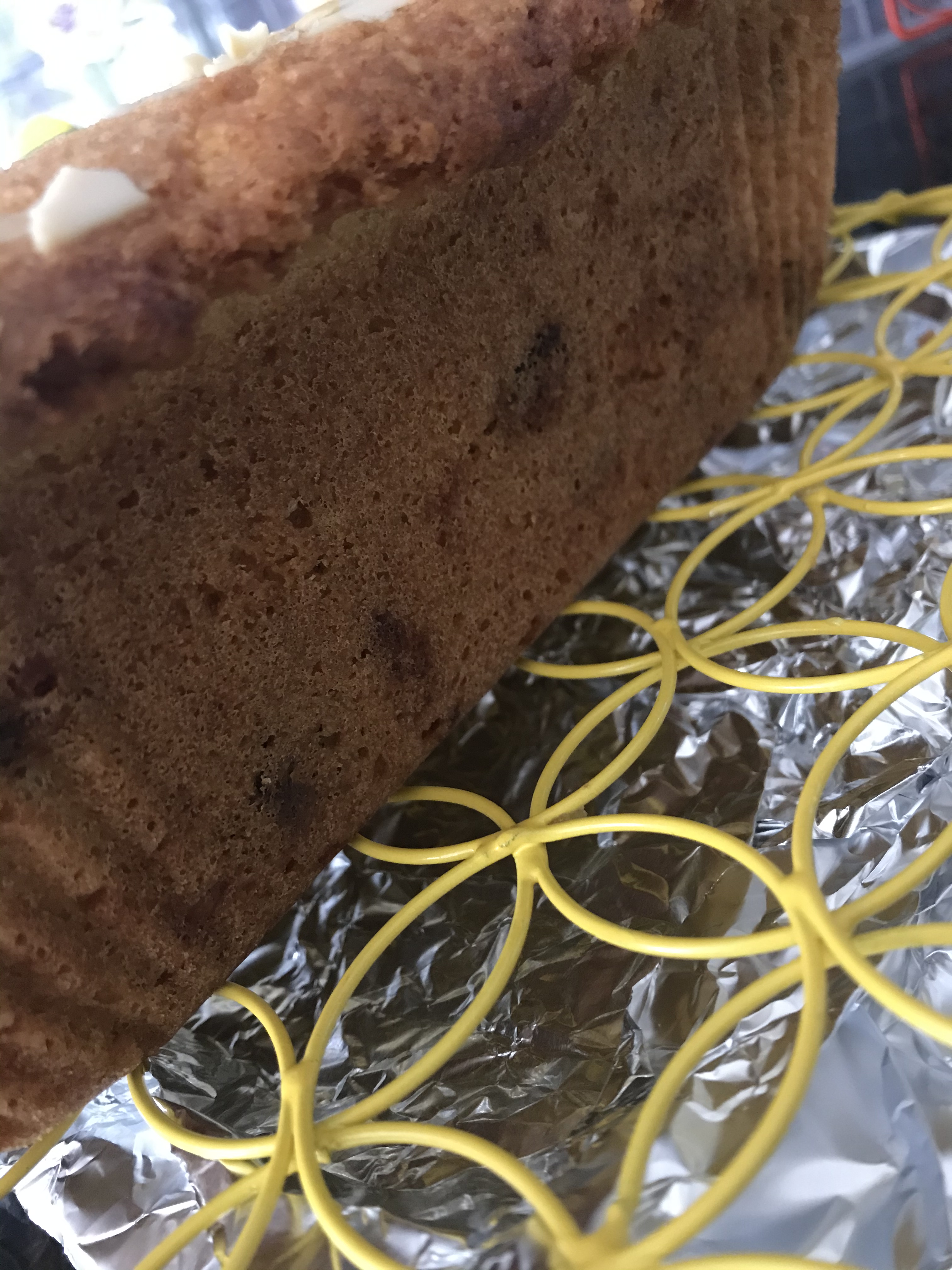 You can see the cherries are spread about the cake which is why the little bit of effort with them is worth it.
---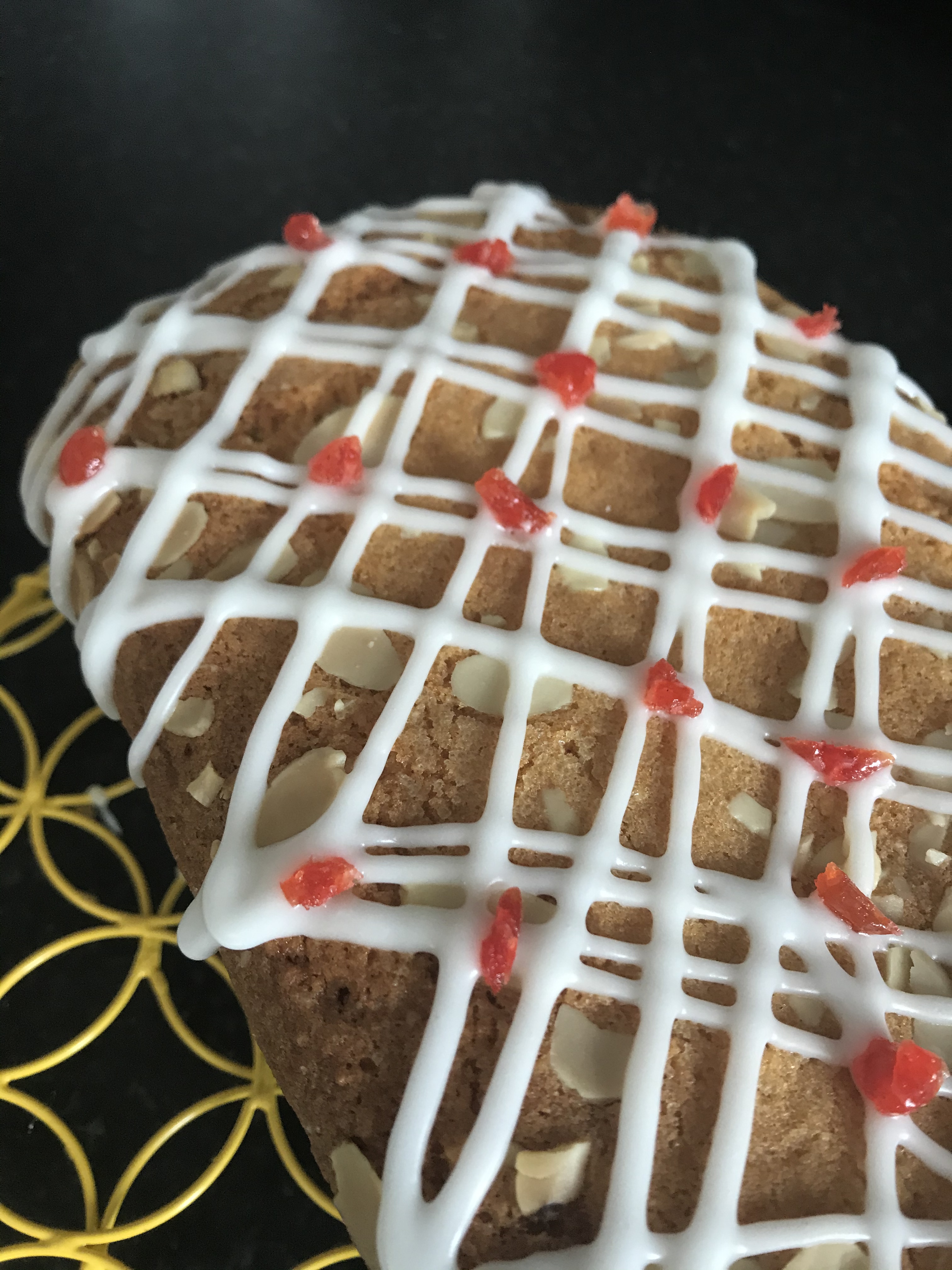 Once cold, slice and serve. If you want to make it a little bit special, you can make up a drizzling icing combining icing sugar with a little bit of water and some almond or vanilla extract. Then drizzle over the top and decorate with small pieces of cherries and flaked almonds.
Bake with love
Soraya x