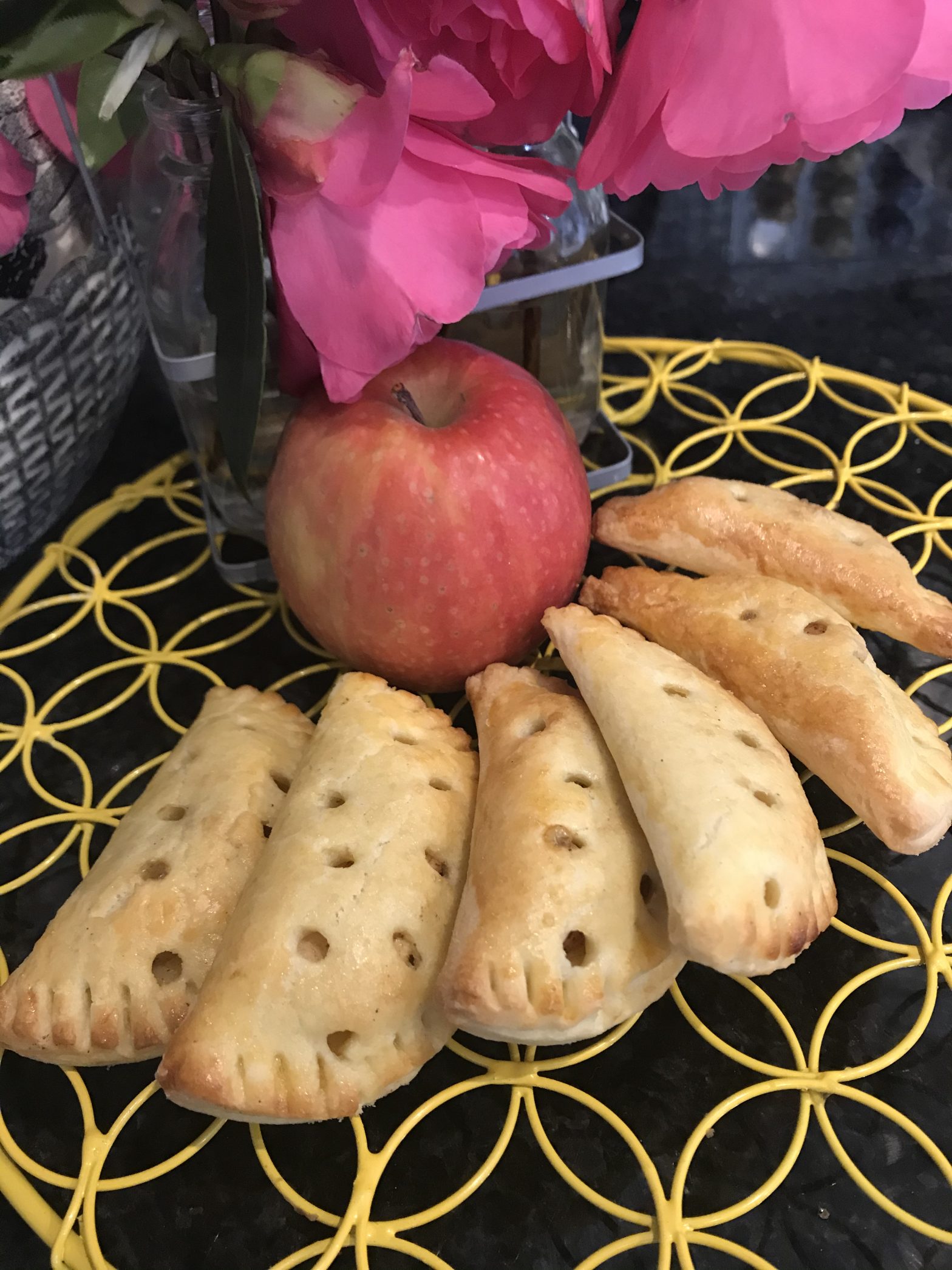 These Apple Pockets happened by mistake really. I had made Baked Apples and had filling leftover. The filling was so delicious that I wanted to do something with it but didn't have enough for small pies.
I remembered I had seen a video on using pastry in different ways and that sort of made it happen.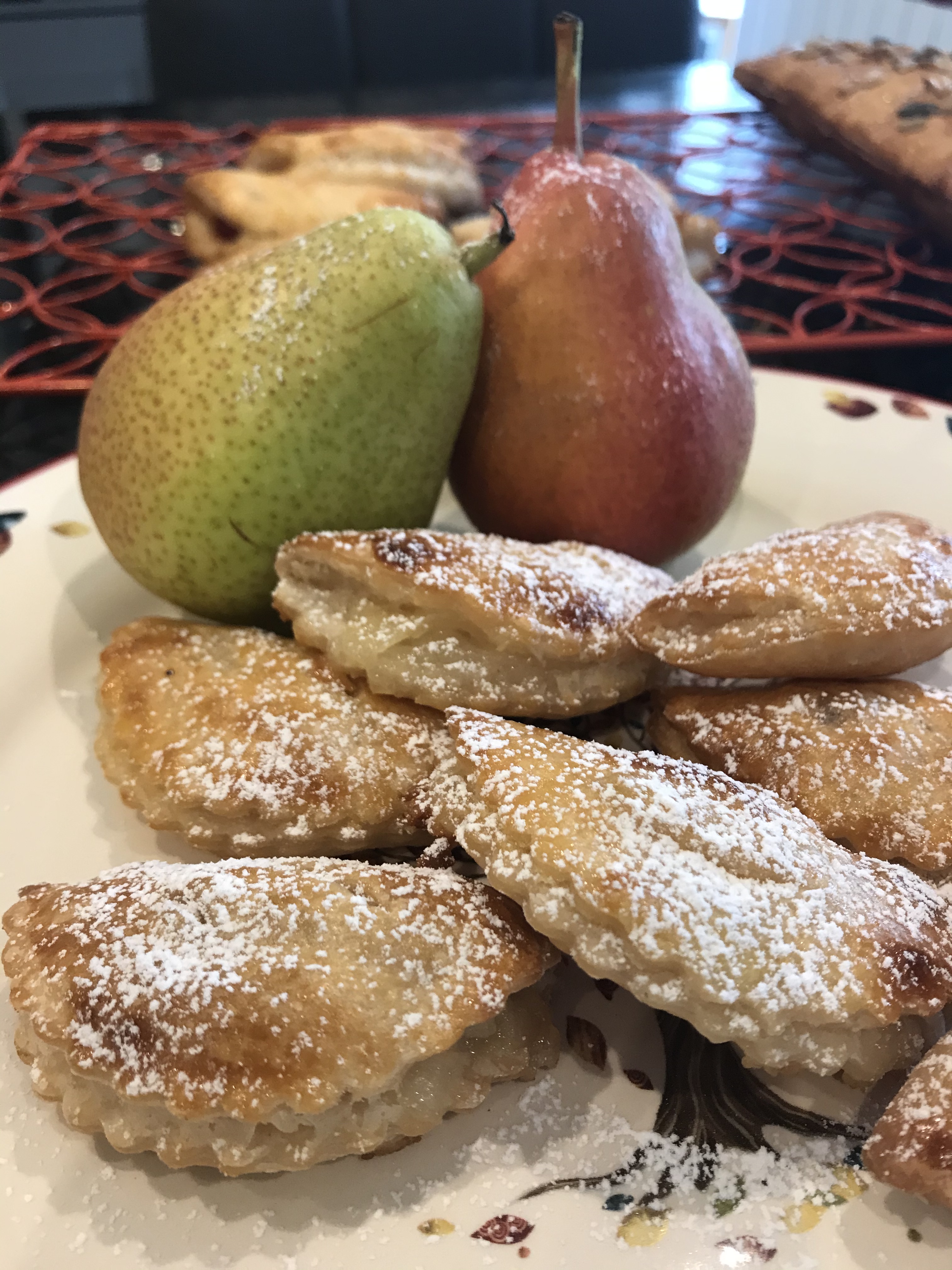 Unfortunately I don't have exact measurements and quantities but you will easily work it out yourself with the guidelines below.
I used one portion of my shortcrust pastry – mine is gluten free and you'll find it here: https://www.cozebakes.com/2017/12/01/gluten-free-shortcrust-pastry-recipe/
otherwise just use your regular shortcrust or shop bought if that works for you. Here's a quick video showing how I made them: https://www.facebook.com/soraya.quigley/videos/10217197514871084/
I've made a few variations since I made the originals and you might like to try them.
Apple and Mincemeat
Pear and Marzipan
Pear and Ginger
Fresh Cherries & Almond
Ingredients:
One portion of shortcrust pastry (see above)
2 medium sized eating apples, peeled and sliced into small quarters
1 tablespoon of brown sugar (adjust to your taste)
1 tsp ground cinnamon (optional)
1 tsp lemon juice
2 tsp cornflour mixed with a little water to form a thick paste
Method:
Place the apple quarters, brown sugar, cinnamon, lemon juice and cornflour into a bowl. Mix together to cover everything and leave in the fridge till needed. Preheat oven to 180C Fan or 190C conventional.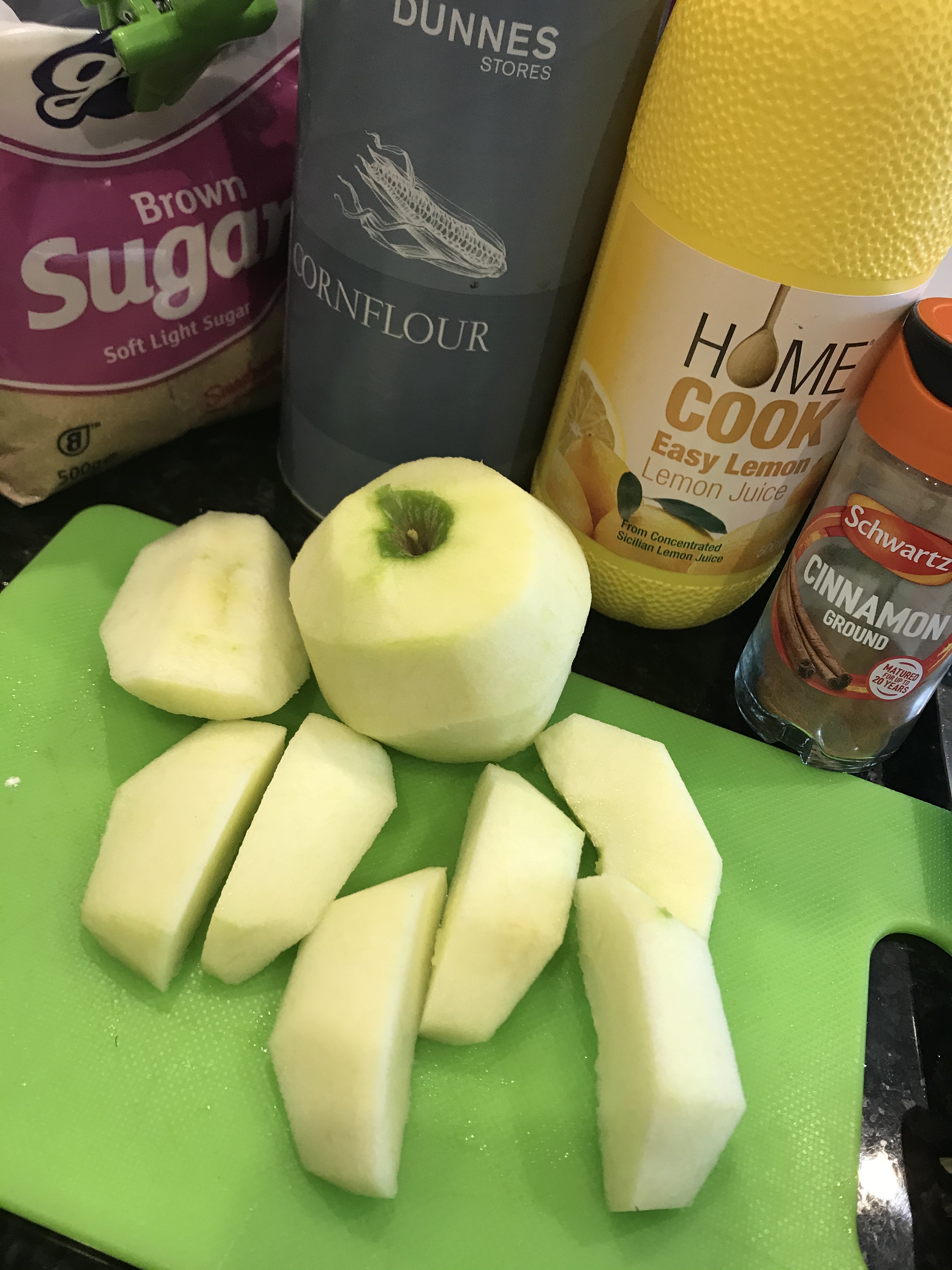 Roll out the shortcrust pastry on a floured surface and using a pastry cutter, cut out circles. I used the second largest of my pastry cutters which works well into a nice hand sized pocket.
Cut out your pastry discs, reusing the pastry until it's all used up.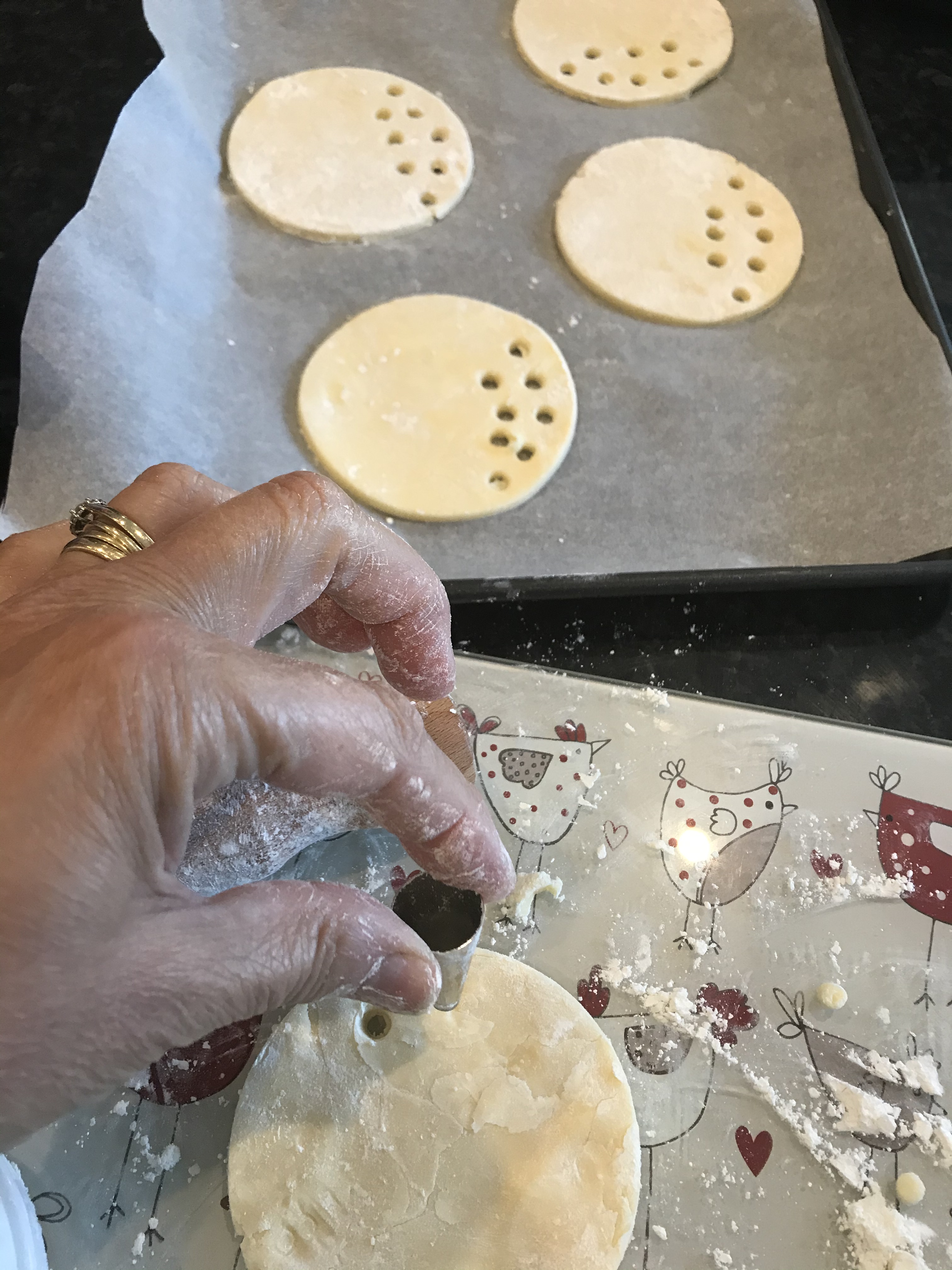 Using the tip of a piping nozzle, cut out small circles on one half of the pastry disc.
Place one quarter of apple on the opposite side of the pastry disc. Using your finger, wet the edges of the discs. I'm using the baked apple filling here but a quartered slice of apple is perfect.
These are filled with an apple and mincemeat filling. I found a jar in the press!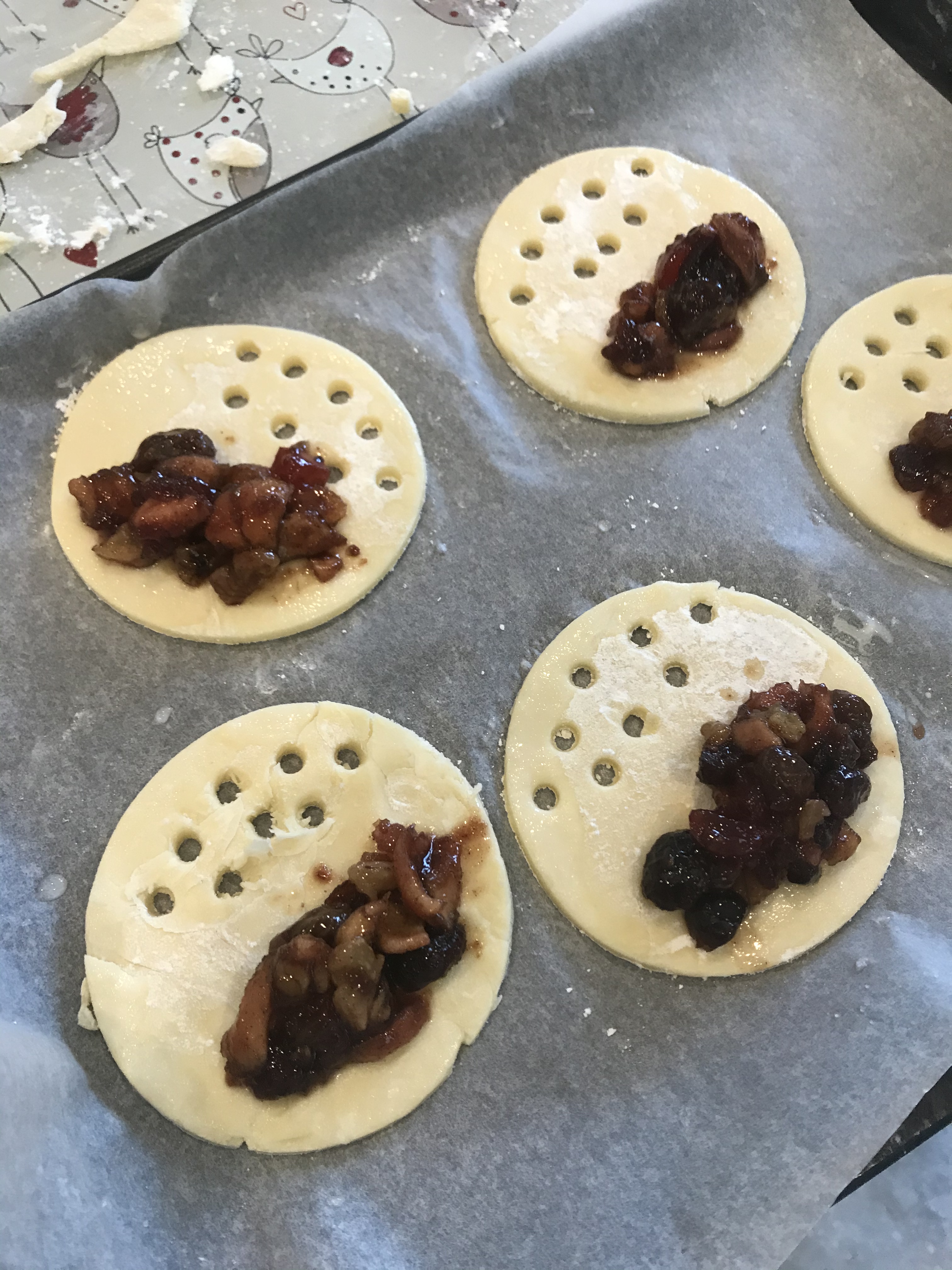 Fold over the discs to form a pocket and using a fork to press down the edges. At this stage, you can put the apple pockets into the freezer till needed. I tried this and baked from frozen. They were perfect.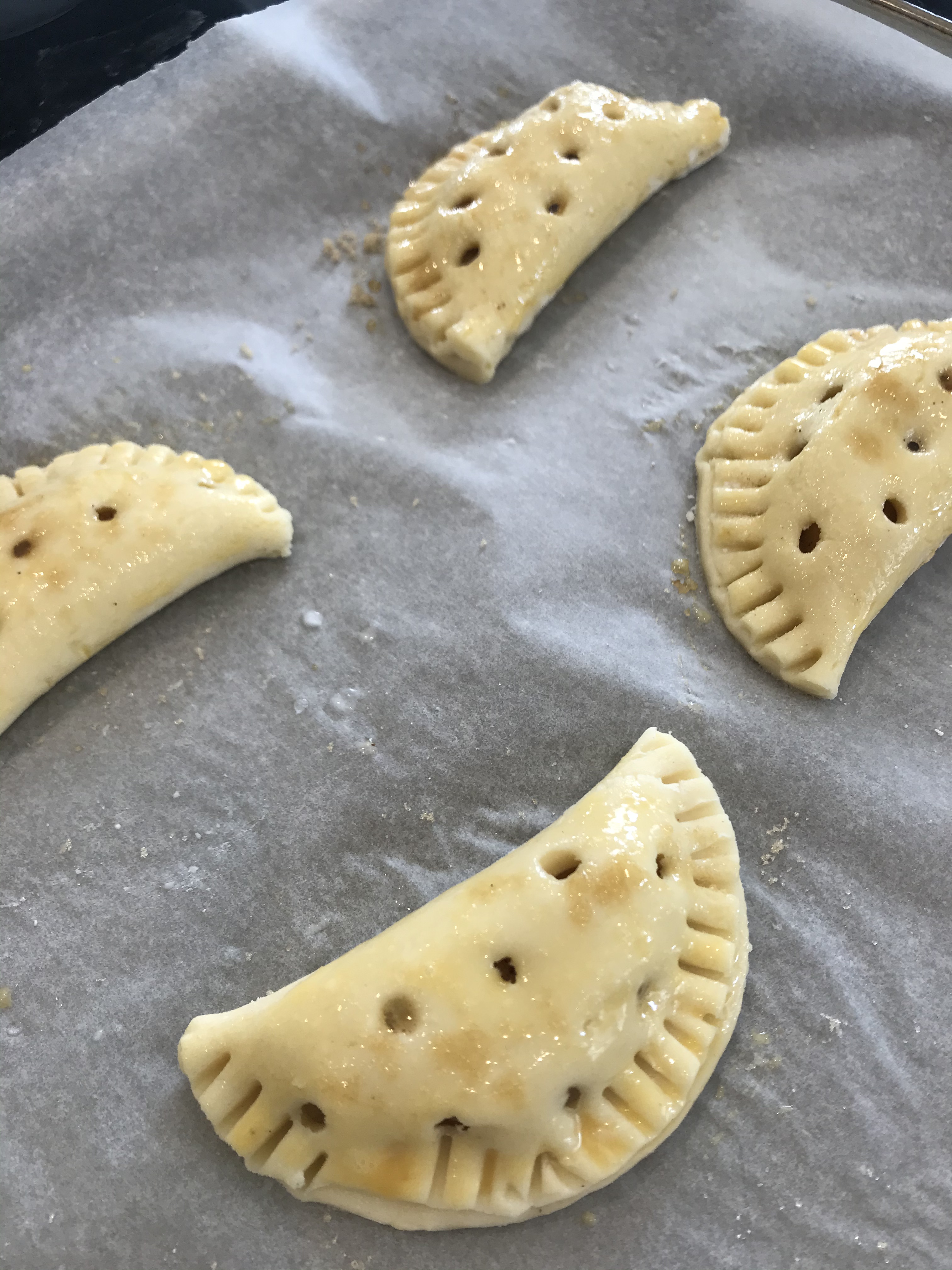 Place each apple pocket on a parchment lined baking tray. Give them an egg wash.
Bake in the preheated oven for approximately 12 / 14 minutes. If they are frozen, you will need about 18/20 minutes. Remove from the oven and after a couple of minutes, move to a wire rack to cool. Dust with icing sugar before serving (it's not necessary, but it looks nice 🙂 )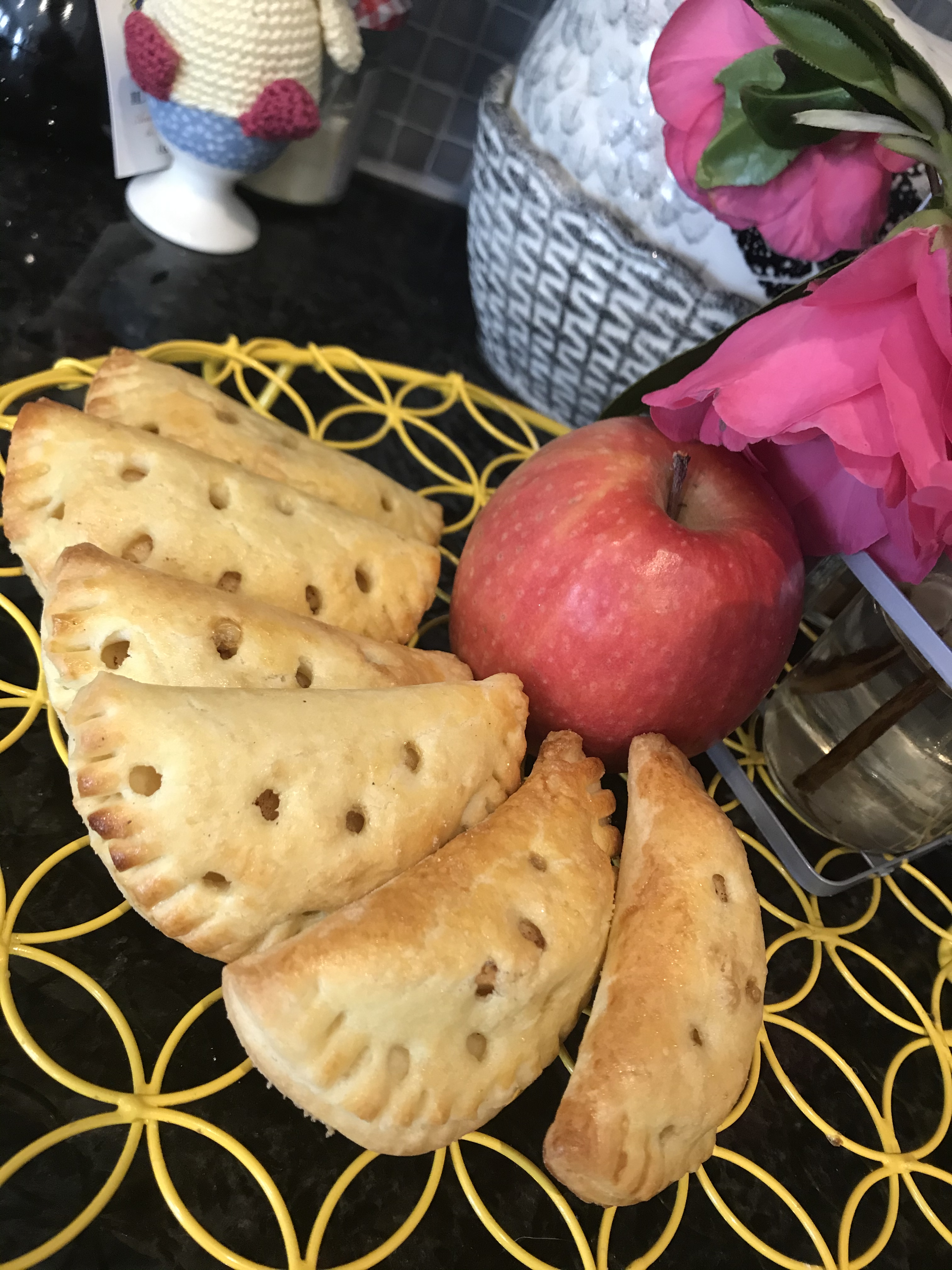 We have also served these apple pockets drizzled with Maple Syrup; another option is to put a bowl of Salted Caramel for dipping, both of which were totally delicious!
Bake with love
Soraya x