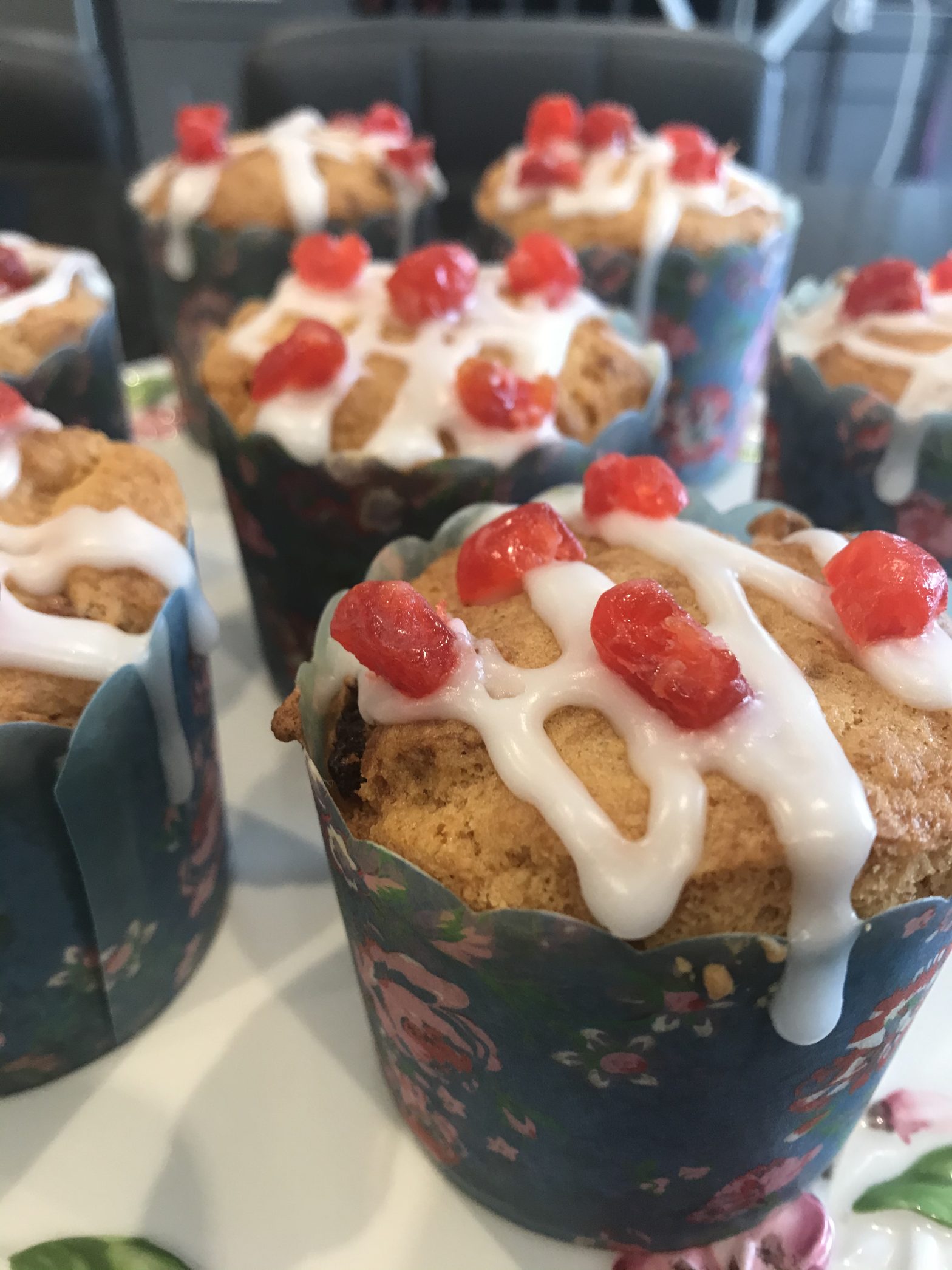 A little while ago I made a Cherry Loaf Cake and it was just so lovely. It's proven very popular with everyone which always makes me very happy! The recipe is also here on the website if you want to take a look: https://www.cozebakes.com/2020/06/09/cherry-loaf-cake/#more-2831
I kept thinking I would like to make something similar in gluten free form and felt muffins would lend themselves well to the adaption and so these Cherry & Almond Muffins were born.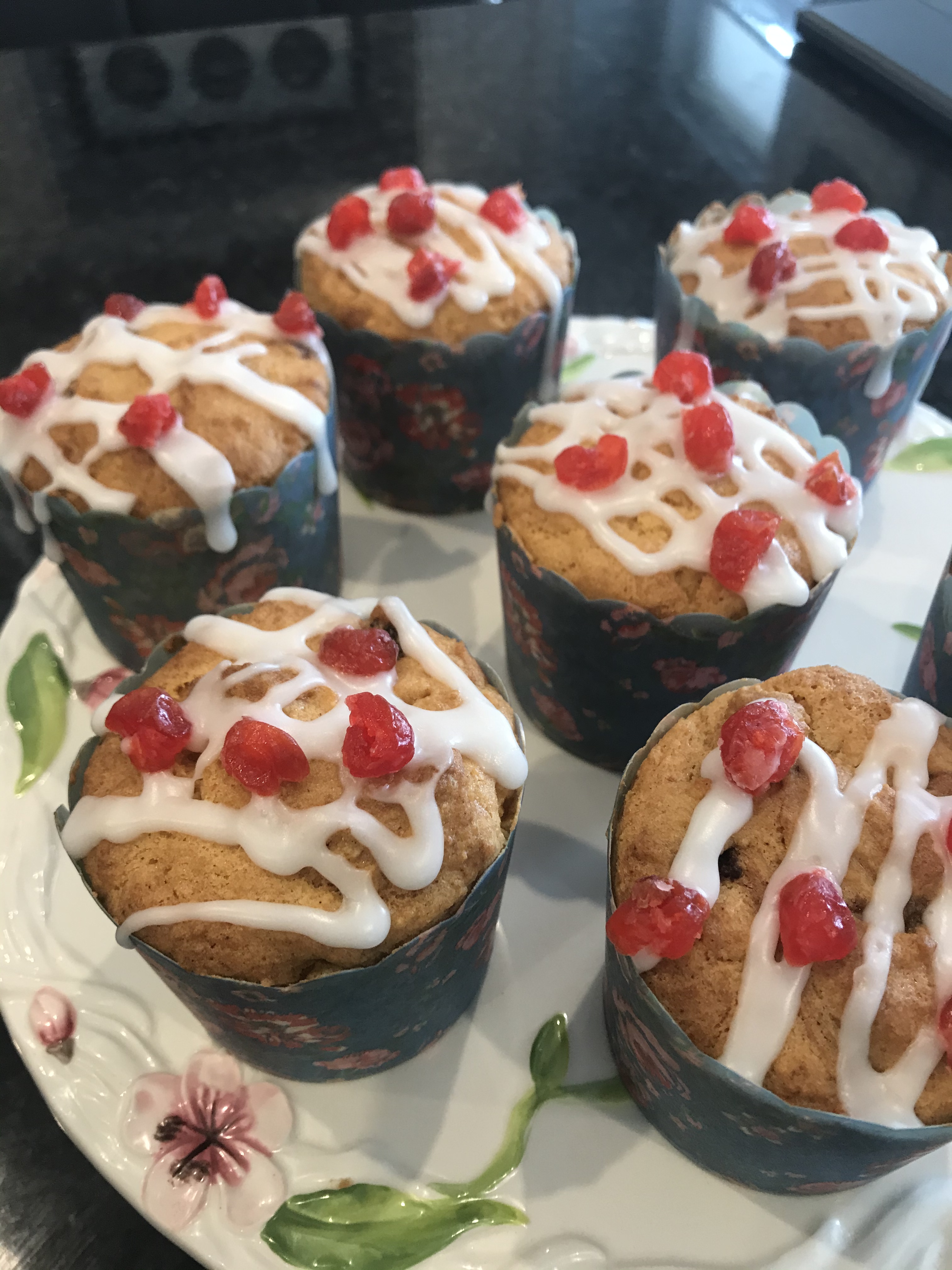 These muffins are made on the same basic principal as the Cherry Loaf Cake so it's not that different if you have made the Cherry Loaf Cake before. They are quite simple to make and again, were a very big hit with everyone here. They are gorgeous and look fantastic!
I used large cupcake cups to bake these and you should get more if you use regular muffin cases. They don't rise too much so fill the batter at least 3/4 way up the cases if not a bit more.
I used dried, sweetened cherries from www.nuttydelights.ie  and the quality is always really good. For an added hit of almond, I finely chopped up marzipan and added it to the batter with the cherries. It was wonderful!
Ingredients:
165g glace cherries, wash syrup off, dry really well, chop in half & cover in about 1 tbsp gf flour
200g soft butter
165g caster sugar
4 large eggs
1 tsp almond extract
240g gluten free self raising flour
1 1/2 tsp gluten free baking powder
1 tsp xantham gum
Pinch of salt
75g ground almonds
1 tbsp milk
Marzipan pieces, finely chopped – optional
Method:
Preheat oven to 160C Fan or 170C conventional. Place your cupcake cases in the tin.
Wash all the syrup off the cherries. Dry really well. Cut them in half or quarters and give them a good covering with some plain gluten free flour.
Cream the butter and sugar together until they are light and fluffy. Use either an electric hand mixer or a stand mixer but give it a few minutes.
Add the eggs, one at a time and beat well after each egg addition.
Sift the flour, baking powder, salt and xanthan gum into the bowl. Then add the ground almonds and milk and use a large spoon to fold everything in till well combined.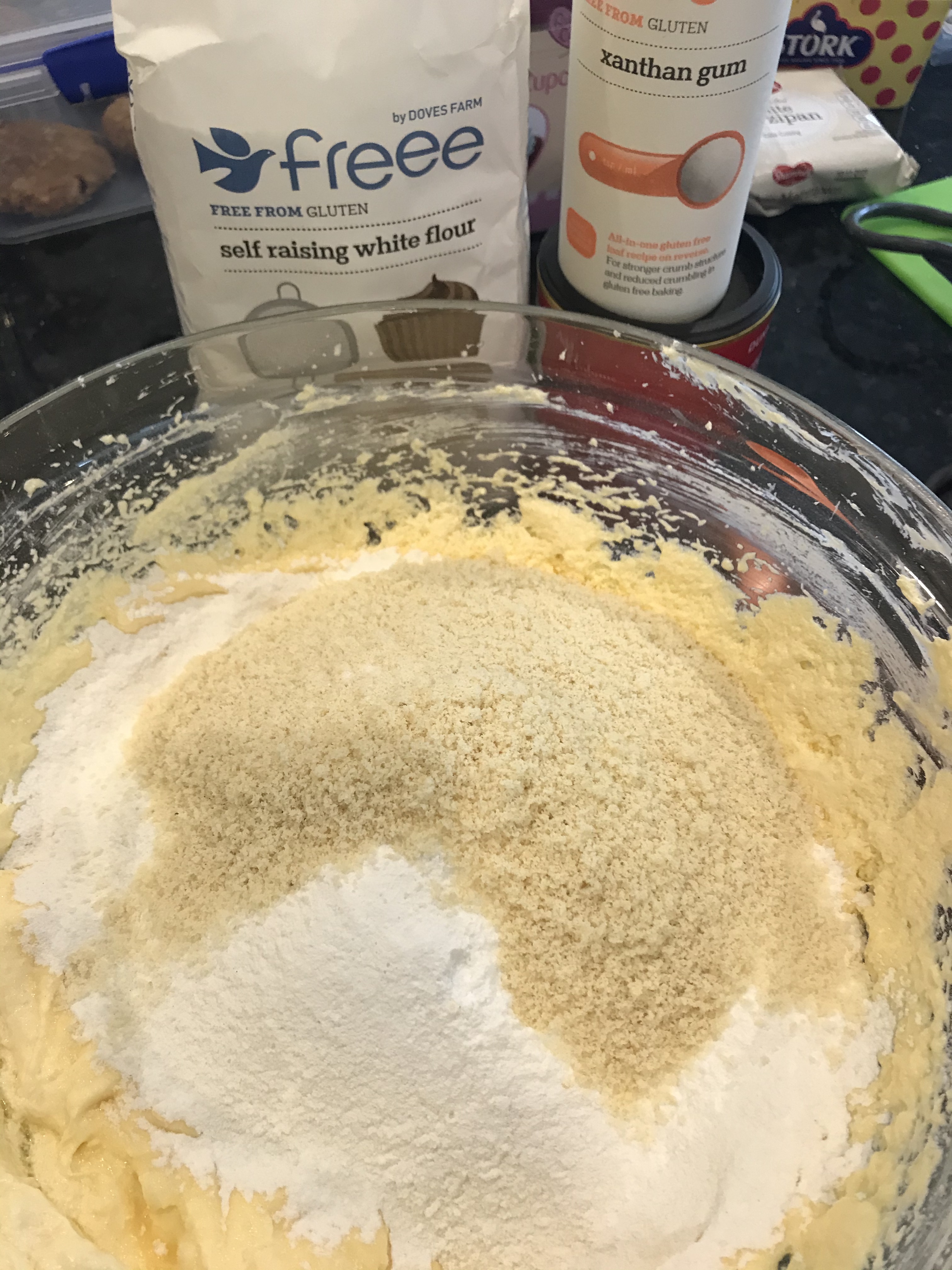 Finally, fold in the prepared, cut cherries and the diced marzipan pieces till well dispersed. I gave the marzipan pieces a little covering of flour too (just to be safe!)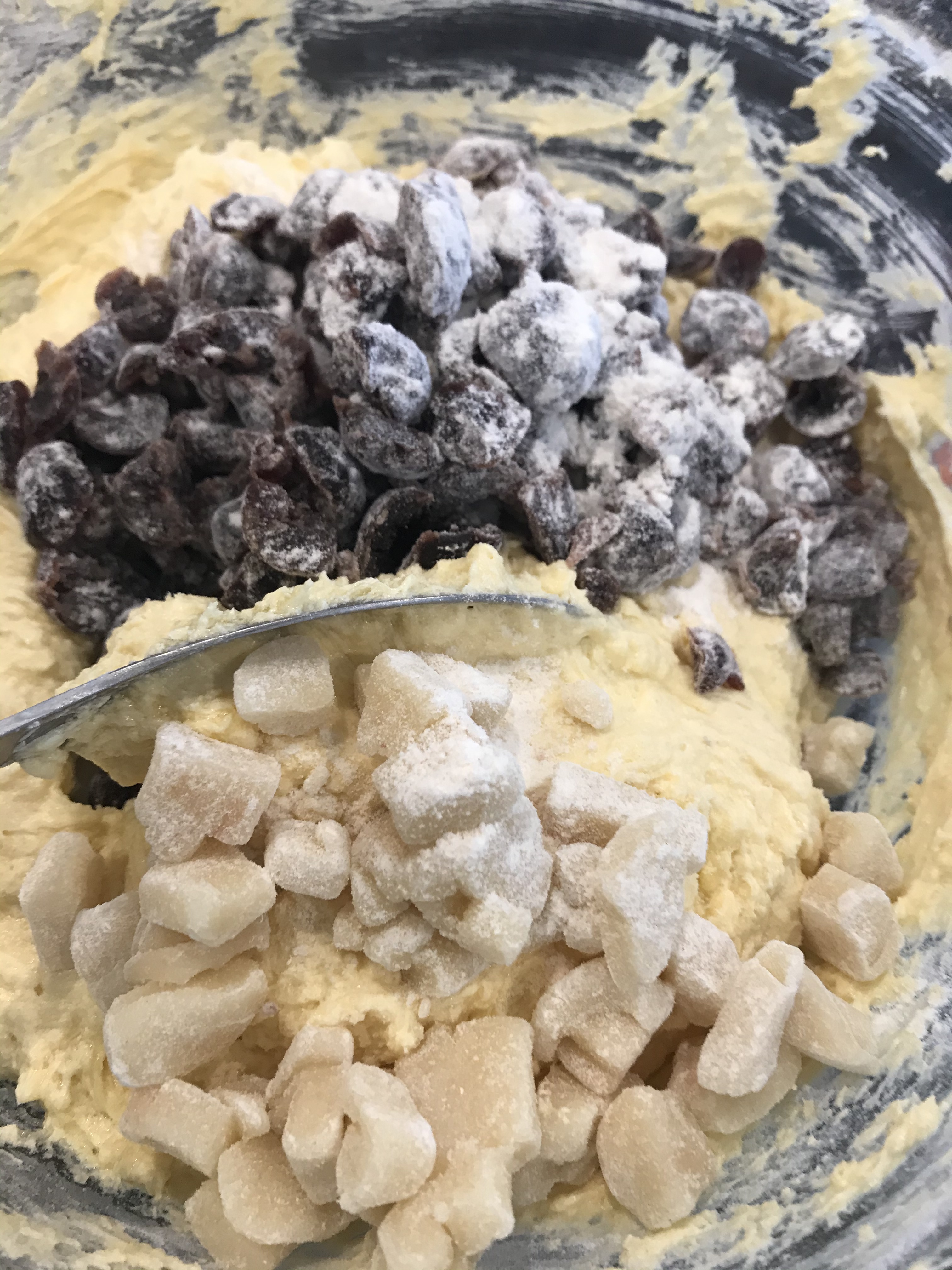 Use a spoon or an ice cream scoop to transfer the batter to your cupcake cases. Try to keep the batter level in the cases if you can. Fill up to 2/3 way as the muffins don't rise much.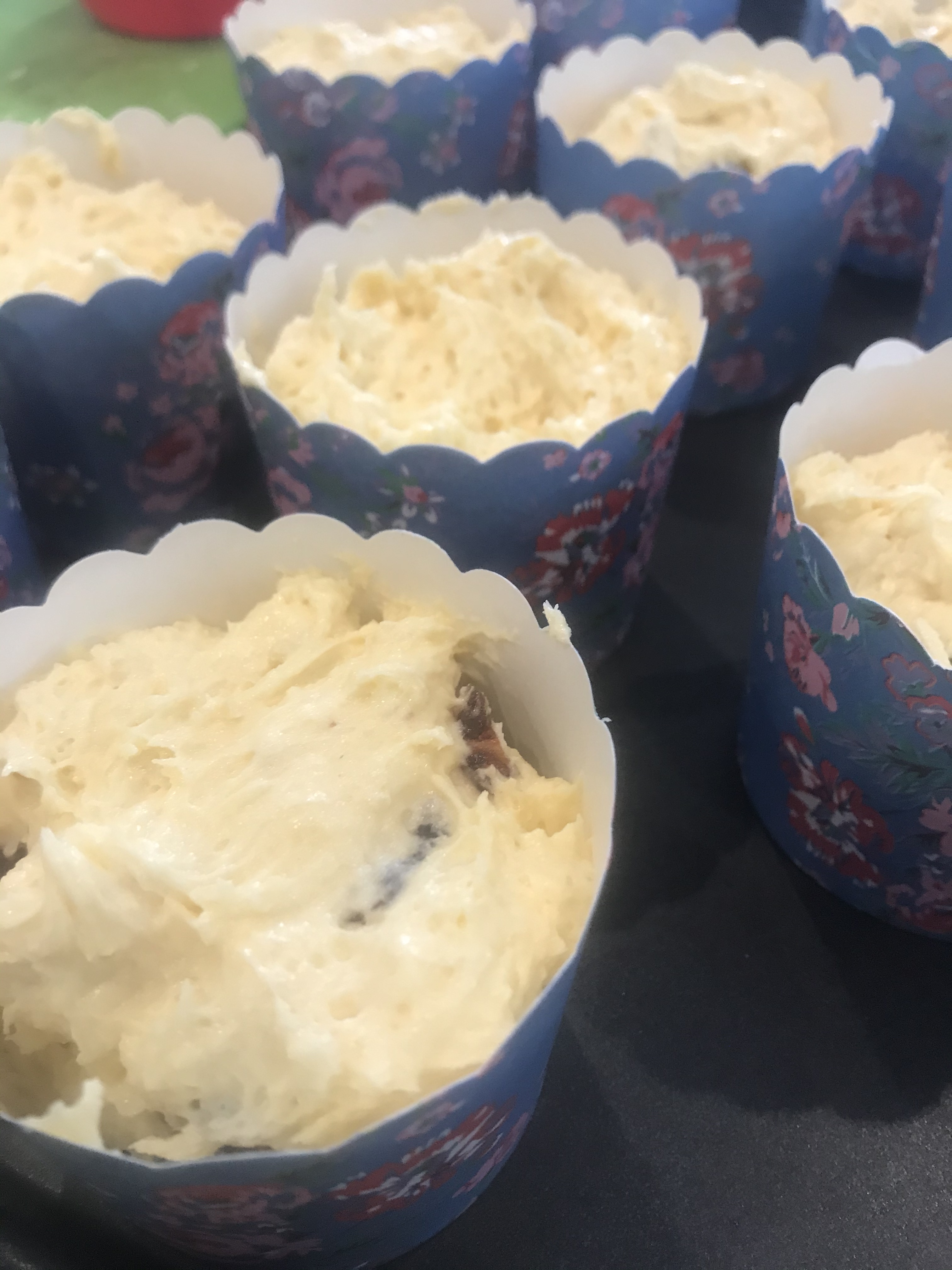 Bake in the preheated oven for approximately 45 minutes. Check with a skewer. They will be golden brown. Remove to a wire rack and leave to cool completely.
Once cool, you can simply dust with icing sugar. You can also make up a lemon glaze with icing sugar and lemon juice and give each muffin a light covering. Finish with some cherry pieces or one full cherry and some toasted flaked almonds.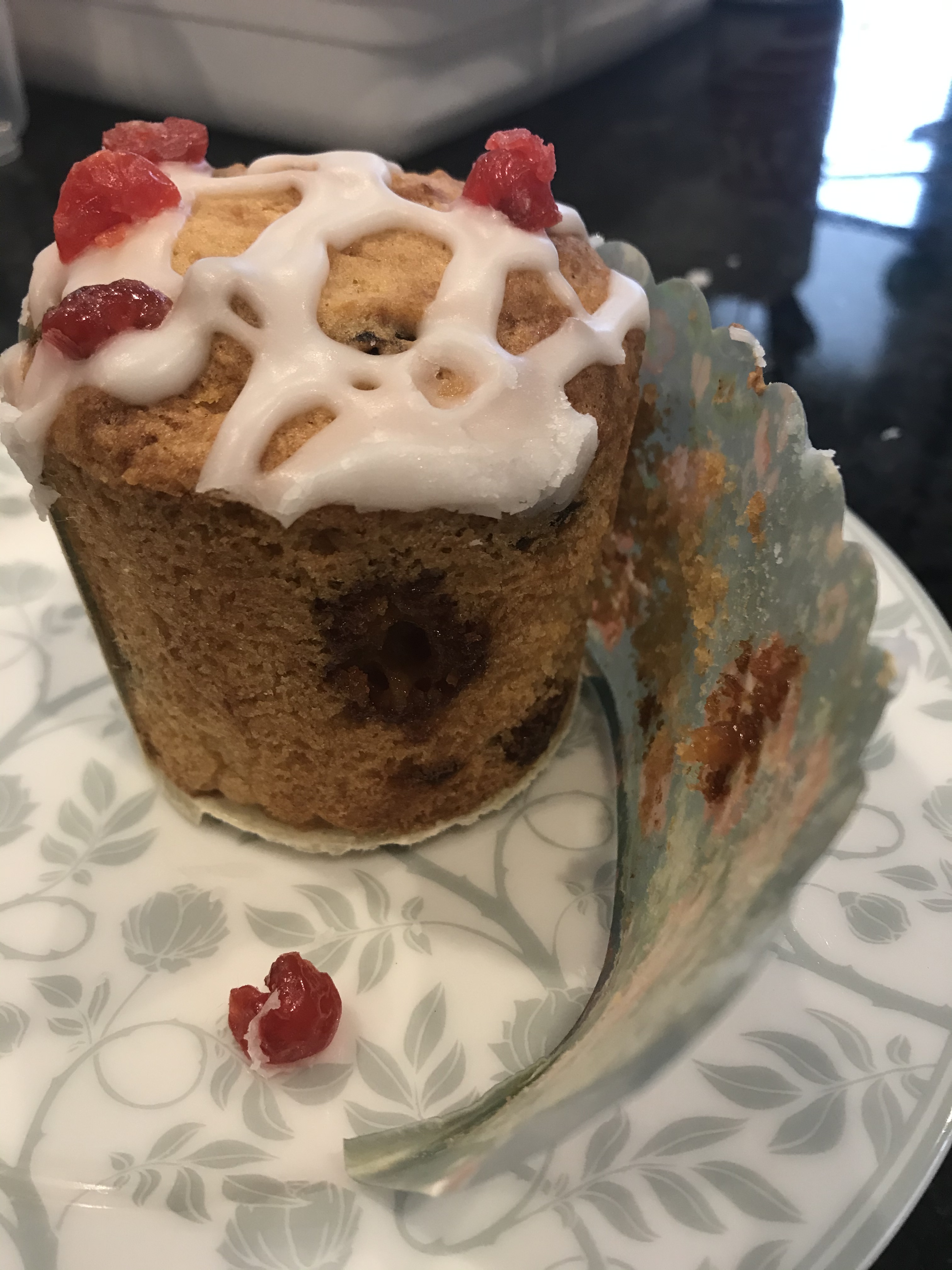 Just look at how gorgeous that is! Makes a baker so happy to see this 🙂
Bake with love
Soraya x