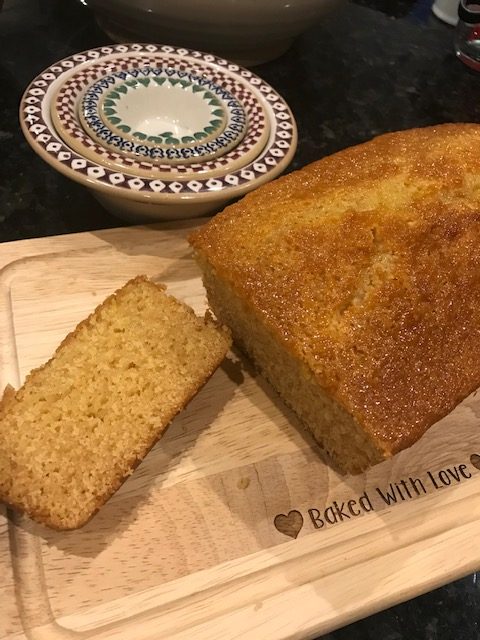 I can't stress enough how amazingly delicious this Golden Syrup Loaf Cake is. It's not just delicious, it's comforting and so easy to make. You probably have all the ingredients already and the final winner??? You only use a saucepan. That's it!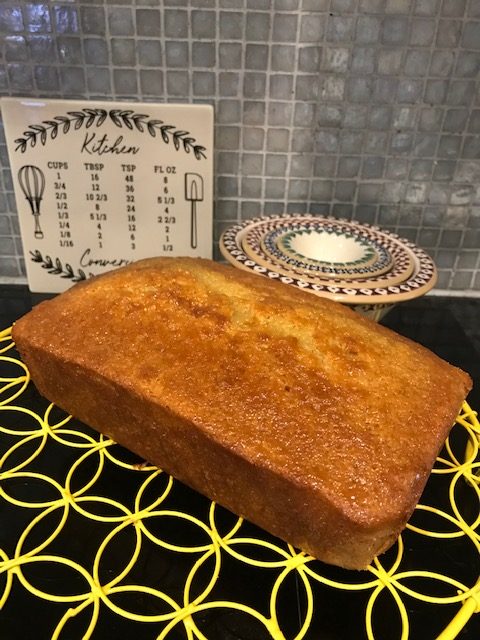 So you simply need a 2lb loaf tin and line it with parchment. Leave an overhang for easy removal once it's cooled.
Ingredients:
200g Golden Syrup
100g Butter
100g Caster Sugar
1 Egg
150ml Milk
200g Self Raising Flour
Zest of 1 Lemon
2 tbsp Golden Syrup for drizzle
Method:
Preheat oven to 160C or 140C Fan and line a 2lb loaf tin with baking parchment.
In a medium sized saucepan, add the golden syrup, the butter and caster sugar and melt on a low heat. Remove and leave to cool slightly.
Whisk the milk and egg together and then beat these into the cooled syrup and butter mixture.
Next you can add the flour. I added the zest of the lemon to the flour and then combined this in two batches into the batter. Using a whisk will help to remove any large lumps. It needs to be smooth but a few small bits here and there won't matter.
Then pour the batter into your prepared tin and bake for 50 mins to 1 hour. Bake on the middle or lower shelf of the oven so the top won't brown too much. You want a lovely, gold colour. Check with a skewer to see if it's done. The skewer will come out clean.
As soon as you remove the cake from the oven, brush over the golden syrup on top of the hot cake. Brush with gentle strokes so you don't break the top of the cake. Then leave to cool in the tin.
Once completely cold, remove using the overhanging parchment, remove and enjoy!
Bake with love
Soraya x