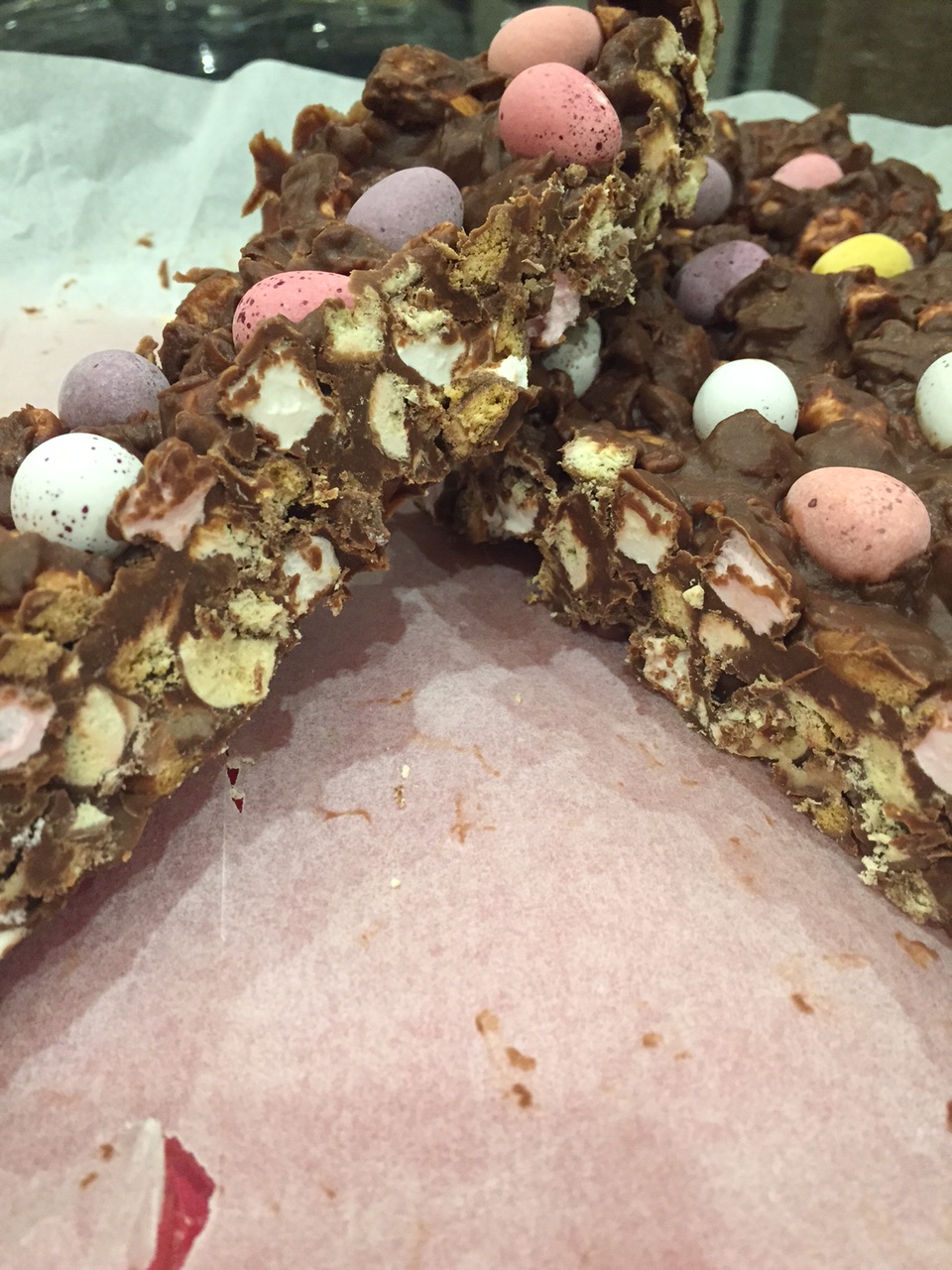 This is my absolute favourite Rocky Road recipe and each time I make it, I change it a little depending on what's happening around me. The ingredients are adapted for the appropriate season or event and as Easter approached, I picked up a few packs of Cadbury's Mini Crème Eggs and decided they had to be included!  How could you have Rocky Road at Easter without Crème Eggs and Mini Chocolate Eggs?? It's almost a sin! 😉
This recipe is a hit, no matter when or how I make it. It's easy to adapt, quick and a no bake so it's all good.
You need a 20cm / 8″ square tin and line it with baking parchment with overhang on all sides to help lift out.
It makes about 16 chunks depending on how generous you are at cutting up and will last for about 2 weeks in the fridge (not in my house!!).
Ingredients:
100g butter
200g plain chocolate
2 tablespoons Golden Syrup
100g mini marshmallows
2 packs of Cadbury Mini Crème Eggs, chopped
100g (approx.) Maltesers, chopped in half
100g chopped biscuits (I used Rich Tea for this one but you can use Chocolate Chip Cookies, Ginger Nuts, Shortbread … you get the idea)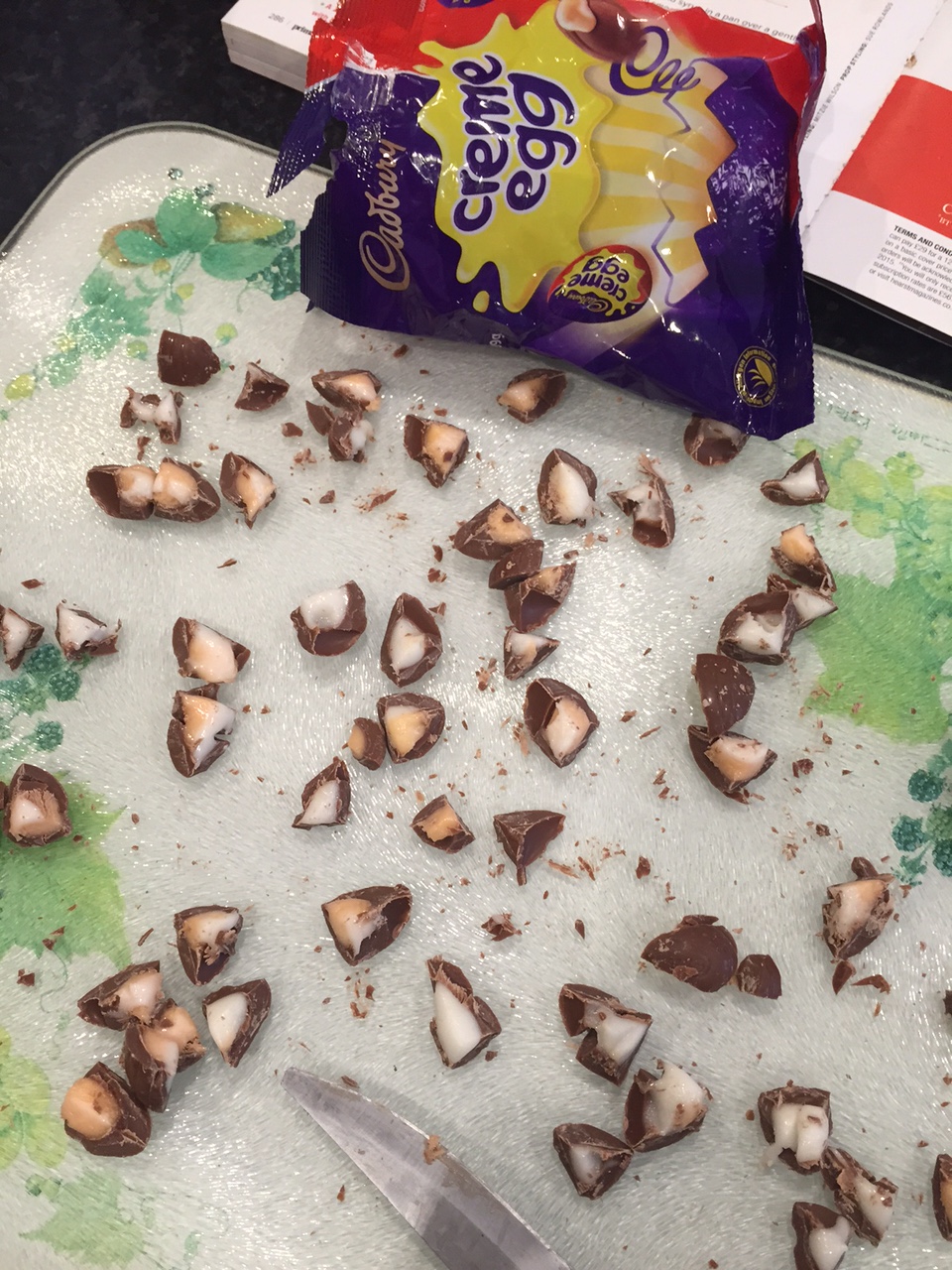 Preparation …. *cough*
Method:
Put the butter, the plain chocolate and the golden syrup in a large pan and melt gently over a low heat. Stir until smooth and then allow it to cool until you can dip your finger into it comfortably.
Stir in all the remaining chopped ingredients and mix well to combine. Make sure you get all that chocolate at the bottom of the pan. Spoon it into the prepared cake tin.
I added Cadbury's Mini Chocolate Eggs on top just to give it a real Easter buzz.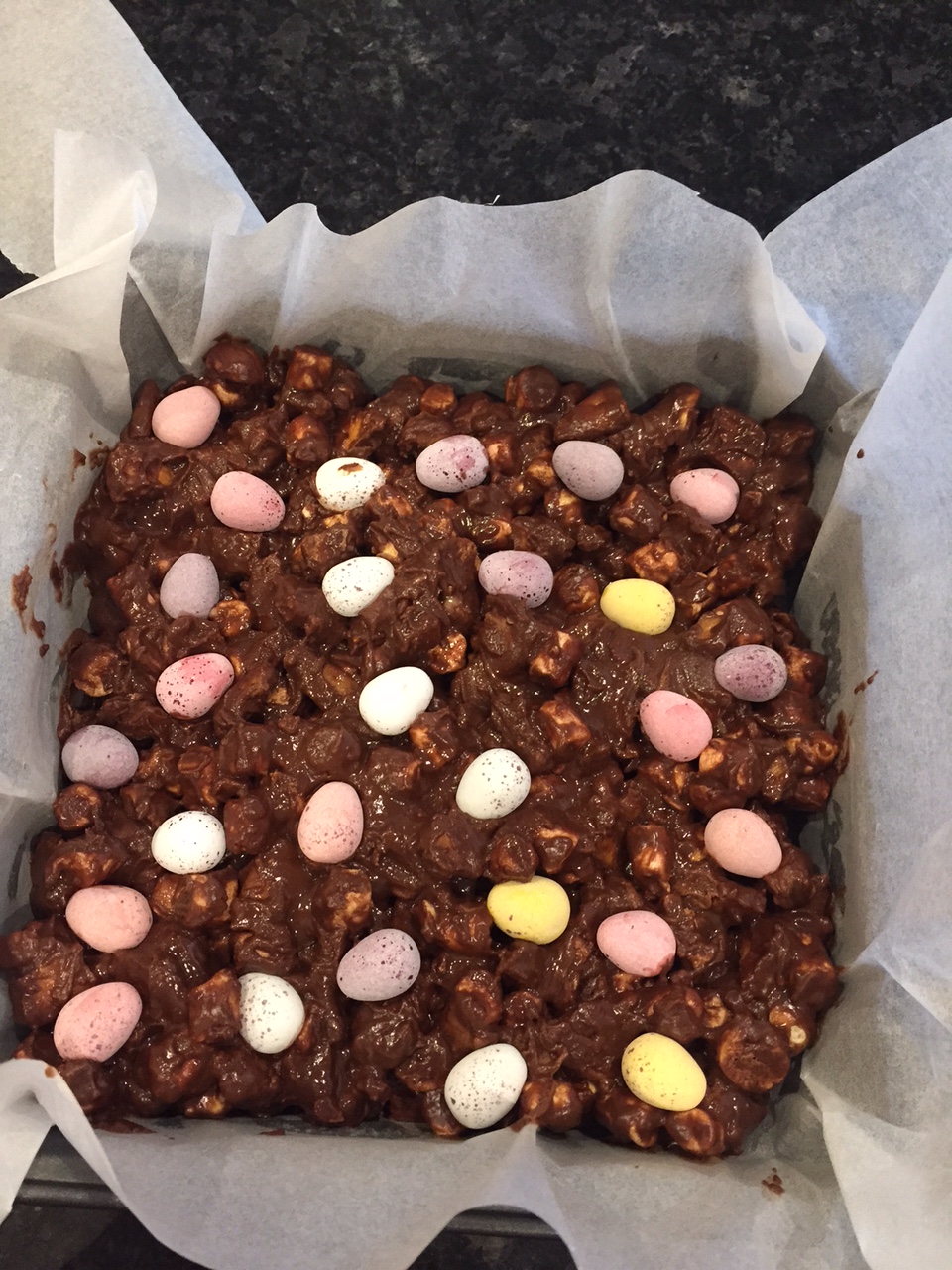 Chill in the fridge for a couple of hours to allow it to set, or overnight is fine too. When you're ready, turn it out on a board and cut into chunks.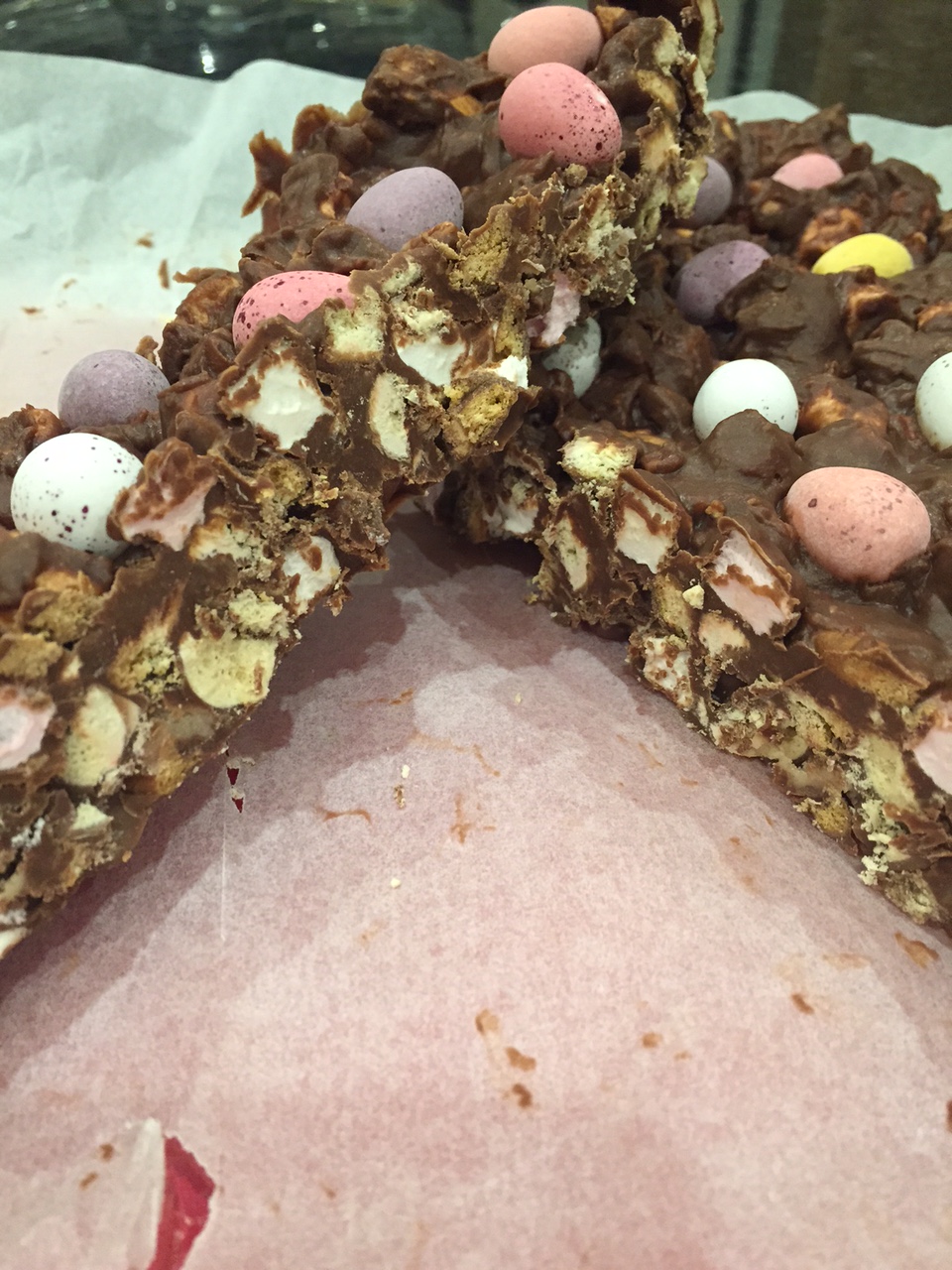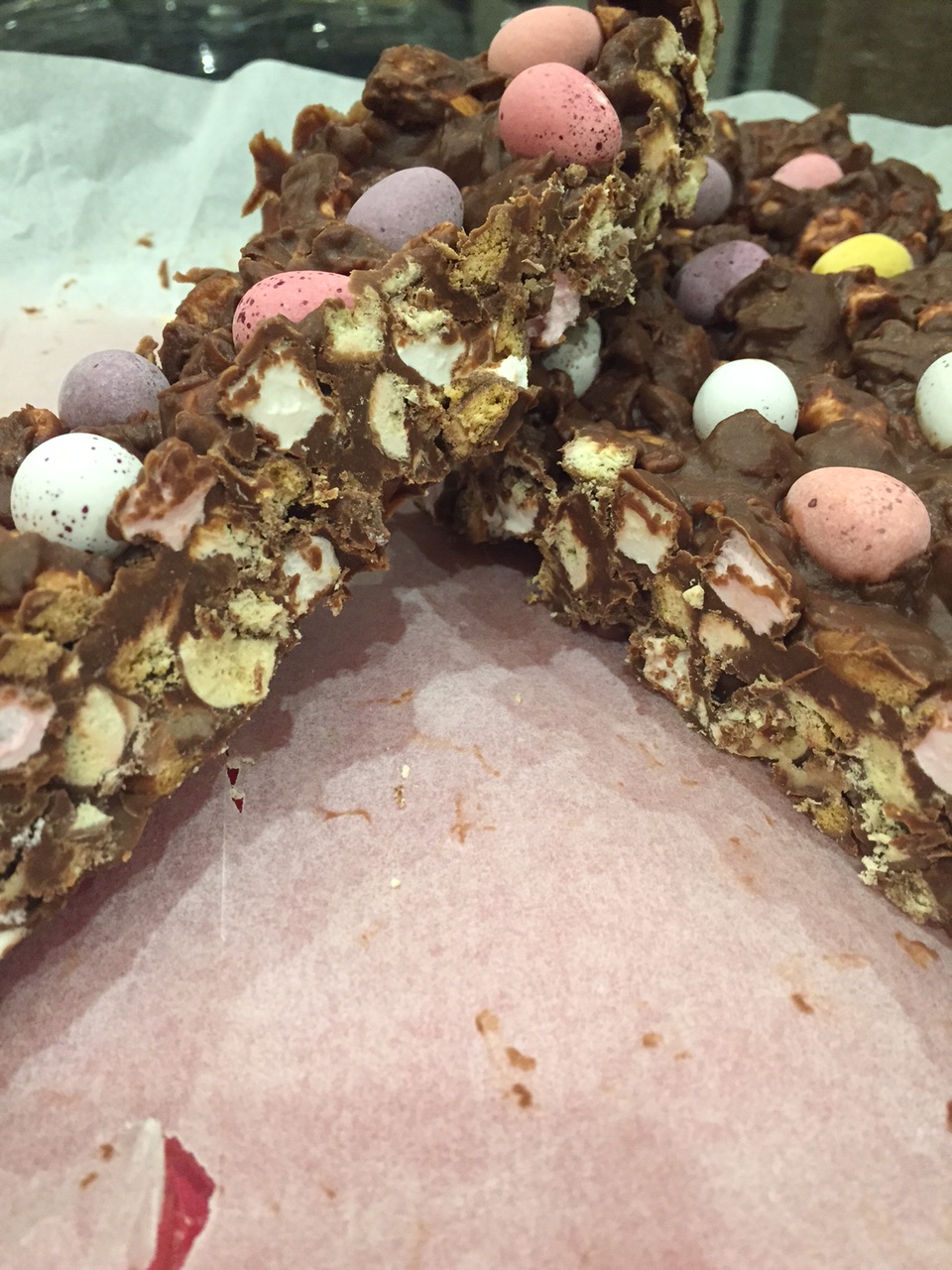 The first cut into the set Crème Egg Rocky Road, full of delicious chocolate mini eggs, crème eggs, marshmallows and Maltesers – won't last long!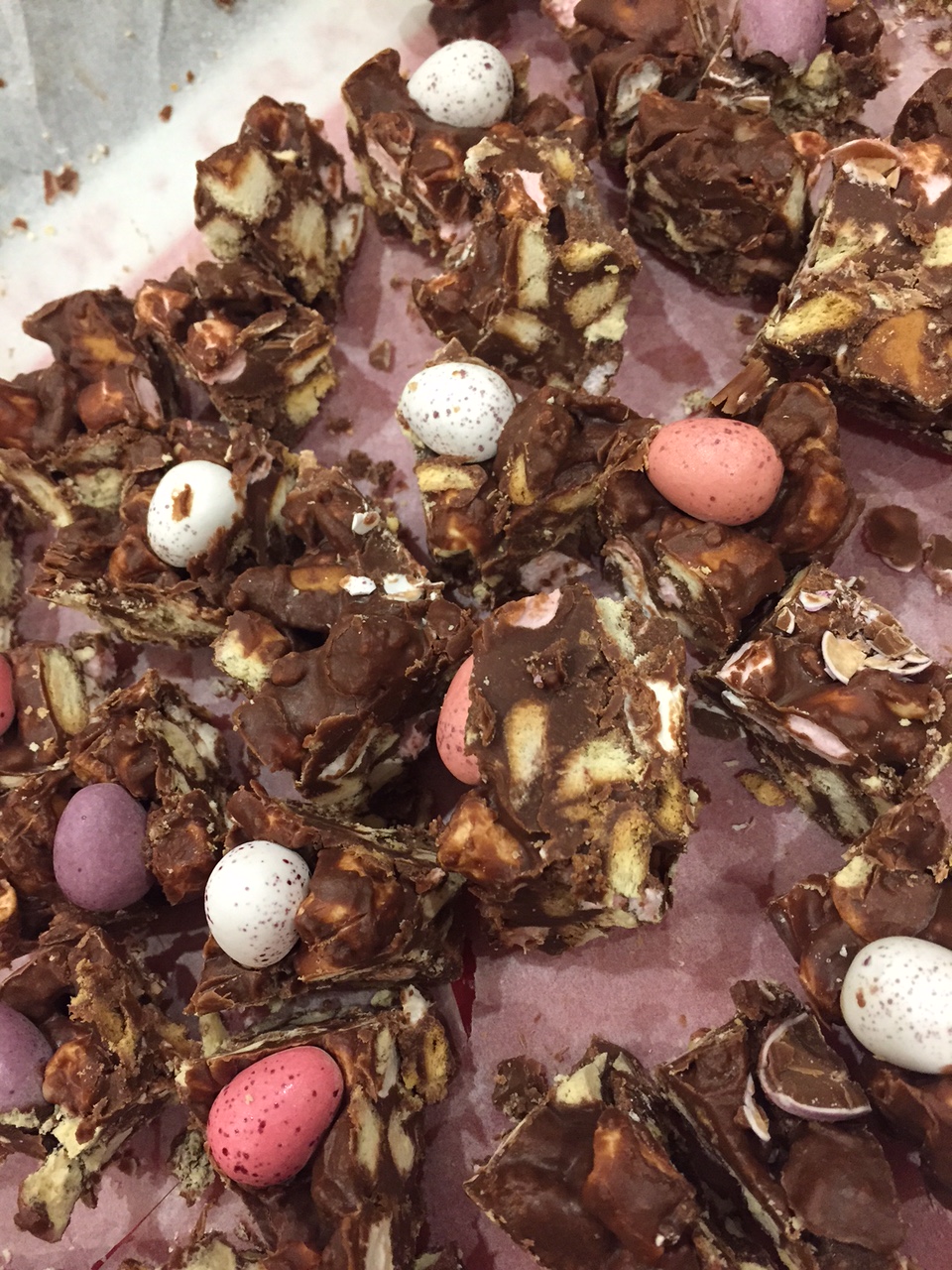 All cut up into chunks and the Mini Eggs stayed intact! Such a lovely mess of deliciousness and most definitely, made with love
Soraya x