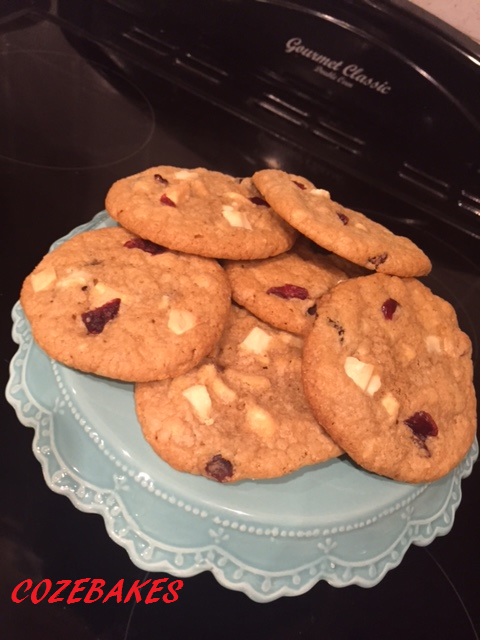 These went down a real treat with all the tasters and disappeared very quickly. I made half the original recipe thinking it might be too many but next time, I'll be making the full batch! They make an ideal gift too!
I froze about 6 of them just to see how they behave and what I found worked was to let them defrost and then give them about 5 minutes in a moderate oven (150C) – just gave them a fresh feel. Remember to put a piece of parchment between each cookies before freezing.
These cookies are pretty irresistible and it's an easy enough recipe to adapt so you can add your own favourites to it such as pecans, macadamia or other nuts. You can leave out the white chocolate and add milk or dark chocolate. Lots of options to explore so definitely a keeper!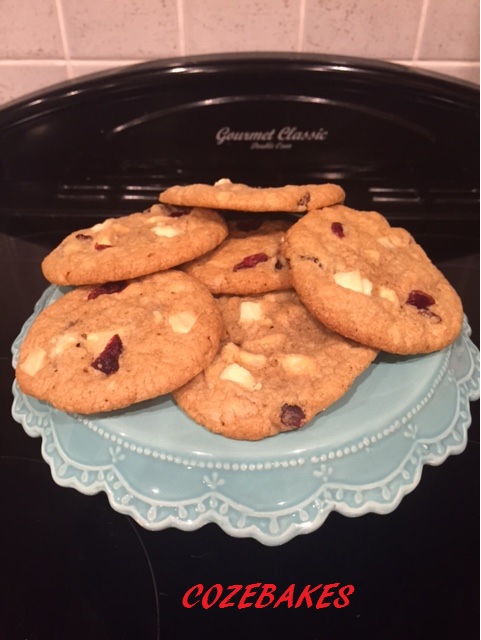 I'll put both the full quantity ingredients and the half one I worked off (in brackets) so you can decide which is best for you. The full recipe should make about 55 cookies. I got approx. 25 good sized ones from halving it.
Heat oven to 180C or 160C Fan and Gas 4. Prepare two baking trays with parchment paper.
Ingredients:
200g bar white chocolate x 3 (300g)
200g butter (100g)
2 large eggs (1 egg)
100g light muscovado sugar (50g I used dark as it was what I had)
100g golden caster sugar (50g)
2 tsp vanilla extract (1 tsp extract)
350g plain gluten free flour (175g GF plain flour)
2 tsp gluten free baking powder (1 tsp GF BP)
1 tsp ground cinnamon (1/2 tsp)
100g dried cranberries (50g)
Keep aside some dried cranberries and white chocolate for finishing off
Method:
Melt 75g of the white chocolate and allow to cool a little.
Beat it in with the butter, eggs, both sugars and vanilla extract with a whisk and keep beating till it's creamy. Don't shortcut this bit.
Stir in the flour, baking powder, cinnamon and cranberries with 3/4 of the remaining white chocolate to make a workable but soft dough.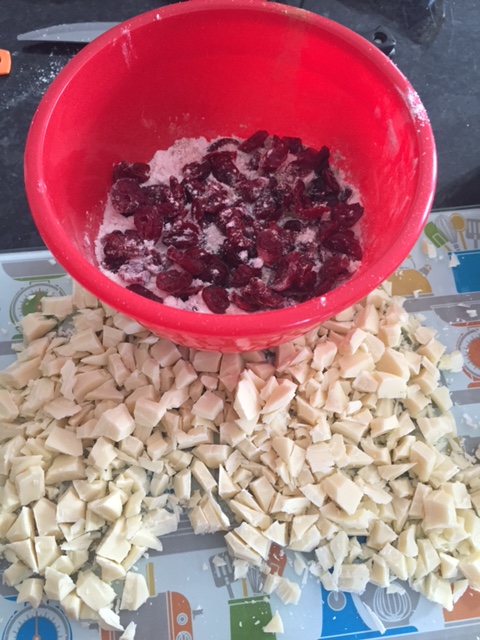 Use only a tablespoon or the smaller of the ice cream scoops to place mounds on the baking tray and space them well enough apart as they do spread.
Poke in the reserved pieces of cranberries and white chocolate.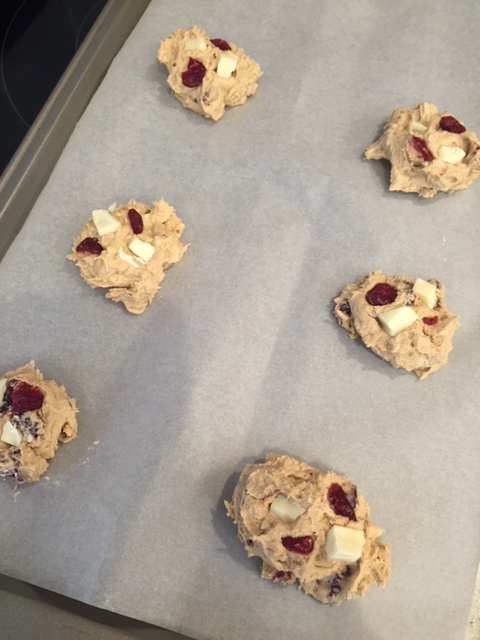 Don't worry about flattening them as they do that themselves while baking.
Bake for 12 minutes until golden brown. Leave them to harden on the trays for about 2/3 minutes before transferring them to a wire rack to cool completely.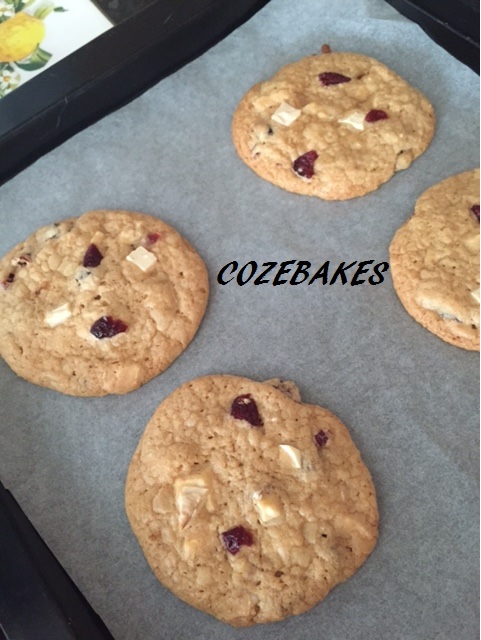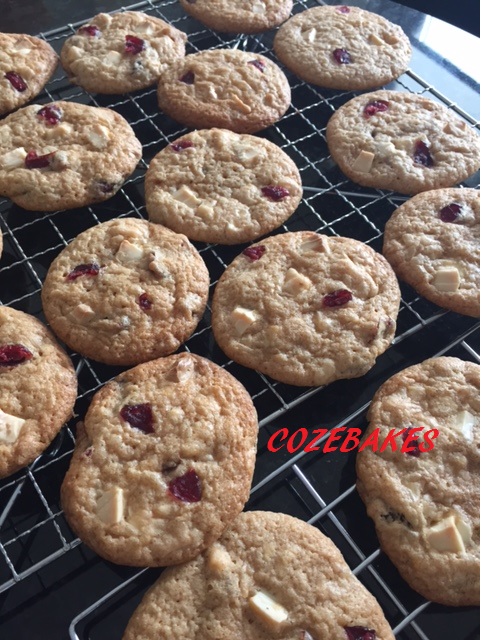 Really delicious cookies that will please kids and adults alike. Get the little ones to help you at the end by poking in the cranberries and white chocolate before baking.
Keep in an airtight tin. These are not crunchy biscuits. They have a soft, chewy texture which is seriously addictive 🙂
Baked with lots of love!
Soraya x