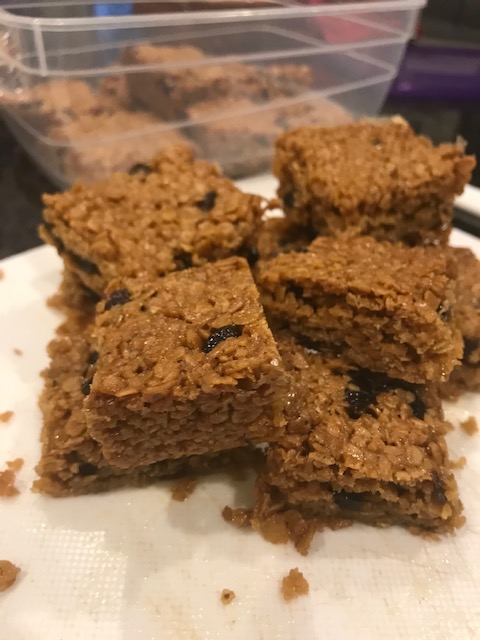 I love Flapjacks but the commercially baked ones are so high in processed sugar that they are a rare treat and sometimes just so sweet, they are not really a healthy choice.
This recipe is adapted from a Dove's Farm original and as I prefer soft and chewy flapjacks, they are perfect for me. If you prefer yours crisp and crunchy, then leave them longer to bake. Simple!
The recipe is vegetarian and free from gluten, egg, soya, wheat and nuts so everyone should be able to enjoy them 🙂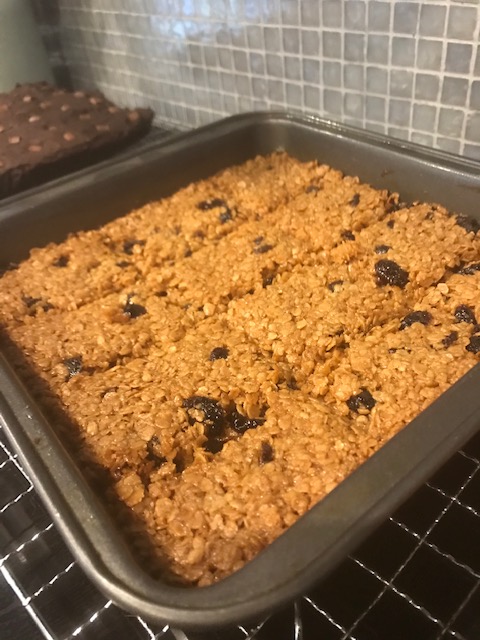 You can leave these Flapjacks plain or like me, add some dried cranberries for a touch of tartness to contrast the sweetness.
If you prefer, you can add raisins or sultanas; chocolate chips are always a good idea and for a healthy boost, add some mixed seeds.
Ingredients:
150g butter
150g Golden Syrup (you can substitute this for a similar liquid sweetener such as Agave, Date or Carob Syrup)
150g Light Soft Brown Sugar
250g Gluten Free Porridge Oats
Method:
Lightly grease an 8″ / 20cm square tin and preheat oven to 150C or for Fan 130C
In a medium sized pan, put in the butter, golden syrup and sugar and over a low to medium heat, stir until the sugar has dissolved.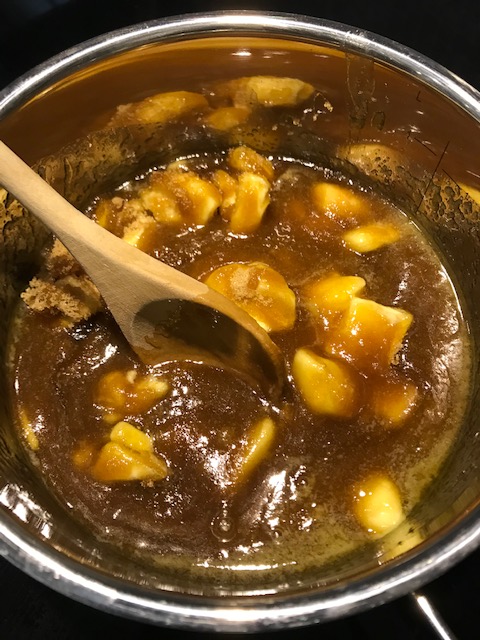 Remove the mixture from the heat and add the oats. If you choose to add extra ingredients, add them to the oats in your bowl before adding the butter/syrup. Mix really well to make sure all the oats are completely coated.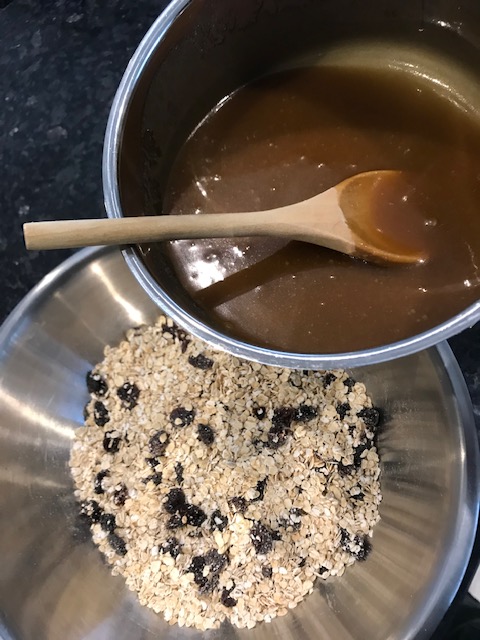 Spoon the mixture into the prepared tin and smooth out the top. It's important to make sure you have it all levelled out. You can use the back of a metal spoon to do this or with lightly oiled hands, press all over gently.
Bake in the oven for 45 mins or 50 mins for a crunch flapjack.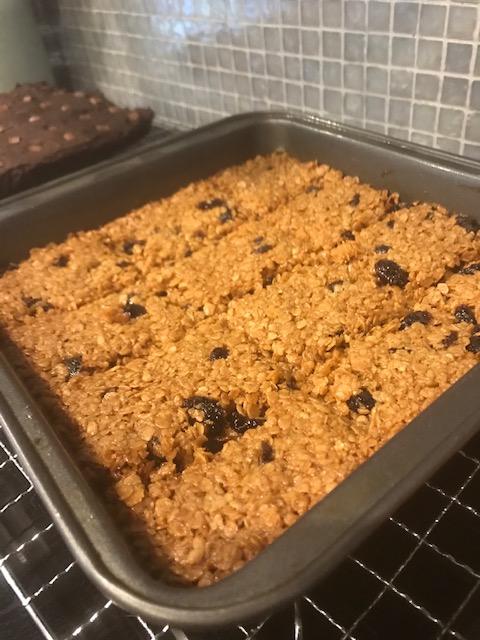 Remove and while they are still warm, cut into slices and leave to cool completely in the tin. I find if I dip the knife into very hot water, it helps to cut the slices without too much mess.
Once completely cold, slice again and then remove the squares from the tin and store in an airtight tin. I put parchment under the squares for storage.
Totally delicious! Bake with love
Soraya x