I saw this recipe in Olive Magazine – olive Magazine Recipes and Travel and Restaurant Tips – olivemagazine and kept it in my virtual back pocket to give it a go. The recipe is originally a regular one and very tasty so I made two versions to keep everyone happy. One regular and one Gluten Free
They are full of white chocolate teamed with raspberry jam and topped with childhood (and lots of adults) favourites, Jammie Dodgers. If you are making the Gluten Free version, you can get your biscuits here from Holland & Barrett Prewett's Jammy Wheels 160g | Holland & Barrett (hollandandbarrett.ie)
I love this recipe as you don't need any equipment. It's all done in a large saucepan so very handy!
I used raspberry jam but you can also use strawberry. I used white chocolate chips but chopping up a bar of white chocolate will work too. Just give the batter some time to cool a little before adding the chocolate chips so they don't all melt into the mix.
Gamechanger : If you can get the lemon flavoured Jammie Dodgers, combine them with lemon curd and then you can thank you 🙂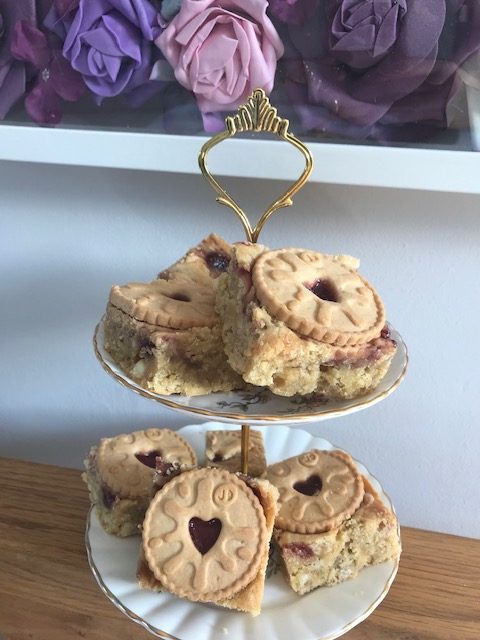 I'll list out the original recipe and put the Gluten Free option in brackets next to it
Ingredients:
200g butter
200g soft light brown sugar
200g white chocolate, chopped into small chunks or use chips (Gluten Free if needed)
3 large eggs
275g plain flour (265g Gluten Free plain flour)
1 tsp xanthan gum – Gluten Free Only
1 tsp vanilla extract
4 tbsp raspberry jam
Packet of Jammie Dodgers (see link above for Gluten Free)
Method:
Preheat oven to 180C or 160C Fan and grease and line a baking tin measuring 9″ x 11″. Leave an overhang all around for easy removal later.
In a large saucepan, melt the butter and sugar together over a gentle heat. Stir every now and then to combine both. Remove from the head and let it cool a little.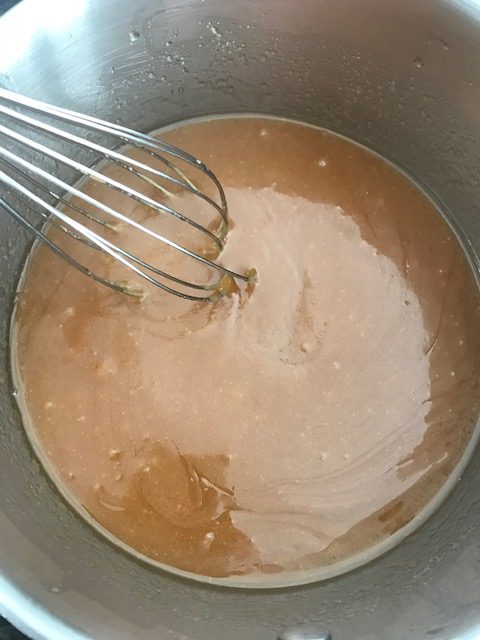 Next add the eggs, one at a time and using a hand whisk, beat after every egg addition. Finally, add the vanilla extract and the batter will become thick and frothy.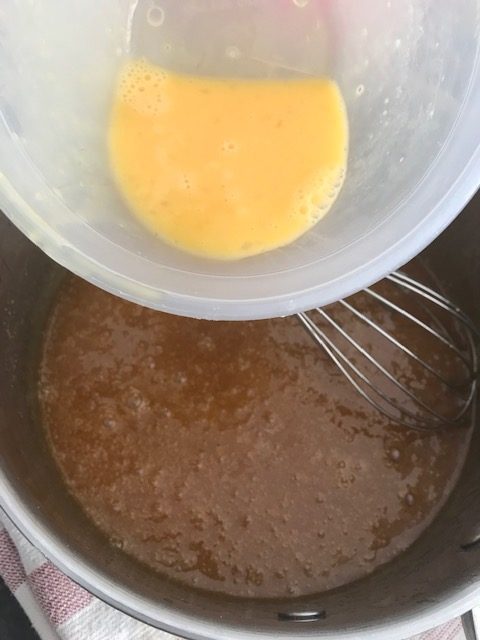 Then fold in the flour, xanthan gum if using and mix again. Just use a large spoon until almost all the flour is gone.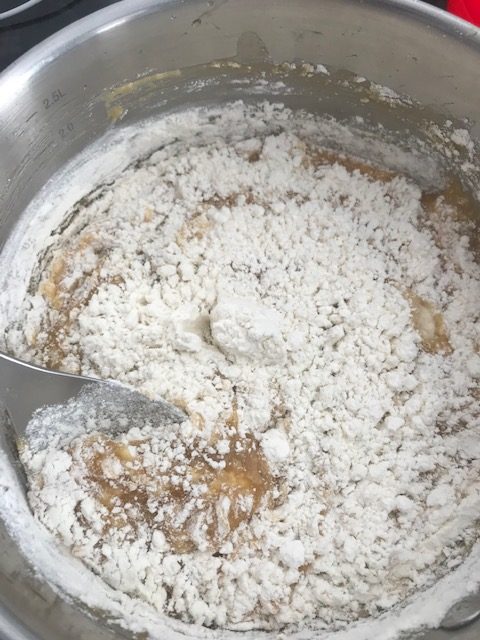 Once the flour is combined, then let the batter sit for a minute or two on a cool surface before adding the white chocolate. Mix them to disperse throughout the batter.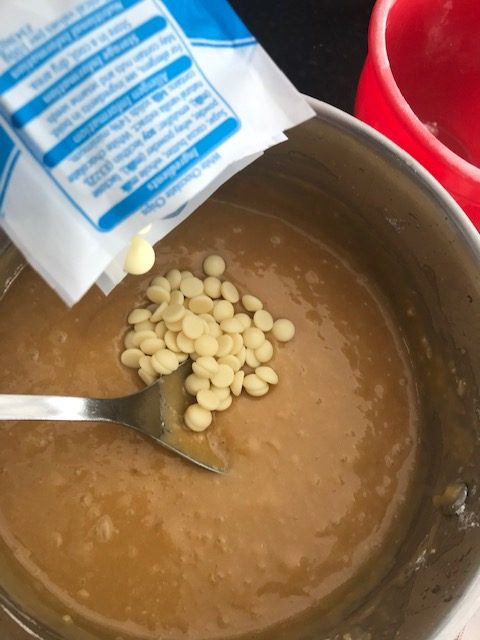 Then you can spoon the batter into your prepared baking tin and level out. Make sure to push it into the corners of the tin. Add spoonfuls of the raspberry jam on top of the batter and use a knife or skewer to make a swirly pattern.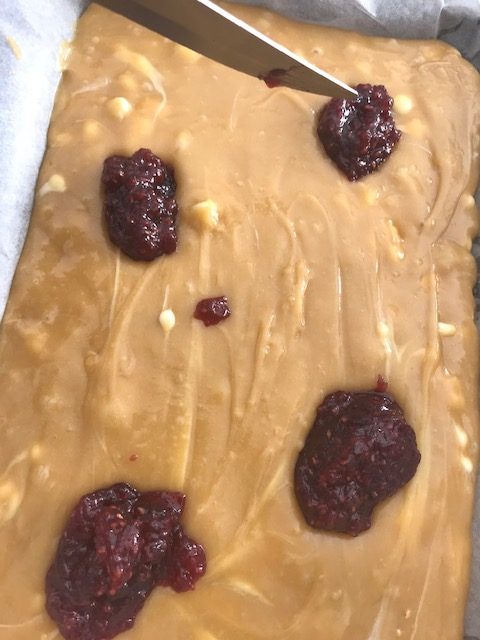 Finally, add your jammie dodger biscuits on top and gently press them in.
Bake in the oven for between 35 – 40 minutes. It should be risen and golden in colour. It will be set around the edges. They should be quite soft still in the middle so remove them and leave them in the tin where they will continue to set.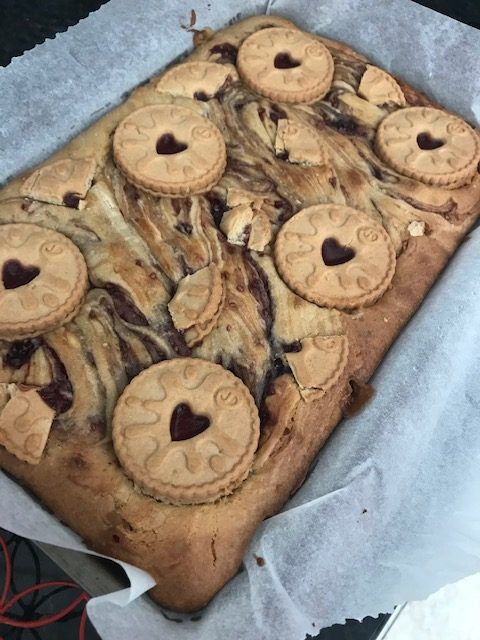 You will have to leave them in the tin for about 2/3 hours until they are completely and utterly cold before trying to remove them or cutting them. They slice far better when they are completely cold.
Bake with love
Soraya x